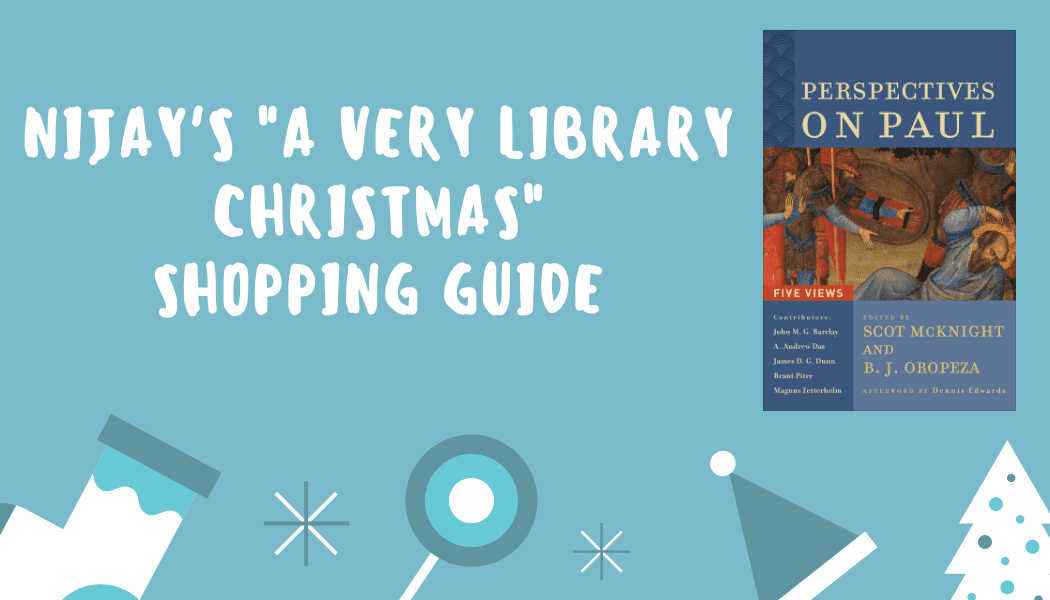 ---
I think we can all agree there are many things that are going very wrong and bad in the world. But there are a few things going well right now. #1: The Mandalorian Season Two, obviously. But also #2, so many great books have been slated for publication this fall and winter. So, I am introducing you to Nijay's "A Very Library Christmas" Shopping Guide. These are great gifts for that special someone in your life—and yes, you count as your own special someone.
Each week I will be featuring a few "must have" books and why they made my list.
First up: Scot McKnight and B.J. Oropeza's Perspectives on Paul: Five Views, featuring contributions from John Barclay (Gift Perspective), Andrew Das (Traditional Protestant), James D.G. Dunn (New Perspective), Brant Pitre (Catholic), and Magnus Zetterholm (Paul within Judaism). Dennis Edwards offers a pastoral reflection on these debates.
Why is this book important? Anything John Barclay contributes to is worth reading, this is perhaps the last thing Jimmy Dunn wrote before he passed away, and it is just good fun to read scholars argue.
Here is my official blurb for this book:
"To have a summary of scholarship on Pauline theology is good. To have the experts speak for themselves is better. But to have back-and-forth conversation among experts, such as we find in Perspectives on Paul, is a gift. If you find yourself confused about or behind on the study of Paul, look no further. I found the thoughtful engagement in this book very insightful."
—Nijay K. Gupta, Northern Seminary
Learn more about the book below