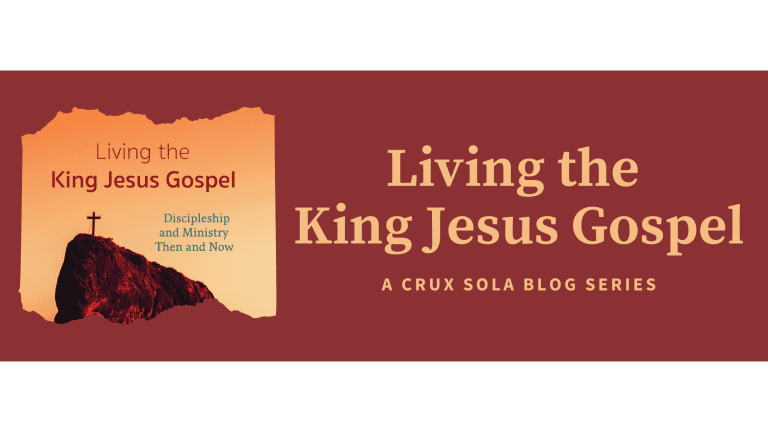 Happy fall to y'all (or happy spring to Mike)! Excited to run a blog series on some of the participants in the new book, Living the King Jesus Gospel. First up, we have Dr. Michael F. Bird, my good friend and a fellow "fan" of Scot McKnight—and a contributor to this tribute book.
---
How do you know Scot?
Scot was examiner for my PhD thesis, since then he's been something of a mentor, friend, and collaborator.
---
How has Scot made an impact on you?
Scot's scholarship on Judaism, Jesus, and the Gospels has had a big impact upon me from since the time I was in seminary. Since then working with Scot has been great, he does a terrific mixture of scholarly and academic works. He's a person who truly brings others together.
---
For your book chapter, how did you choose the subject?
I wanted to do something on "the gospel". Most of my students are Paulinists at heart and they have trouble expressing theological ideas apart from Pauline idiom and imagery. So I wanted to show that the books we call Gospels really do exhibit and proclaim the gospel even if the language is not Pauline.
---
What is your vocation? And how do you see yourself attempting to "Live the King Jesus Gospel" in that context?
I'm the academic dean of Ridley College, my goal is to help students be gospelized, to live out the promise and power of the gospel in their own lives, and to live a life worthy of the gospel!
---
Do you have a favorite Scot McKnight book?
Dah, the King Jesus Gospel of course! That said, Jesus Creed is pretty good too, and I find his commentaries very valuable.
---
Any fun, personal stories about Scot you want to share?
I've always been impressed by the authenticity of Scot's faith in Jesus and the intensity of his faith in the Chicago Cubs.
---
In terms of writing, what are you working on next?
The origins of early christology!
---
If you want to learn more about Mike's thoughts on the Gospel in the Gospels, check out Living the King Jesus Gospel, a tribute to Scot McKnight.