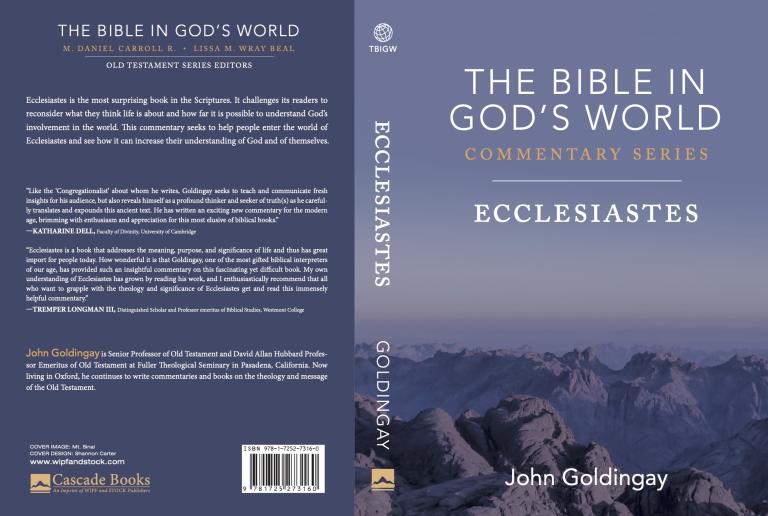 Why did you write this commentary? Why Ecclesiastes?
When people ask me what is my favorite book in the Bible, I say
Ecclesiastes, My first wife had multiple sclerosis and ended up
wheelchair bound, and I have long treasured the realism of the book.
So when I was asked to contribute to this new commentary series, I
asked if I could do this book..
---
What are the main theological ideas in Ecclesiastes?
That we mustn't think we have answers to all life's questions or
pretend that things are going to work out as they should, but we
should enjoy the life God gives us anyway.

---
You've done a lot of work on the Old Testament as a whole, and I am sure you've studied Ecclesiastes before. After researching and writing this commentary, what surprised you about Ecclesiastes?
How strong are the affirmations about enjoying life as a gift from God—enjoying food, drink, work, and the person you love.
---
What would you say to challenge pastors to preach Ecclesiastes? How does it relate to issues of justice, goodness, wisdom, and hope for today?
People want to be able to face the facts about life rather than pretend they aren't there, and Ecclesiastes helps us to do that. [I'd say Ecclesiastes reminds us] that we aren't going to achieve justice in the world, and we shouldn't fool ourselves that we will and thereby set ourselves up for disillusion.