My new book, 15 New Testament Words of Life (Zondervan Academic) is coming out in about six weeks. I have partnered with Zondervan to offer some fun "perks" for those who preorder the book (from whatever bookstore/website they prefer). See below.
---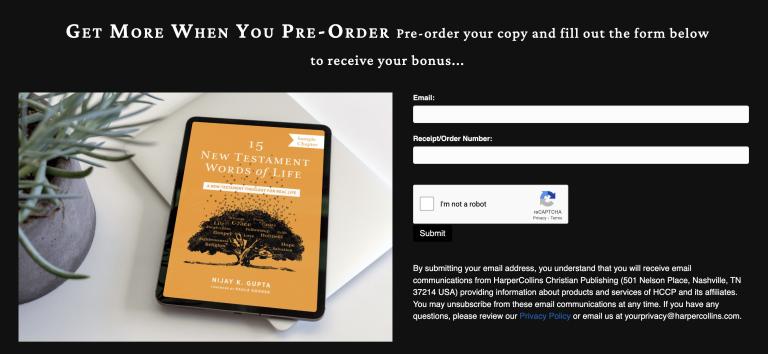 If you navigate to the official webpage for 15 New Testament Words of Life you can find all kinds of information about the book and myself. One nice feature is a set of "perks" for anyone who preorders the book (you can choose whatever purchase website you like.)
Once you enter your information, you get two special documents (pdf).
Book chapter sample: you can immediately download my first main chapter, on the theological meaning of the word "Righteousness."
The Making of…": I also created a special short essay where I talk about some of the processes I went through in making the book.
Here is my preface to the mini-essay:
When I was growing up, I used to love watching featurettes that talked about the stunts, special effects, and "the making of…" the movies I loved. I enjoyed getting a peek behind the curtain of how films are created, moving backwards from the final product to the stages, techniques, and "tricks" that made it all happen. So, I thought it would be fun to offer a sneak peek into how an idea becomes a book.