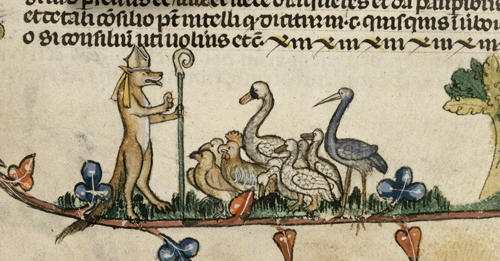 This week the Dogmat saw dance recitals, mostly. Lots and lots of dance recitals. Or, actually, one dance recital spread over several days with lots and lots of dances. But he also had time to see a few things on the Webs.
Cross on Scotus on causal series: For those who have been discussing Thomas' arguments for God's existence, here's an article that gives a nice clear explanation of the distinction between the two kinds of causal chains (and why it matters). The rest of you can move along. (Three wags.)
Fr. Robert Barron on Love, Tolerance and Real Distinctions: Speaking distinctions, Fr. Barron discusses why making proper distinctions is so important for clear thinking and clear communication. (Four wags.)
Journalist Burned Alive In India For Facebook Post Exposing Corruption: The Dogmat has been seeing lots in the news about police brutality recently…but he's glad it hasn't gone this far here in the States. (Three shrill yips and a chorus of angry barking.)
How to Idiot Proof Your Parish and Diocese Against the Sexual Abuse Crisis: The Dogmat has been in discussions recently with several people about the Church's handling of the sexual abuse crisis; and somewhat coincidentally about the role of women in the Church. The Dogmat has been contending that the Church hierarchy is a very small part of the Church, and that the real power lies elsewhere. Jen Fitz (may she live forever) gives an example. (Three wags.)
The liturgy is the action of Christ: Tom Kreitzburg points out, following Robert Cardinal Sarah, that the liturgy is the action of Christ. And as the Cardinal puts it, "The participatio actuosa [active participation as called for in Sacrosanctum concilium] should not therefore be understood as the need to do something…. It is instead to let Christ take us and associate us with his sacrifice." In other words, it's an inward disposition. (Three thoughtful woofs).
An Open Letter to A Liberal Reader: Max Lindenman is mad as hell, and he isn't going to take it anymore. (Three nonchalant growls.)
Why Fahrenheit is Better than Celsius: The Dogmat finds the arguments unanswerable, and will gladly carry on using Fahrenheit around the Dogmat's domicile. (Three cheerful wags.)
____
photo credit: The British Library, Public Domain