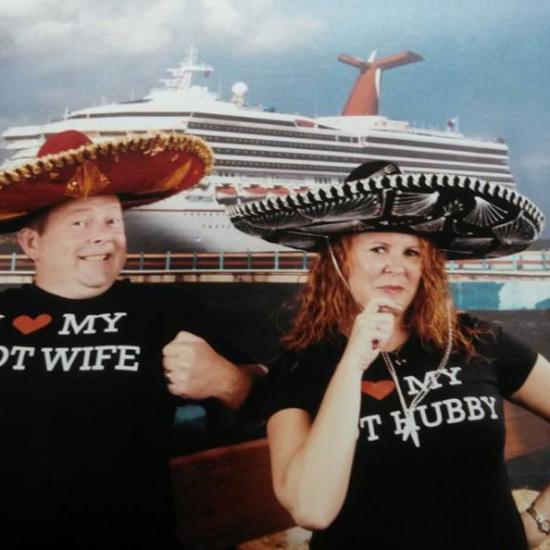 Below is a list of some practical and inexpensive ways you can instantly add more FUN to your marriage! We could all use more of that!
Brian and Mary have learned that creating fun and memorable experiences together is always worth the effort! If you like their matching shirts, you can get your own "I heart my hot hubby/wife" tee shirts here.
1. Make a treasure map for your spouse that leads to an unexpected gift for them to discover.
2. Send flirtatious and steamy text messages to each other throughout the day.
3. Find a karaoke night and sing a duet together.
4. Next time you're at the mall, start speaking to each other in a made up foreign accent and see if anyone notices.
5. Plan a one-day roadtrip once a month to visit a nearby town or attraction you've never seen together.
Click CONTINUE for more!