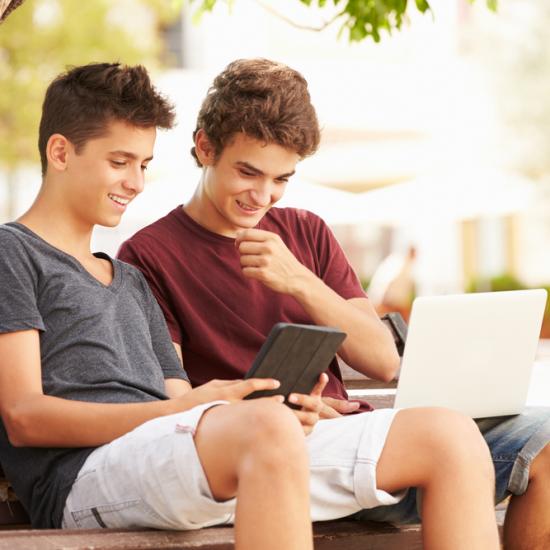 *Note: The majority of stats and examples in this article can be found at FightTheNewDrug.org and XXXchurch.com. Both of these websites are run by non-profit organizations dedicated to providing research and resources to overcome the harmful effect of pornography on individuals, relationships and society as a whole. As a disclaimer, the language and descriptions in this article will be more graphic than I typically share. This is not for shock value, but rather, to give a clear and unfiltered look at what our kids are being exposed to.
I recently read an article where a researcher gathered a focus group of high school students together to ask about their exposure to pornography and their thoughts related to porn. The kids didn't know it at the time, but the parents of these mostly middle-class teenagers (ages 14-16 years old) were watching the conversation on a live video in a different room. The parents quickly became shocked and appalled by what their kids were saying.
"Have you ever seen a 'nugget'?" One of the boys asked while laughing. The rest of the kids laughed and chimed in saying things like, "Oh, yeah! I'd totally get with a 'nugget' because she'd have to do whatever you wanted." The researcher wasn't even sure what 'nugget' referred to, and the kids told him it's a porn term to refer to a woman with no arms and no legs who performs sex acts in porn movies. Not only did all these kids know the term; most of them had apparently seen this type of porn and described it in vivid detail.
The researcher asked about their first exposures to porn and how they had access to it. Most of them had seen pornography before their 12th birthday, and now, most of them (boys and girls) looked at porn with at least some regularity. A few of the boys appeared to already be addicted. When asked how they got access to porn, the kids began pulling out smart phones and showing apps that looked innocent (app icons that looked like calculators, or games or other "innocent" things), but were actually designed to hide videos, pictures and anything else the kids didn't want their parents to see. Even if their phones got taken away, the kids talked about how they could see whatever they wanted on their friends' phones.
The conversation continued when the researcher changed the subject and asked what words come to their mind when they think about porn. The first word someone threw out was "Anal" followed by "Oral" (and slang terms referring to oral and anal sex). All the other kids started agreeing saying that porn sex always included oral and anal sex.
The researcher asked about how pornography had shaped their views and expectations of sex. One girl spoke up and said, "Boys always expect you to have 'porn sex.'" Another girl spoke up and talked about how women in porn never had pubic hair, so now boys are grossed out by any pubic hair. One boy laughed and said, "They're gorillas!" (apparently referring to any woman with unshaved pubic hair.)
As the conversation continued, it became apparent that even if these kids were exaggerating their own experiences to impress their peers, the stats suggest that their experience is much more common than we'd like to admit. Kids' exposure to porn (and adults' exposure to porn as well) is having a massive impact on individuals, relationships and society as a whole. The stats are staggering (as you'll see below).