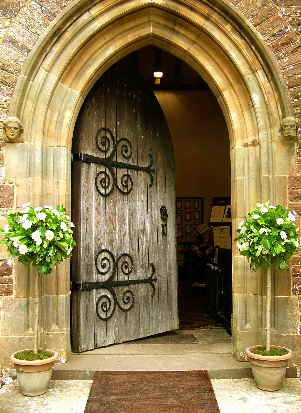 From OSV and Eric Sammons comes this insightful primer on how to keep people in the pews who return over the holidays:
As practicing Catholics, what can we and our parishes do to reach out to those who are estranged from or perhaps just uninterested in the Catholic Church? While this question has many possible answers, it will be helpful to review some basic principles that should form the foundation of any outreach to lapsed Catholics.

The first principle we must recognize when inviting others into a deeper practice of their faith is that each person is unique. There is no magic formula that will bring droves of people flocking back to Mass each week. Evangelization is hard work, and it is work that is most successful when done on the personal level.

While there may be certain generalities regarding why many Catholics have left, or lessened, the practice of the faith, it would be a disservice to each one to simply stereotype "the estranged Catholic." Keeping this diversity in mind, what are some practical ways we can meet the needs of individuals who have lapsed in their practice of the Faith?

One thing a parish can do is work to address the diverse issues lapsed Catholics have with the Church. Holding "inquiry meetings" was one successful and popular outreach at my previous parish that addressed this need. Before each Christmas and Easter Mass we left small fliers on every seat in the church; these fliers invited Massgoers to an inquiry meeting where they would be able to ask any question they might have about the Catholic faith. We made it clear in the flier that no question was out-of-bounds. Then, at the meeting, a knowledgeable layperson was on hand to answer the questions. (You might ask: Why not a priest? Our pastor felt that attendees would be more open about their questions if a fellow layperson was answering them). These meetings were free-wheeling and unpredictable. Some of the questions included, "Why do Protestants read the Bible more than Catholics?" "Why don't we abstain from meat on Fridays?" and "Why do we have to listen to the pope?"

At one inquiry meeting, a particularly aggressive-looking man sat in the audience. After the preliminaries, the floor was turned over for questions, and this individual immediately raised his hand, asking, in a confrontational manner, "I'm a scientist, and I want to know why the Church insists that we believe in a seven-day literal creation." The moderator calmly responded, "It doesn't." After some back-and-forth, the moderator was able to show, from the Catechism of the Catholic Church, that the Church does not teach as dogma a literal seven-day creation (although it doesn't require its members to reject that thesis either). After this exchange, the scientist was noticeably at ease, and later commented that he no longer felt that there was tension within himself between what he felt he must believe at Church and what he believed at work. By simply directing him to the teaching of the Church, our parish was able to help this person understand and live his faith more fully.

While it is important that we recognize the uniqueness of each person we are attempting to invite back to the Church, but it is even more vital that we focus on what exactly it is we are inviting them to. A fallacy I've observed in many parishes is the assumption that being a good Catholic means being an involved parishioner — involved in committees, ministries and parish outreaches. Although there are many valuable groups in every parish, God calls each person to holiness, not busyness.

This brings us to our second principle of welcoming people back to the Church: Remember that we are leading people primarily to a Person, not simply some human institution. We are each called to encounter Christ directly and let ourselves become, as St. Paul often said, "like Christ." In practical terms, this means that our focus should not be on someone's involvement in the parish, but instead on their relationship with Christ. Do not confuse inviting estranged Catholics to deepen their practice of the Faith with inviting them to join every committee and ministry your parish offers. Our goal for such persons is that they encounter Jesus Christ in the sacraments and through prayer. So put an emphasis on confession, Eucharistic adoration, the Rosary and other activities that draw them closer to our Lord.