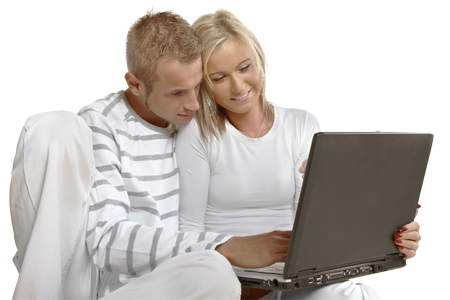 Yes. I hadn't heard about this before, but it's catching on.   Details: 
A collaborative project between a Port Huron company and the Archdiocese of Chicago has allowed thousands of couples to receive Catholic marriage preparation online.

In the past two years, more than 2,000 couples have used Marriage Ministries, an online Catholic marriage preparation series, to prepare for the sacrament.

Located above Weekends on Military Street, Marriage Ministries was developed in collaboration with the Archdioceses of Detroit and Chicago and has served couples in Detroit, Chicago, England, Wales, Singapore, Malaysia and Paraguay.

"We sometimes still pinch ourselves like, 'What are we doing here,?'" said Matt Brooks, co-founder of Marriage Ministries.

Brooks said the program is used mostly by military couples, or people in long-distance relationships. The ease of viewing the course online makes meeting the church's marriage preparation requirements possible.

"We solved the problem of how the church can help couples separated by distance," Brooks said.

Frank Hannigan, director of the Family Ministries Office for the Archdiocese of Chicago, said he discovered Brooks and his fledgling business when he was looking for an online option for couples separated by distance.

Hannigan and Brooks created the program in 2010.

"More and more, there will be dioceses using it as their standard marriage prep," Hannigan said.
There's also a video at the link explaining how it works.   Curious? Visit the Marriage Ministries website for details.