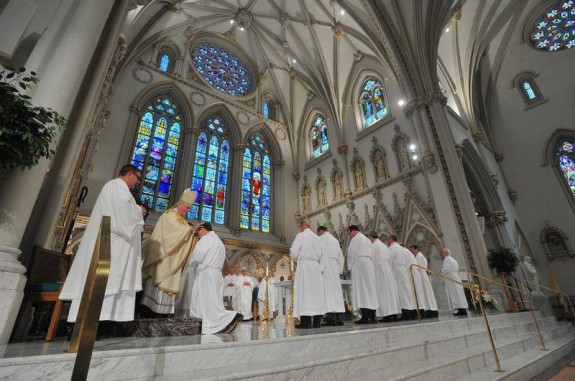 H/T to Deacon Don Weigel for passing this along. The men were ordained Saturday at St. Joseph Cathedral.
Caption: Laying hands on Deacon Paul Augustyn; Deacon Thomas Friedman; Deacon Mark Kehl; Deacon Francis Lagona; Deacon Marc Leaderstorf; Deacon V. Gregory Moran; Deacon David Rotterman; Deacon Miguel Santos and Deacon John Wlos

Photo by Patrick McPartland | Western New York Catholic
Congratulations and welcome, brothers!  Ad multos annos!