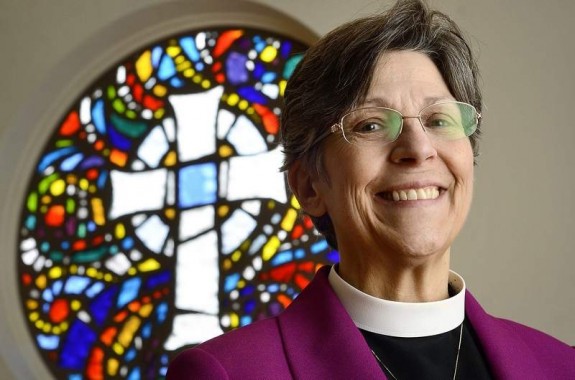 Photo: Dan Gross/The Gazette
What a great idea:
It was like a collection basket in reverse.

Instead of collecting money to help the church's outreach programs, Pastor Anne Benefield of Geneva Presbyterian Church in Potomac put money and a challenge in the hands of her parishioners.

At the end of her Sept. 8 sermon, each adult parishioner was handed $50 in honor of the church's 50th anniversary. Each child received $5. In all she gave out $6,600.

The money came with a charge: use it within 90 days to help the community and report back.

"I want you to use this money to the glory of God. I want you to make our next 50 years about mission. And I want you to use this money in a way that you have a personal attachment," Benefield said in her sermon.

Time's up, and parishioners recently reported their deeds, fulfilling the quest both locally and internationally.

Church members have given money to county neighbors and humanitarian organizations and sent donations around the world, truly becoming "the answer to someone's prayers," as Benefield charged them in her sermon.

Close by, some of the churchgoers donated cash to panhandlers and newspaper peddlers, Manna Food Center, Gaithersburg Help and The Lord's Table at St. Martin's Catholic Church in Gaithersburg.

"Our 2nd $50 went to ten $5 gift cards from Safeway," Jane Campbell, who with her husband, got two $50 bills, wrote in an email to Benefield. We give these out to panhandlers, since we can be fairly sure it will go to food. Feeling less helpless in the face of panhandlers is an answered prayer."

Sheri Sankey, a math teacher at Watkins Mill High school in Montgomery Village, gave her $50 away more than once and still has it, she said.

"I took $20 of it and added $20 of my own and gave it to the Fashion Club at school for their coat drive," she said. "Then I took $15 and added $15 and bought $30 of canned food for the Key Club canned food drive."

The last $15, she said, she uses for students who need snacks or bus fare.