Another day, another person in Bangladesh hacked to death by Islamic militants for daring to say something they don't like. This time it's an English professor and ISIS says they're responsible and that they did it because the professor was "calling for atheism."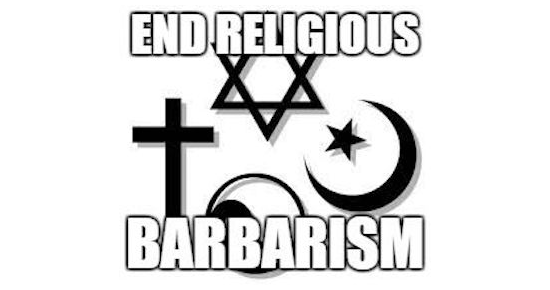 Rezaul Karim Siddique, 58, taught English at Rajshahi University.

He was waiting for a bus to take him to campus Saturday when he was attacked from behind and stabbed in the neck, according to Sadhir Haider Chowdhury, a city police commissioner.

The professor died immediately.

It's unclear whether the attack was related to the recent hacking deaths of bloggers in Bangladesh. An investigation is ongoing…

ISIS claimed responsibility for the killing, according to Amaq, the terror group's media agency.

"ISIS fighters assassinated a university professor for calling to atheism in the city of Rajshahi in Bangladesh," a statement from the group said.

CNN cannot immediately confirm ISIS' claim or its statement on the religious beliefs of the victim.
And remember, the prime minister of Bangladesh thinks it's all his fault for daring to spout "filth" that offends the delicate sensibilities of fascist Muslim fundamentalists.