Samhain is often considered "The Witch" holiday, but I disagree! Yule is packed with Magick. But are you looking for a few new things to add? See below for easy ways to bring even more Magick to this special time.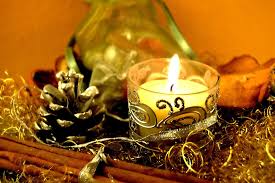 1.) A Magickal Gift Exchange
For a group: In my old Coven, we encouraged guests at our Yule ritual to bring a Magickal gift (candles, oil, stones, a spell, etc.). Whoever embodied the Oak Sovereign would pass the gifts out at random. Whatever people received was always what they needed. In later years, we did away with the physical gift giving (consumerism is killing the planet, all…) and had guests write down a gift they received of the Spirit (healing, love, joy, etc.) and put it in a cauldron. These were passed around and the intention was that what you received would manifest in the coming year. I received 'healing' one year. It certainly manifested, although in strange ways!
If solitary: Write a thank-you note to the Holly Sovereign for gifts you have received in the past year. Write a Dear Oak Sovereign (in the spirit of 'Dear Santa') for the blessings you hope to receive in the coming year.
2,) Toy or Canned Food Drive
For a group: When I had a Coven, we used every gathering as an opportunity to collect for those in need. After Hurricane Sandy, we collected toys for a drive organized by the Staten Island fire department. As this is a holiday where eating is quite important, consider also donating to a local food bank.
If solitary: You can still coordinate a food or toy drive! Even if you don't coordinate one, consider making a donation to one someone else is coordinating.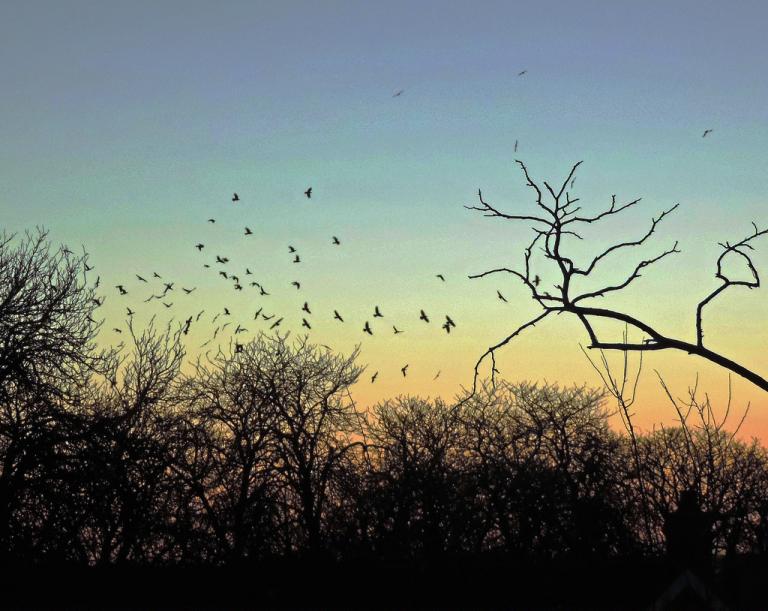 3.) Make a Winter Solstice Oil
The Winter Solstice means the darker days become shorter and the daylight grows longer. Making an oil on the actual Winter Solstice captures that energy. This oil can be used in spells that need to bring attention to something that's being ignored, to highlight truth, or inspire courage. Add essence of pine and/or essential oils of frankincense to a base oil. I like to use mineral oil as it's less likely to allow mold to grow. You can even add some pine needles, holly, or holly berries to it.
For a group: Fill up tiny bottles with the oil and share!
If solitary: 
Keep it all to yourself! Or distribute as gifts to your Magickal friends.
4.) Wear a scary mask
Did you know that Christmas, not Halloween, used to be the scary season?
For a group: Encourage your guests to go wild with their horns and fangs at the Sabbat.
If solitary: Wear your garb around the neighborhood. If people get upset by it, claim it's your "Old Time Religion."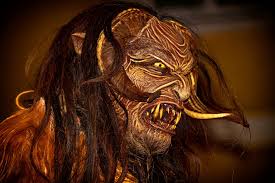 5.) Deck your altar with boughs of holly (or branches from the Christmas tree)
When we cut the branches from the base of our Christmas tree, we use them to liven up our wreaths as well as our altars. Your gods and Ancestors want to celebrate the season, too! Whether solitary or in a group, this is a cheap, easy way to bring more Winter Solstice spirit to your practice. If you don't or can't purchase a Christmas tree, a quick walk through the woods or park may find you some natural decor.
6.) Liven up the Oak and Holly Battle
In many rituals I've attended, Oak and Holly are depicted by men and the battle includes a mock violent death. Naturally, the Oak and Holly Sovereigns can be assumed by women. They do not have to be gendered at all. In my Coven, we had a Holly Queen several times. We even had an Oak Queer once. It was great fun watching how the Sovereigns would display their battles. It wasn't always violent. Sometimes, they arm-wrestled. Once, they had a drinking match. My favorite was the year we had an Oak King and a Holly Queen. They waltzed around the ritual space. Eventually, the Oak King led the Holly Queen to a bed of oak leaves he'd prepared for her under the altar. He "tucked" her in and covered her with leaves, implying that she would sleep for six months.
For a group: Develop new ways for the Oak and Holly Sovereigns to switch places. Make it fun, dramatic, beautiful. It doesn't have to be the same each time.
If solitary: Draw a comic strip or write a story of how the seasons change places. Sleep with it under your pillow to invite prophetic dreams from both.
Yule is a powerful time for Magick. The veils are thin. Pay attention to your dreams and the synchronicities that surround your life in the coming weeks. Don't forget to enjoy!