Americans celebrate Valentine's Day on February 14th every year. You don't have to be religious to recognize erotic or romantic love between a couple. However, Christians often point to agape love (that Creator God has toward His creation) as the basis from which other affections spring forth, including friendship (phileo love), familial love (storge), and couples' bonding (erotic).
In fact, the following sentiment is often shared by Christians on Valentine's Day: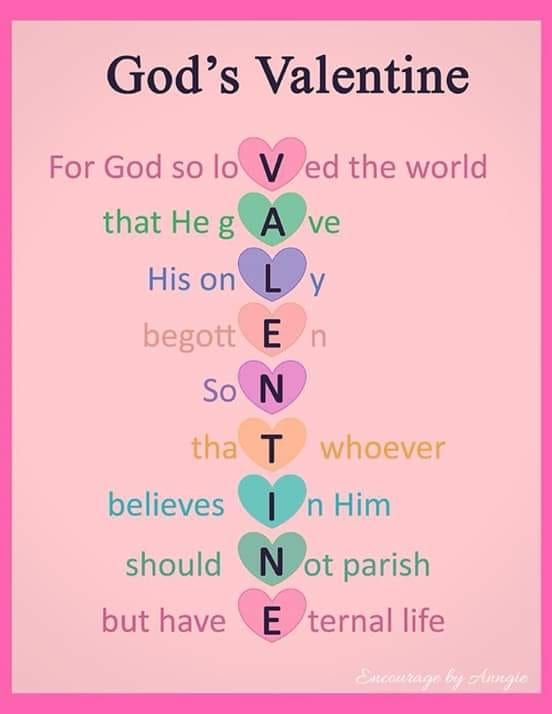 Yet, it was a quote about love from a Jewish rabbi that caught my attention. Rabbi Julius Gordon observed that
"love
is not blind, it sees more, not less. But because it sees more, it is willing to see less."
This quote is one of three that introduced Chapter 9 of
my book
, titled Family Honor and Saving Face—Be Wise.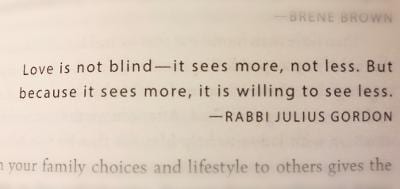 No, love in any of its forms is not blind. It is not shown in blind loyalty to a family member. It behaves the opposite from prideful indignation, petty power struggles, self-righteousness, manipulative or fearful outbursts of anger to those in our care, debilitating shame, secretive lust, or consuming greed. Lest you think this post is just to condemn you: All humans, including Christians, love imperfectly. In fact, imperfect love from Christians is one of the biggest factors that drive non-believers away from the church.
Love is not vain. It's not about honoring you or your place at the measly table. It's about giving up your seat, paid for with Christ's blood, for someone else who has yet to realize that they, too, have this gift, and it is NOT any less expensive than yours. So, please do not compare or envy.
On a societal level, older folks, more powerful or privileged folks, and people in positions of authority, whether in the family or school or workplace, have the responsibility to demonstrate a relationship of respectful acceptance to those under their care. Christians are also privileged with the truth of God's Word and His loving grace to share with the world. Therefore, no matter how unloved we feel, we have the responsibility to shine God's light to other Christians and non-believers based on this truth and grace.
When we are too busy feeling threatened, insulted or dishonored, we are not using our short time on Earth to love others. We are inward focused and not letting our light shine before men. When we, as individuals or ministry or group, squash truth (cover up the misuse or abuse of authority, corruption, bullying, etc…) and minimize people's painful emotions in the name of keeping "order" and "civility", we are not loving anyone. Muffling out the cries of the outsider, the less powerful, or the more vulnerable in our society is the opposite of the message in Rabbi Gordon's love quote.
Love is based on nothing less than promoting full truth and self-acceptance of each individual. The famous love poem, found 1 Corinthians 13, helps us to behave in loving ways and to avoid unwittingly blaming or shunning others. God does not favor the rich man over the poor man, men over women, the ones with authority over the ones under authority, or one ethnicity over another. "We love because He first loved us." (1 John 4:19)
In this fallen world, let's not be deceived by the devil and shoot for second best. God is still alive and He loves us deeply. He is still sovereign and at work behind the scenes. There is still hope when He can lift YOU up from the deep pit of a mess you dug for yourself. Stop barking, blaming, and shaming others. Stop judging or hiding in fear. Perfect love casts out any fear. Instead, let's each ask God to open our eyes to see the unspoken needs of others.
Gifts, money, and acts of service do not necessarily communicate acceptance or approachability, especially when given with a disgruntled heart. Let Christ's love heal your brokenness. Start hoping in the righteousness of Christ, the unblemished, perfect lamb. Believe that "He who began a good work in you will bring it to completion at the day of Jesus Christ." (Philippians 1:6)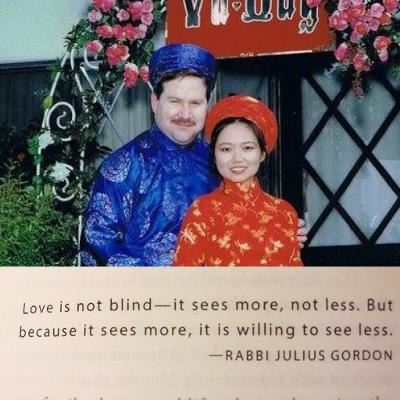 In the 17+ years since this tea ceremony wedding picture was taken, joining male and female,
East and West
, Christian family and Buddhist family, I don't know who loves whom more? Which spouse has been the wiser one? Who has seen more and agreed to see less? Maybe the answer will depend on which half you ask and what season of life.
May we each have the kind of love that God has for us–that while we were still sinners, unaware of our nakedness, He showed compassion and sent His son to the cross to cover our shame (see Romans 5:8). Let no one boast that they are loving, forgiving, or welcoming when they do not accept or become convicted of the depth of this agape love.
Please share this post to spread true love around the world.
"

L

ove is patient and kind; love does not envy or boast; it is not arrogant

or rude. It does not insist on its own way; it is not irritable or resentful;

it does not rejoice at wrongdoing, but rejoices with the truth.

Love bears all things, believes all things, hopes all things, endures all things.

Love never ends

."

-1 Cor 13: 4-8