In this final installment, we learn about forest therapy and how trees are good for our health and wellbeing.
This 8-week interfaith devotional has been designed to encourage and uplift you as you connect your faith with your love of nature.  The devotional is part of the Healthy Trees, Healthy People, Healthy Faith study in Lexington, Kentucky, which you can read about here.  But you can use this devotional wherever you are in the world that you can find some trees!
[Want to read the other devotionals in this series? Start with Week One and work your way through!]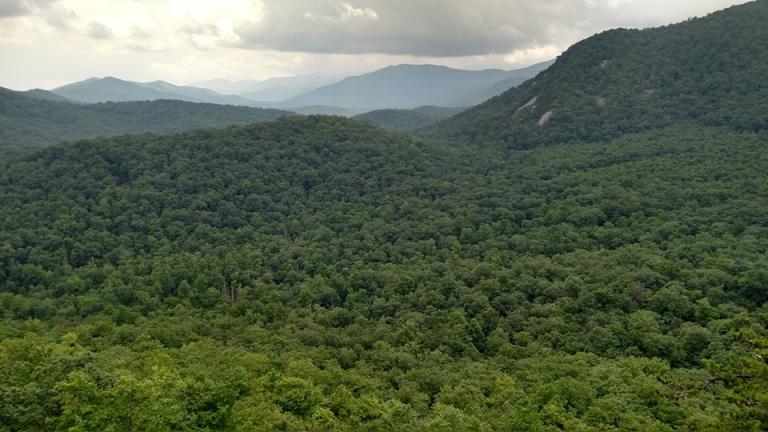 WEEK EIGHT – CONCLUSION
"Forest Therapy"
Reading from the New Testament:
Then the angel showed me the river of the water of life, bright as crystal, flowing from the throne of God and of the Lamb through the middle of the street of the city. On either side of the river is the tree of life with its twelve kinds of fruit, producing its fruit each month; and the leaves of the tree are for the healing of the nations. (Revelation 22:1-2)
Reflection:
Have you heard of "forest therapy"? Developed in Japan, the practice of walking in the woods is called shinrin yoku, or "forest bathing," and science has shown the physical and emotional benefits of walking among trees. It reduces anxiety, boosts the immune system, lowers blood pressure, and improves sleep cycles. The phytochemicals trees release to keep themselves healthy are called phytoncides, and when we breathe them into our bodies, they trigger the production of special white blood cells that strengthen the body's immune system.  Our health is truly dependent on the health of trees and the ecosystems that support them.  To learn more, check out this link about forest therapy.  And click this link for a short video about forest bathing.
 (If you're in Lexington and looking for places to do forest therapy, try Raven Run.  The University of Kentucky Arboretum also has a lovely forested area on its grounds.  And if you want to see old-growth forests and are willing to take a day trip, visit Pine Mountain and the areas protected by Kentucky Natural Lands Trust.)
Plant a tree!
According to legend, the founder of the Protestant Reformation, Martin Luther, once said: "If I knew the world was to end tomorrow, I would still plant an apple tree today."  Now that we've come to the end of our eight-week journey with trees, you've seen that trees are good for our health, necessary for stable ecosystems, and vital for life on this planet.  We need to put in place the strongest protections possible to defend public health, the fragile atmosphere of our planet, and the communities – both human and other-than-human – that will bear the costs and suffering from climate change, pollution, and loss of wild places.
You've also learned that nearly every religion has some kind of tree symbolism, stories about trees, or actual sacred trees as part of their faith.  I hope you will continue to plant trees, care for trees, advocate for trees, and help to preserve old-growth forests. This is the job of people of faith.
Questions to ponder:
Which tree or trees have stood out for you now that you've come to the end of this journey? Why is this tree(s) important to you?
In what ways has your faith been enhanced, grown, or changed through your encounter with trees and these interfaith devotional readings? What has been your favorite devotional, and why?
Who is one person you think would enjoy meeting your favorite tree(s)? Consider bringing that person to your tree and introducing them.  Share with them what you have learned through the Health Trees, Healthy People, Healthy Faith program.
Prayer:
Holy One, you have many names, many stories, and many religions that seek to follow you, honor you, and do your will.  Bless all of us who have participated in the Healthy Trees, Healthy People, Healthy Faith program.  Bless the researchers, and all those who will learn from this study.  And may your grace be upon the trees, as they are a source of grace and life for us and our planet.  Amen.
[If you want to receive the full 8-week devotional via email, contact me at lschade@lextheo.edu.]
Want to see the previous weeks' devotionals?  You can start with the first week here and follow the links for the rest of the devotionals online.
See also:
Spreading the Gospel of Trees: Healthy Trees, Healthy People, Healthy Faith
Preserving the Holy Remnant: Kentucky Natural Lands Trust
Healthy Trees, Healthy People: Why Citizen Scientists are Needed as Climate Changes
---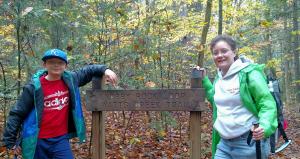 Leah D. Schade is the Assistant Professor of Preaching and Worship at Lexington Theological Seminary (Kentucky) and author of the book Creation-Crisis Preaching: Ecology, Theology, and the Pulpit (Chalice Press, 2015). She is an ordained minister in the Lutheran Church (ELCA).
Twitter: @LeahSchade
Facebook: https://www.facebook.com/LeahDSchade/.