What is it like to be the spouse of a pastor subjected to unsubstantiated accusations of misconduct? In this piece, Pastor Nelson's spouse shares her story. 
Dr. Fabiola B. Ramos DMD, MPH, and her family have endured emotional, spiritual, and mental trauma since her husband, Rev. Nelson Rabell González, learned that allegations had been made against him last year.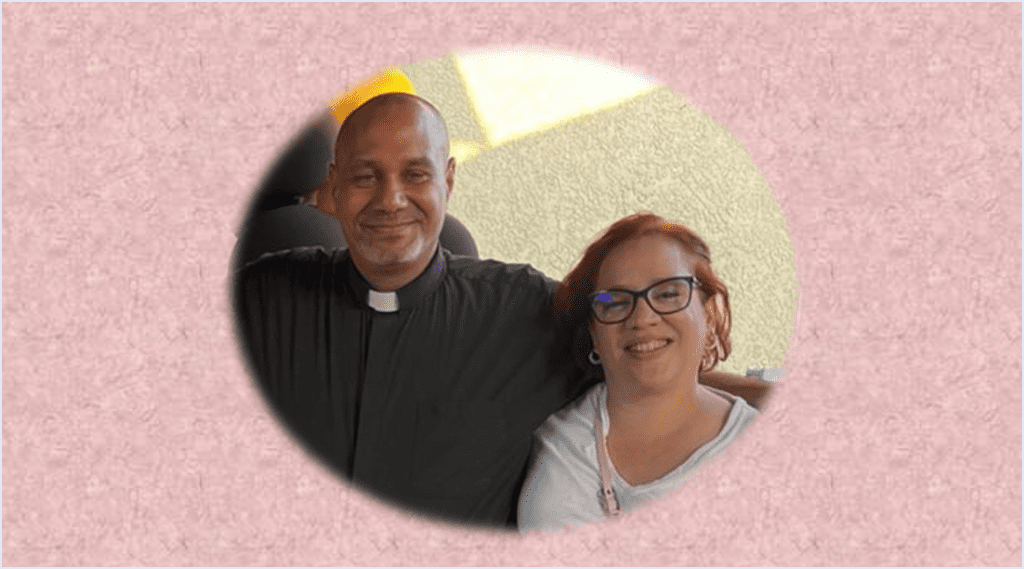 It's important to note that no charges were ever formally made against her husband. Nor have the allegations been officially investigated.  But they have resulted in a series of events that led to the Sierra Pacific Synod of the ELCA and Bishop Megan Rohrer ending Pastor Nelson's call at Misión Latina Luterana in Stockton, Calif., on Dec. 12, 2021.
To get the background of this story, you can read the 5-part series on the saga of Rev. Nelson.
Part One: The Removal of Rev. Rabell-González: A Case Study in ELCA Corruption and Racism
Part Two: ELCA Fires Whistleblower, Rev. Nelson Rabell-González
Part Three: The Day an ELCA Synod 'Disappeared' Pastor Nelson Rabell-González
Part Four: The NDA, the Church, and the Attempt to Silence Rev. Nelson Rabell-González
Part Five: Why the ELCA Needs to Investigate the Case of Rev. Nelson Rabell-González
What follows is Dr. Ramos's story in her own words.
This has been a year of unbearable, slow, gutting pain.
It began in February 2021 when my husband, Rev. Nelson Rabell-González, was asked to resign his position as Associate Pastor of St. Paul Lutheran Church in Lodi, Calif. Even worse, they wanted him to sign a non-disclosure agreement.  Just three years earlier, St. Paul had called my husband to develop a Spanish ministry here in the Central Valley.  The four us – Nelson, me, and our two young adult children – moved here believing the promise that he would have support for the work they wanted him to do.
But there sat my husband in a Zoom meeting with the "Separation Agreement" that tried to buy his silence with two month's salary.
How did we get to this point?
The Central San Joaquin Valley is a place where immigrants, migrants, and undocumented persons work in agricultural conglomerates across the region.  They are exploited and live in constant fear of deportation, police brutality, and the Covid-19 pandemic.  My husband has worked to advocate for their rights, secure PPE (personal protective equipment) for them and get them vaccinated, and provide a worshipping community that honors their heritage, language, and culture.
Our family rejoiced at the way the ministry was growing during those three years. We thought St. Paul was celebrating, too.  Instead, voices were grumbling against him.  At the meeting, the leaders told my husband that people were leaving the church because he was so outspoken against the racism in the community.  They claimed that people were withholding their money.  Unless he resigned, they told him, the budget would be $30,000 short.  That sounded a lot like Judas and the 30 pieces of silver, if you ask me.  It was like racist extortion.
Their plan was to drive us out through the back door. 
What made this even more painful was that there were people in this meeting who we trusted.  They had projected themselves as caring for and loving our whole family.  Why were they betraying us?  How could these people we trusted forsake us and leave our family vulnerable in so many ways?
The timing couldn't have been worse.  It was the month our rental lease was up for renewal. Our children were enrolled in the California tuition-free college program.  Would we have to move out of the state and lose that benefit for them? It also forced me to start an arduous re-credentialing process for my professional licensing in case I had to leave the state.  And, of course, this forced resignation would leave our family with just half our income in a state with such a high cost of living.
A fleeting ray of hope
I was so proud of my husband for refusing to sign the NDA.  He kept his dignity and his integrity.  And we breathed a collective sigh of relief when the synod extended a call to my husband in March to lead a new mission start, Misión Latina Luterana. He had the chance to begin again, this time establishing a new Spanish ministry.  Because it was in nearby Stockton, it meant we did not have to move.  Also, a collaboration with the Episcopal Church was in the horizon. We thought that entering this new phase would mean that we could continue with our lives.
But an even worse pain was about to be unleashed on us. Just two months after my husband began at Misión Latina, he was informed about a vague accusation wrapped in secrecy made by someone from his former church, St. Paul.  He found this out just before he was to make his speech as a nominee for bishop at the Synod Assembly. My husband was forced to disclose about a rumor, an allegation against him, submitted a few days before an election and not investigated at all.  What's more, we have since learned that the person accusing him has been engaging in slander against him behind his back, both before and after these accusations. (And, yes, we have evidence to substantiate this.)
My husband stood brave under the pain.
But our children have suffered immensely from this ordeal. 
They watched the accuser reveal herself in a speech at the Assembly.  This was a person who they considered a mentor to them and their peers in the youth group.  And now here she was publicly accusing their dad of something completely incongruous with the person they know their father to be.
It was clear the Church of the NDA was not going to let us move on.
Over these past months, it has become painfully apparent to us that the institutional church, synod, and churchwide office is plagued by a mesh of policies —or lack thereof— that can be and are used systematically against people of color. The retiring bishop delayed the process to investigate my husband.  The bishop even went on vacation, leaving him in limbo.  All he did before he left office was to arrange for one meeting of an advisory committee where they instructed my husband not to bring evidence.  We hoped that the bishop would initiate a formal investigation process before he retired, but he did not.
Again, we waited. 
It was extremely stressful to know we were economically hanging by a thread while the process was delayed during the transition to the new bishop. Anxiety was high in the Rabell-Ramos household. Neither bishop assigned pastoral accompaniment for us in the process, as is standard procedure, and which a wise and compassionate bishop would do. Instead, we were left to our own devices by the denomination each of us has been a part of since childhood. We were abandoned by the church we loved.
Then, instead of offering due process and the chance to present evidence that would clear his stomped-on name, the new bishop offered my husband a kind of "truce." But that truce came with a requirement of psychological therapy if he wanted to continue pastoring Misión Latina.
Therapy for what? I asked. Since a formal accusation was never presented and he was never given a chance to clear his name, this sounded like an admission of guilt. It was painful to witness how this synodical and institutional abuse had broken my husband to the point where he was willing to accept this requirement. He was verbally assured the therapy would in no way mean he was guilty of anything.
But that turned out to be a lie.
Imagine a bishop repeatedly insisting they should have complete access and control over a pastor's mental health therapy plan and personal records. And imagine realizing that a bishop could use that information against the pastor, even one who was leading a congregation that is obviously thriving and healthy.
Imagine me, teary-eyed, begging the bishop to investigate, only to be dismissed with a condescending "correction" that I had incorrectly used the term non-disclosure agreement to describe the document St. Paul wanted my husband to sign. Which, of course, is exactly what it was. (Read about the NDA here.)
Regrets, too late
I wish the assistant to the bishop, who was present in that meeting, would have realized then what she seems to have realized later. (See this post.)  In the events that happened at the Virgin of Guadalupe mass for Misión Latina on Dec. 12, she and all of us saw blatant racism on full display. That's the day they dismissed my husband from his call.  That's the day they took over the worship service.  And that's the day they lost the trust of the people. (Read this post for a full description of what happened that day.)
Systemic racism is real. The Latinx community and other communities of color are ignored, dismissed, silenced, and disposed of with ease. It's no wonder the ELCA remains 97% white.
It has been extremely painful to be ignored by the ELCA and to know that some people think the worst of my husband without any evidence whatsoever.  They have tried to smear the good name of the man I call husband and our children call father. This is a man who has no history of any misconduct and has been ethical and upright throughout his ministry.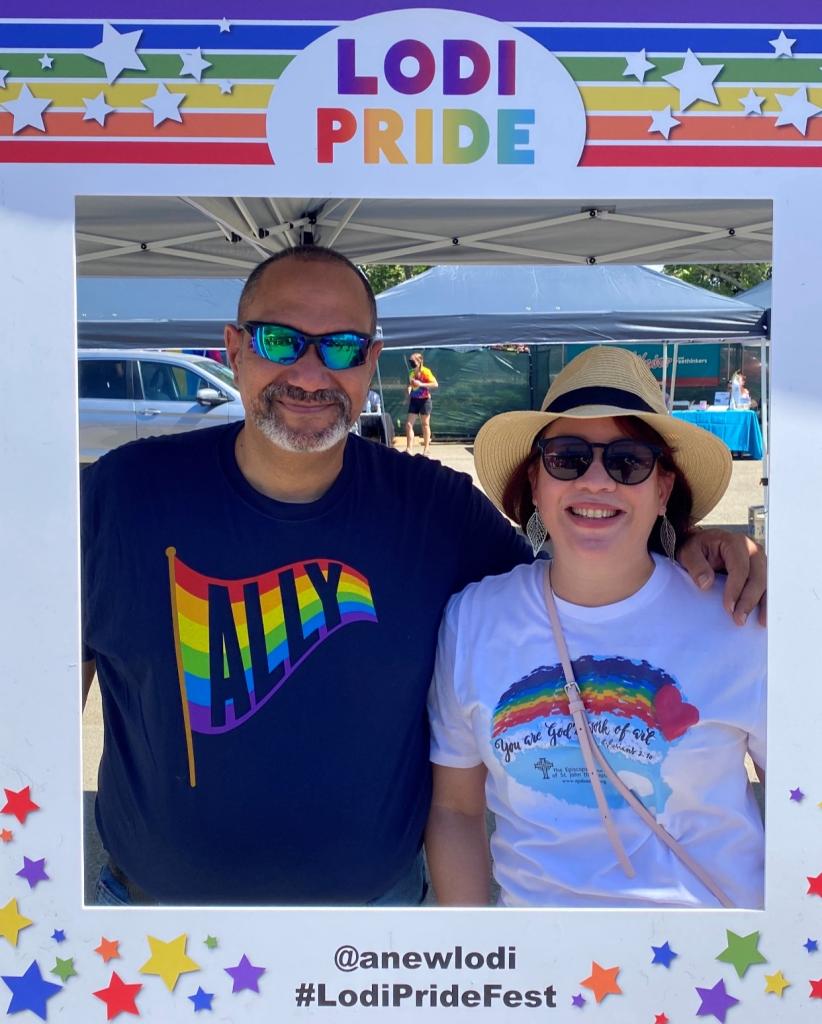 Thankfully, many our friends and my husband's colleagues have publicly vouched for him.  But what are we supposed to do when two bishops in the Sierra Pacific Synod, the Synod Council, and the Presiding Bishop herself continue to deny him due process?  What are we supposed to do when the Synod Council decides my husband's fate – and two people on the Council are my husband's accuser and the son of his former senior pastor?
From my perspective, these accusations are about jealousy and retaliation.
A man's reputation has been ruined, his ministry destroyed, his congregation scattered, and his family devastated.  Worse, the community was made to pay the price.  They lost a pastor, a leader, someone who cares about them and helped them to claim their own voice and power. They were a congregation that had been growing against all odds.  But the white power structure of the church believed it was worth sacrificing their worshiping community for the sake of one person's need for revenge. And for another person's fear of the truth coming to light.
And yet, all that happens now are endless debates on social media.  Where is justice?
On the morning of December 12, I attended the service knowing that my husband had been removed from his position.  That beautiful community, they embraced me and cried with me. They gave me comfort while I was still processing the look of pain on my child's face that morning.  This is a child who already suffers from severe anxiety.  When my children asked me if their father had been fired that morning, I felt devastated knowing what the news would do to them.
I am glad some people from within the synod and the ELCA are now publicly speaking about how people of color are ignored and silenced. But we are just one family among many who have been pushed out by a synod and a denomination that have publicly claimed to be working to be more inclusive and diverse.  Those words ring hollow when actions reveal the implicit bias within the system.
For example, why wasn't the requirement for bishop candidates to disclose allegations equally applied?  Especially to the one who was eventually elected as bishop?  That candidate was involved in an actual lawsuit against them.  These were not just allegations; there is a court case.  Why was my husband forced to respond to unsubstantiated accusations, but this candidate was not made to disclose this lawsuit?
The hypocrisy and double standards in the ELCA against clergy and congregations of color are relentless.
I believe that the truth will eventually come out.  But that will not erase the pain we have endured.  How much longer, Lord?  And how will we heal?
---
Dr. Ramos's story reminds us that unsubstantiated allegations of misconduct don't just affect the one accused.  The collateral damage ripples out to Pastor Nelson's spouse, children, and extended family.  That damage rolls in undulating waves to his friends, his congregation, his pastoral colleagues, and the communities he has faithfully served. 
 The first step in halting those waves of pain is for a full investigation into the case of Rev. Nelson so that evidence can be presented and the truth brought to light.
UPDATE: Bishop Rohrer and the Sierra Pacific Synod Council have removed Rev. Nelson from the ELCA roster of ministry as of Feb. 7.  Read the story here.
For a complete compilation of all documents, blogs, commentaries, and posts from all parties about the situation in the Sierra Pacific Synod, visit this website created by Shruti Kulkarni: https://whathappenedinthesps.weebly.com/. This website compiles communications relating to the controversy for accountability, clarification, and ease of access.
How can you help?
If you would like to stand with Rev. Nelson Rabell-González, we invite you to contribute to his Legal Defense / Life Expense Fund.
Click here:  https://fundly.com/nelsonsbills
Your contribution will go towards the legal costs that will enable the truth to come out and due process to proceed. Our goal is for Rev. Nelson to be exonerated and restored to the roster of Word and Sacrament Ministry of the ELCA and to his congregation.
The organizers who are supporting Pastor Nelson Rabell-González have asked that people contact the ELCA Churchwide Office (1-800-638-3522; Bishop.Eaton@elca.org) and ask for the following:
Conduct a full, independent investigation of the charges against Rev. Nelson Rabell-González as well as the actions of the Sierra Pacific Synod.
Reinstate Rev. Nelson Rabell-González as pastor and mission developer of Misión Latina Luterana.
Issue a public apology to Rev. Nelson Rabell-González as well as to the congregation and the Hispanic community at large who have been traumatized by these events.
To Tweet your support, copy and paste the following:
@ELCA #InvestigateRevNelsonELCA
Conduct investigation of the charges against Rev. Nelson Rabell-González.
Reinstate @boricualuterano as pastor of Misión Latina Luterana.
Issue a public apology to Rev. Nelson & the Hispanic community.
Shareable graphics and pdfs:
To download a pdf of this information, click here.
To download a graphic of this information, click here.
Want to see the church free of NDAs?
Visit: https://www.ndafree.org/, a global movement with a vision to see individuals, Christian organizations, and local churches free from the misuse of Non-Disclosure Agreements.
---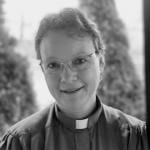 The Rev. Dr. Leah D. Schade is ordained in the ELCA. She does not speak for the ELCA; her opinions are her own.  She is the author of Preaching in the Purple Zone: Ministry in the Red-Blue Divide (Rowman & Littlefield, 2019) and Creation-Crisis Preaching: Ecology, Theology, and the Pulpit (Chalice Press, 2015). She is the co-editor of Rooted and Rising: Voices of Courage in a Time of Climate Crisis (Rowman & Littlefield, 2019).  Her latest book, co-written with Jerry Sumney is Apocalypse When?: A Guide to Interpreting and Preaching Apocalyptic Texts (Wipf & Stock, 2020).
Twitter: @LeahSchade
Facebook: https://www.facebook.com/LeahDSchade/