This is Part Four in the saga of Rev. Nelson Rabell-González, an Hispanic ELCA pastor who was fired by Bishop Megan Rohrer and the Sierra Pacific Synod from his position as mission developer and pastor of Misión Latina Luterana in Stockton, California. In this segment, we focus on the non-disclosure agreement (NDA) that Rev. Nelson's former congregation, St. Paul Lutheran in Lodi, Ca., wanted him to sign. Why? Because that NDA is at the core of this controversy.
What was in that NDA? Why would a church want a pastor to sign an NDA in the first place? And what does this mean for the larger church? This article answers those questions.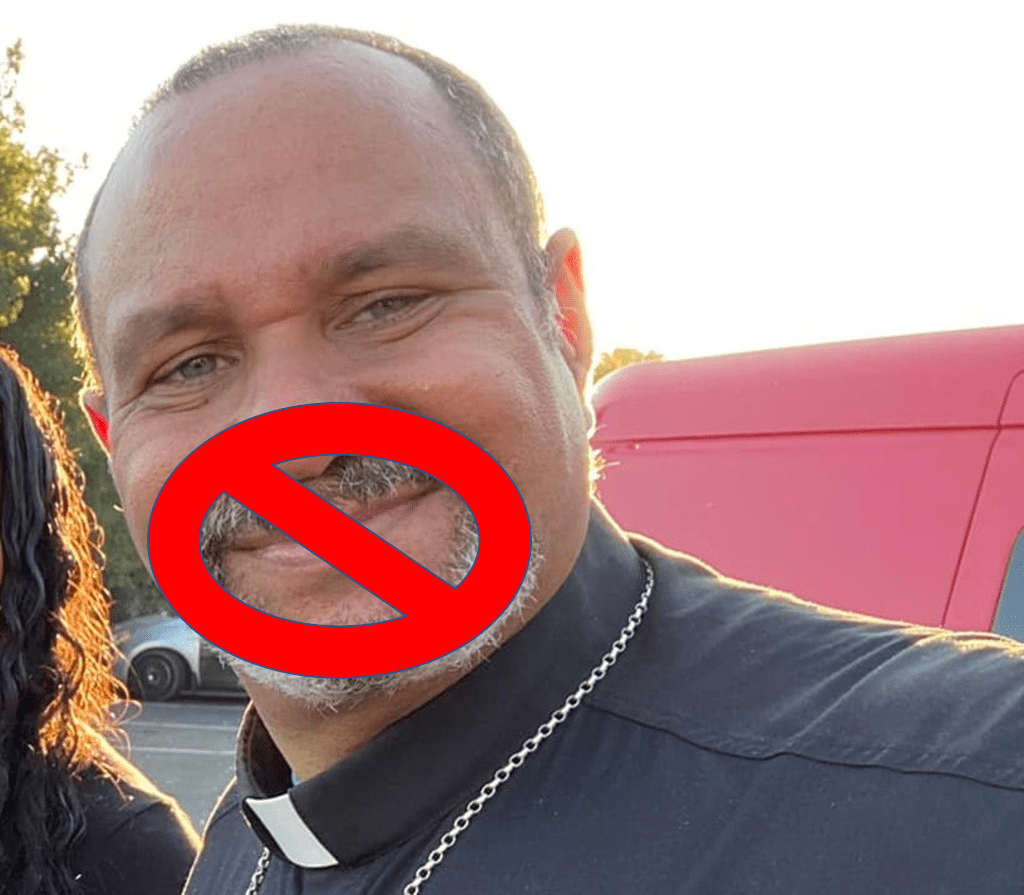 [Full disclosure: Rev. Nelson Rabell-González is my friend and colleague. He has given me permission to share his story because, up to this point, all channels for addressing the accusations against him with due process have been closed by the synod and the ELCA Churchwide Office. You can read part one of his story, "The Removal of Rev. Rabell-González: A Case Study in ELCA Corruption and Racism" here; part two, "ELCA Fires Whistleblower, Rev. Nelson Rabell-González" here, and part three, "The Day an ELCA Synod 'Disappeared' Pastor Nelson Rabell-González" here.]
When Rev. Nelson Rabell-González, Associate Pastor at St. Paul Lutheran Church, was notified about the meeting, he thought he knew what was coming.
His senior pastor, Rev. Mark Price, had been hinting for some time that there were rumblings in the congregation about Rev. Nelson's outspoken ministry against systemic racism. Rev. Nelson was called to St. Paul in March 2018 to minister to immigrant, migrant, and undocumented persons within the Latiné community. But the complaining began in the summer of 2019 when Rev. Nelson led the effort for the church to become a sanctuary for undocumented immigrants (which you can read about here). The grumbling got louder in May 2020 when Rev. Nelson helped to organize a Black Lives Matter protest in response to the police murder of George Floyd.
But it was the Nov. 10, 2020, article in the L.A. Times that pushed some members to the brink.
The article by Anita Chabria, "Activism stirs 'scary' backlash in small town," told the story of Rev. Nelson and fellow activists being threatened and harassed for their justice advocacy. In the article, Rev. Nelson described his experience seeing men carrying a noose and baseball bats with American flags attached shouting racial slurs at him as he helped to lead a peaceful protest. "I feel like I am in Alabama prior to the civil rights movement," he said. "We are bringing them into the '60s, this town."
The backlash about the article from certain members of the primarily white congregation was swift and intense. Three months after the article came out, Rev. Price and the church council's executive committee met with Rev. Nelson on Feb. 12, 2021, via Zoom.
"I knew that many people in the congregation did not appreciate the prophetic aspect of my ministry," Rev. Nelson told me in a recent conversation. "I knew the church leaders were afraid the congregation would lose people and lose money because I was outspoken about racism and immigrant rights in the Central Valley. So I anticipated that they wanted me to resign."
What he didn't see coming was the document that appeared in the Zoom screen share. It was titled "Separation Agreement and General Release." It was a non-disclosure agreement, an NDA.

Let's pause here. What is a non-disclosure agreement? And why would St. Paul Lutheran Church want Rev. Nelson to sign such a document?
These are important questions, because some people, including Bishop Megan Rohrer, have insisted that the document was a non-disparagement agreement instead of a non-disclosure agreement. What's the difference? And why does it matter?
An NDA by any other name . . .
There are several different forms an NDA can take. Sometimes called a "confidentiality agreement," an NDA is a legally binding contract whereby the parties agree that sensitive information they may obtain will not be made available to others. NDAs began to be used in the business world in the 1980s to protect "intellectual property" such as trade secrets and other proprietary information. Many employees are required to sign an NDA when they are hired so that they can't turn around and share the company's secrets with competitors.
Those early and appropriate agreements opened the door to much more nefarious applications, however. Lawyers began using severance agreements to preclude employees from disclosing misconduct, sometimes against the employee and sometimes against others, through the use of "non-disparagement" clauses.
What is a "non-disparagement clause"?
The difference between "defamation" and "disparagement" is that defamation has only to do with making false accusations, whereas disparagement has to do with making any accusations at all – even if they're true. The employee must agree not to say anything negative about the company or its products services or leaders, in any form of communication.
We can't know when severance agreements were first used to cover up misconduct, because the hallmark of such agreements is that the employee is precluded from even acknowledging that the agreement exists.
NDAs have been used to silence untold numbers of people harmed by corporations or powerful individuals.
For example, in my work with the anti-fracking movement, I knew of families who were forced to sign NDAs when their water was poisoned by drilling companies. If they wanted a settlement, they had to agree to not talk about what happened with anyone. Thus, the NDA enables a company to continue in its predatory behavior while the victims are left isolated, disconnected, and muzzled.
One of the most famous users and abusers of the NDA is former president Donald Trump. He has forced many of his victims into silence through the threat of a lawsuit if they break the NDA they signed when they began volunteering or working for him. Again, if the victims can't talk to each other and compare notes, they are easier to control, manipulate, and abuse. And the perpetrator can continue the misconduct with impunity.
The use of NDAs in the church
In recent years, churches have used NDAs as well. Sometimes they are used to protect intellectual property, such as hymns written by a musician, education curricula, or sermons preached by the pastor. But some churches have also used NDAs to cover up misconduct. Non-disclosure agreements have been used by churches in the U.S. and abroad to silence victims of racism, sexual abuse, misogyny, homophobia, and other abuses. For example, in the Roman Catholic Church, dioceses require survivors of pedophilia to sign NDAs as a condition of monetary settlements.
Some will argue that NDAs in the church protect "confidentiality" and help ensure that people keep the commandment not to "bear false witness" against one's neighbor (Exodus 20:16).
But there is a difference between confidentiality and secrecy.
A healthy system practices appropriate confidentiality which fosters confidence and trust. Confidentiality strengthens relationships through accountability. But secrecy fosters fear, anxiety, mistrust, gossip, and dysfunction. Secrets destroy accountability.
Church NDAs = institutionalized secret-keeping
No matter what they are called, NDAs in the church amount to institutionalized secret-keeping. The keeping of secrets destroys the ability of clergy to do the ministry to which they are called and can ruin their reputations. They also destroy congregations. The existence of an NDA means a congregation can never talk about or address its history, so secrets continue to fester unchecked. Non-disclosure agreements, by whatever name, undermine the integrity and ministry of the church.
Christianity Today reported in a July 2021 article that "a growing number of ministers, missionaries, Christian workers, abuse victims, and victims' advocates are publicly objecting to the non-disclosure agreements and confidentiality clauses used by major religious organizations. They say the legal tools that were designed to protect tech industry 'trade secrets' are widely misused to conceal abuse, preserve secrets, and protect powerful reputations without regard for the human cost."
This is why the Archbishop of Canterbury recently called for a ban on NDAs in the Church of England — because they have been used as a tool to silence victims of racial abuse.
What was in St. Paul's NDA against Rev. Nelson Rabell-González?
There are several disturbing things to note about the document that St. Paul Lutheran Church wanted Rev. Nelson to sign (which he shared with me, so I've seen it for myself). First, Section 5.1 stipulates that he would have had to release his rights "arising under Title VII of the Civil Rights Act of 1964, the Fair Labor Standards Act, the Equal Pay Act of 1963," and several acts under California law.
Yes, they wanted him to sign away his civil rights.
Second, Section 7 includes a "non-disparagement" clause stipulating that the "Employee will not make, publish, or communicate any disparaging or negative comments to third parties, or in any public forum, about the Congregation, the Congregation's leadership, and current and prospective congregants."

Certainly, pastors should not "talk smack" (to use the vernacular) about the church they are leaving. That would, indeed, be breaking the 8th Commandment. But how do we define "disparaging or negative comments"? Does that mean Nelson cannot talk about the racism he experienced or observed in the congregation or community? Does it mean he cannot talk about the person at St. Paul who had engaged in inappropriate contact with female members of the Latinx congregation that Rev. Nelson served? (Read about that detail here.)
All of this is enough to raise eyebrows. But here is why the document is so pernicious.
Section 8 of the document reads: "Employee agrees and promises not to make known the existence or the contents of this Agreement and to keep the same strictly confidential" with the exception of immediate family, legal adviser, and tax preparer. So, if Rev. Nelson had signed the agreement, not only would he be forbidden from talking about anything within the agreement, he wouldn't even be able to acknowledge the very existence of the NDA in the first place!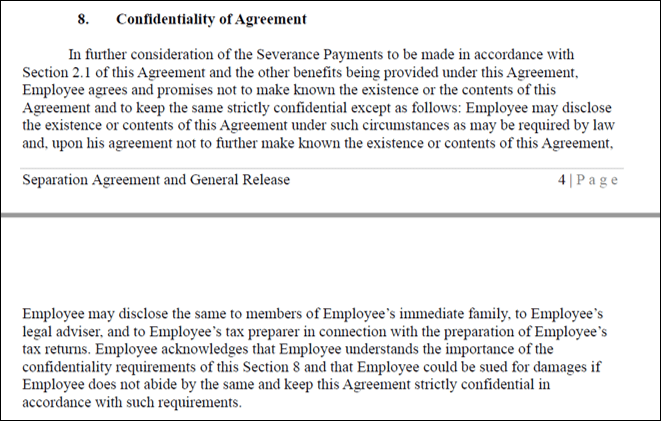 A secret within a secret
This is why the document is, indeed, a non-disclosure agreement. The non-disparagement section was simply a clause within the non-disclosure agreement. It was an NDA because it demanded his silence.
To make matters worse, Section 13 of the document makes the agreement binding not just upon Rev. Nelson, but upon his "heirs, administrators, executors, successors, and assigns." So, the silence would have extended to his children and his children's children. And not only them, but the congregation as well.
Imagine that. No one in the church would ever be able to talk about what happened to Rev. Nelson. This was what the Council President and Council Secretary would have signed on behalf of the congregation. Perhaps without the members of the congregation even knowing about this agreement.
And what would Rev. Nelson have received in exchange for signing this NDA? Two month's severance pay.
Imagine that. A lifetime of silence for 8 weeks' salary.
Fortunately, Rev. Nelson chose not to sign the NDA.
He immediately informed the bishop at the time, Rev. Mark Holmerud, of the situation. One would think that a bishop would condemn a congregation's attempt to silence a pastor with an NDA. But this was not the case. Instead, he and the synod created a new mission, Misión Latina, for Rev. Nelson to continue his good work ministering to the Latiné community in the Central Valley. Rev. Nelson was able to leave St. Paul, retain his dignity and integrity, and begin a mission that, over the past nine months has grown to a thriving congregation.
But there was a cost to not signing that NDA.
Unbeknownst to Rev. Nelson, there was a coordinated, intentional campaign being waged against him in the months after he left St. Paul. I'll say more about that in the next article. But the campaign went public in May of 2021. That was when allegations about his "conduct" while serving at St. Paul were brought to the attention of the Office of the Bishop. This happened just two days before Nev. Nelson was to give his speech as a candidate for the election for bishop at the synod assembly. He was given the choice to either withdraw his name from the election process or disclose the allegations. He courageously chose the latter because he refused to be silenced.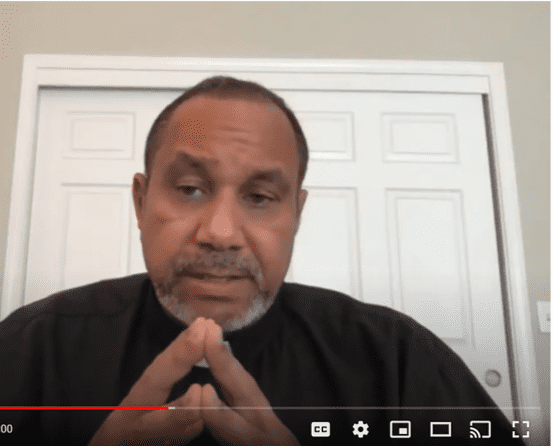 "I did not sign the NDA, nor did I accept their monetary offer," Rev. Rabell-González stated in his speech for the synod assembly.
"I was not willing to support systemic racism in any way, so I resigned on my terms. I am not perfect; I'm just a sinner in need of God's grace. But these allegations are a character assassination brought up exactly one day before this assembly." (You can watch Rev. Rabell-González's 5-minute speech here at minute mark 1:16:28.)
Rev. Nelson, of course, lost his bid for bishop. But he had hoped that the incoming bishop, Rev. Megan Rohrer, would act on the Advisory Panel's report on the allegations by moving forward with a formal disciplinary procedure. Such a process would allow evidence to be heard so that Nelson could clear his name. But this did not happen.
Instead, Bishop Rohrer required Rev. Nelson to undergo therapy as a condition for continuing his call at Misión Latina. The agreement also stipulated that Bishop Rohrer would have access to his records and be allowed to communicate directly with the therapist about the sessions. Rev. Nelson had initially agreed to this arrangement so that he could move on with his ministry. But then Bishop Rohrer sent him an admonishing email which they cc'd to the therapist. In the email, they (Bishop Rohrer uses they/them pronouns) accused him of showing a "lack of integrity" for a social media post calling the separation agreement with St. Paul a non-disclosure agreement instead of a "non-disparagement agreement."
But, as we've already seen, the document was a non-disclosure agreement that contained a non-disparagement clause.
So the bishop either does not understand what an NDA is, or does not understand what was in the document. Or they understand perfectly well what was in the document and simply fabricated yet another false allegation against Rev. Nelson and used it as an excuse to remove him from Misión Latina.
And that's exactly what happened.
Realizing that he was caught in a double-bind, Rev. Nelson refused to comply with the requirement for therapy. Instead, he asked the Office of the Presiding Bishop of the ELCA to bring charges against Bishop Rohrer for misuse of the ecclesial process against him. His lawyer sent the letter on Nov. 23rd asking for an investigation. On December 10, the ELCA's General Counsel sent a reply notifying Rev. Nelson that no action would be taken.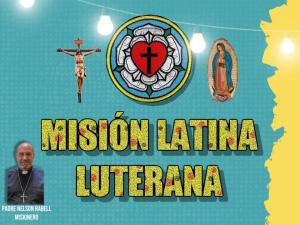 Two days later, on the morning of Sunday, Dec. 12th, Bishop Rohrer came with their assistant, Rev. Tita Valeriano, to meet with Rev. Nelson at Mimosa's Restaurant in downtown Lodi. Nelson brought along his wife Fabiola and colleague, Pastor Curtis Smith. After exchanging brief pleasantries, the Bishop informed Rev. Nelson that the Synod Council had voted to vacate his call at Misión Latina. They handed him a letter and his last check.
Why was he being fired?
The letter did not state the reason for his removal other than to say that the decision was "in keeping with the constitutional and bylaw provisions that govern the roster of Ministers of Word and Sacrament." No charges were ever made. No due process was ever afforded him.
He was only told that he must vacate his pastorate immediately and would not be allowed the lead the worship service that day. It was the feast of the Virgin of Guadalupe, one of the most sacred events for the Hispanic community. The events that unfolded later that day have sent shock waves through the church world (which you can read about here).
Rev. Nelson's NDA story is one of many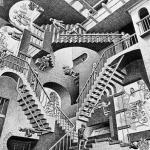 What happened to Rev. Nelson is, of course, a travesty. But there are many more stories about NDAs in the church that never even see the light of day. Like an M. C. Escher disappearing staircase, the institutionalized secrecy of the church creates a dizzying labyrinth of confusion and concealment. Certainly, this is not what Jesus intended when he said, "I am the way and the truth and the life," (Jn. 14:6). And "You will know the truth, and the truth will set you free," (Jn. 8:32).
It's time for the church to investigate the truth about what has happened to Rev. Nelson Rabell-González. And it's time to stop the use of NDAs in the church. The sin of institutionalized secret-keeping must come to an end.
(Thanks to Rev. Pamela Griffith Pond for contributing research on NDAs for this article.)
Want to see the church free of NDAs?
Visit: https://www.ndafree.org/, a global movement with a vision to see individuals, Christian organizations, and local churches free from the misuse of Non-Disclosure Agreements.
---
What can you do to help Pastor Nelson and Misión Latina Luterana?
The organizers who are supporting Pastor Nelson have asked that people contact the ELCA Churchwide Office (1-800-638-3522; Bishop.Eaton@elca.org) to ask for three things:
Reinstate Rev. Nelson Rabell-González as pastor and mission developer of Misión Latina Luterana.
Issue a public apology to the congregation and the Hispanic community at large as well as to Rev. Nelson Rabell-González.
Conduct a full, independent investigation of the charges against Rev. Nelson Rabell-González as well as the actions of the Sierra Pacific Synod.
Read also:
Part One: The Removal of Rev. Rabell-González: A Case Study in ELCA Corruption and Racism
En español: La Expulsión del Rev. Rabell-González: ELCA Corrupción y el Racismo
Part Two: ELCA Fires Whistleblower, Rev. Nelson Rabell-González
En español: ELCA Despidió a un Denunciante, Rev. Nelson Rabell-González
Part Three: The Day an ELCA Synod 'Disappeared' Pastor Nelson Rabell-González
En español: El Día Sínodo de ELCA 'Desapareció' al Pastor Nelson
---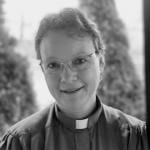 The Rev. Dr. Leah D. Schade is the Associate Professor of Preaching and Worship at Lexington Theological Seminary in Kentucky and ordained in the ELCA. Dr. Schade does not speak for LTS or the ELCA; her opinions are her own. She is the author of Preaching in the Purple Zone: Ministry in the Red-Blue Divide (Rowman & Littlefield, 2019) and Creation-Crisis Preaching: Ecology, Theology, and the Pulpit (Chalice Press, 2015). She is the co-editor of Rooted and Rising: Voices of Courage in a Time of Climate Crisis (Rowman & Littlefield, 2019). Her latest book, co-written with Jerry Sumney is Apocalypse When?: A Guide to Interpreting and Preaching Apocalyptic Texts (Wipf & Stock, 2020).
Twitter: @LeahSchade
Facebook: https://www.facebook.com/LeahDSchade/