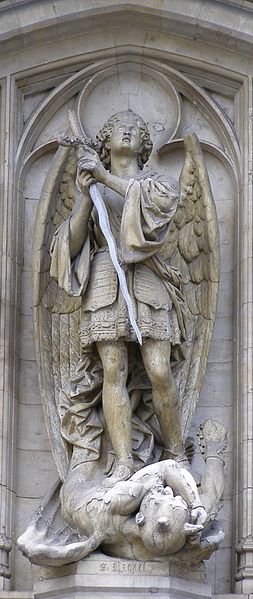 Ordinary Time
Feast of the Assumption of the Blessed Virgin Mary
The Edge of Elfland
Concord, NH
Dearest Readers,
I cried today. Tears and I have a complicated relationship. I will often well up at a sentimental movie or even advertisement, at moving scenes in books, but in real life, tears are often absent. I don't know why this is, why I am so willing to weep at things more remote than those closer to home. And this is not to say I never cry whether at my own life's joys or sorrows. But today I cried. More than 300 priests in the Pennsylvania dioceses have been accused of sexual predation and these accusations are credible.
I am struggling to find a way forward through all of this. As someone who chose to become Catholic, I was able to walk in knowing that this kind of thing has happened and knew it was likely it was still happening. But I prayed that it couldn't be as bad as it seemed, that the bad men would be found and swiftly and rightly dealt with. But if things are this bad in only one state, how much worse must they be? What must be happening around the United States, if not the world? How many men, women, and children are suffering right now at the hands of those who are supposed to be shepherding the Church?
I have few comforts right now. I take comfort that the Church has faced issues like this before. When I did my Master's in Church History I learned about a roughly sixty year period often called the pornocracy in the 10th century. I take solace that the Church survived that time. I take solace in Dante's Commedia where many monks, nuns, priests, bishops, and popes were burning for their unreported sins in Hell. I even take solace in Boethius' reminder from Lady Philosophy that the tyrant only seems to have power but will find himself of home bereft in the end. 
And yet, this does little or more likely nothing to help those who are truly hurting now, those who have been abused cannot and should not be asked to take such solace. I remember when my son was diagnosed with cancer and well-meaning Christians told me that God has a plan. I knew that, in a way they almost certainly did not mean, they were right. But when I was sitting there with son in my lap was not the time to give me such platitudes, however well meant. So too I do not offer my solaces to the victims. Instead I offer my tears.
Yours in anguish,
David
P.S. I am too recent of a Catholic to suggest ways forward. As a theologian I have focused on things other than ecclesiology. Others have written and made suggestions, I offer some of their words, having stolen my title from Elizabeth Scalia (and of course God to St. Francis), in the hopes others may find them beneficial.
Elizabeth Scalia: How Can We #RebuildMyChurch? Cardinal Wuerl Accidentally Points the Way
Rebecca Bratten Weiss (Channel Editor of Patheos Catholic): On The Clerical Sex Abuse Scandal, Scapegoating, and Justice
Mary Pezzulo: Better the Millstone: On the Pennsylvania Grand Jury Report
Catherine of Siena (borrowed from Angelus News):
"I tell you in the name of Christ crucified that you must use your authority. … You are in charge of the garden of the holy Church. So [first of all] uproot from that garden the stinking weeds filled of impurity and avarice, and bloated with pride (I mean the evil pastors and administrators who poison and corrupt the garden). … Use your authority, you who are in charge of us! Uproot these weeds and throw them out where they will have nothing to administer! Tell them to tend to administering themselves by a good holy life. Plant fragrant flowers in this garden for us, pastors and administrators who will be true servants of Jesus Christ crucified, who will seek only God's honor and the salvation of souls, who will be fathers to the poor."