Last week I headed off to one of my best buds Masters graduation.
This felt like a great chance to try out my new red pants.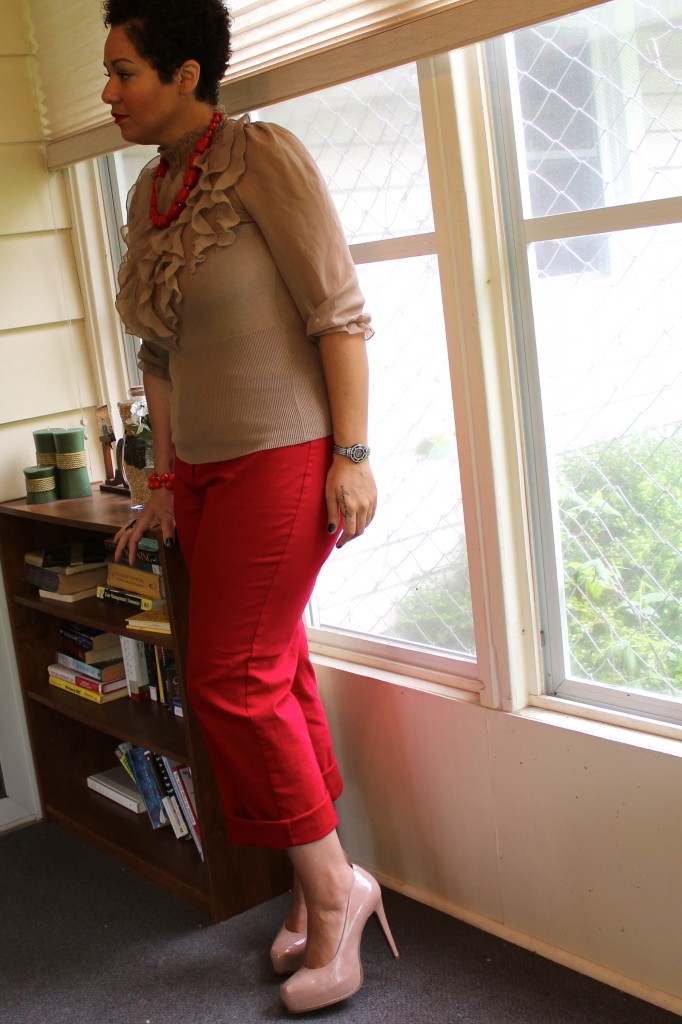 I went to the Goodwill about a month ago with the express purpose of finding a pair of red pants for $5 or under.
They were $4.99
They were floods, so I rolled them up.  They were a leeeetle bit tight, but I decided to roll with them anyway because at only $5, dahling there is no harm done!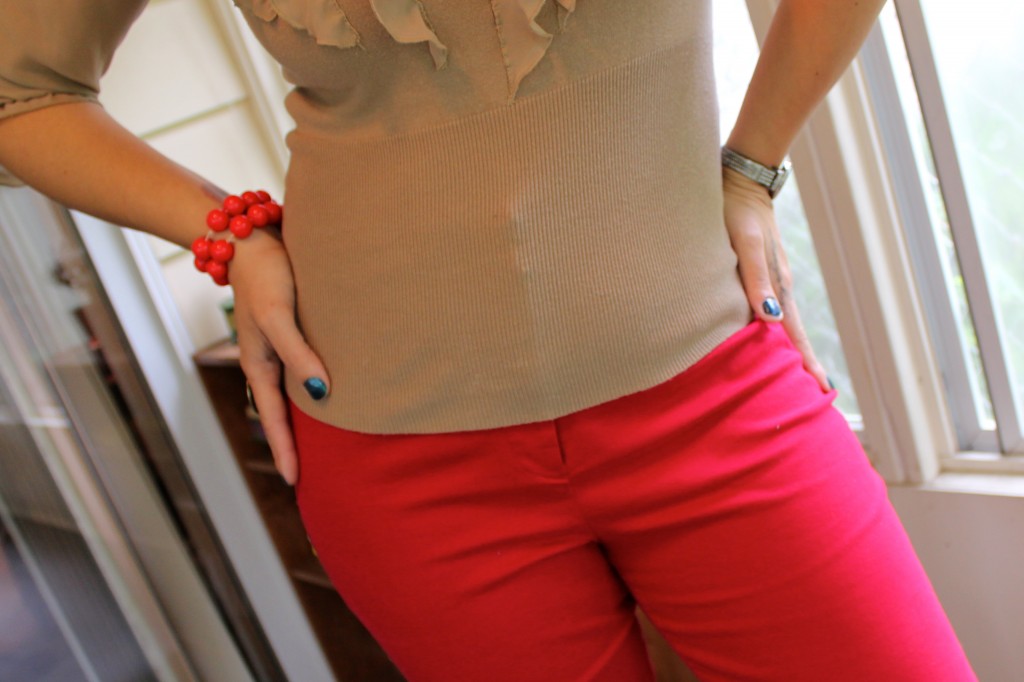 Bracelets – Walmart
Necklace – Chicago International Airport – jewelry booth(!)
Nude shoes – Vera Wang for Kohl's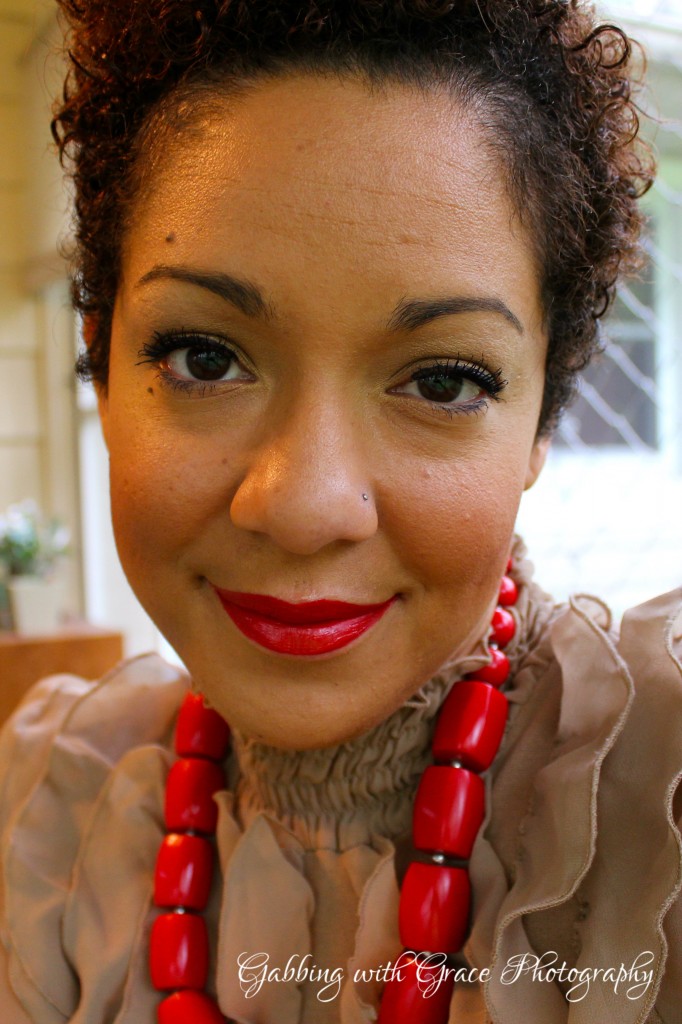 And of course I finished the look with bright red lips.
**Am I looking familiar here? Yes, this is the outfit I had on in my first ever VLOG, (video log).**
I'm linking up with The Pleated Poppy's WIWW (what I wore Wednesday) blog hop where the purpose is to share mutual encouragement to get out of our pj's each day.  Put a little love & effort in now and then.
…and…
…and…
 So. Of course I took 65 pictures of myself with a handy-dandy tripod just to get these 3.  I wanted to share with you the funniest out-takes ever but for some reason each additional pic is showing a fatal error.  Seriously, could I be any worse at technology? Ha! The pics are hilarious.  Fret not, dear friends you will laugh at things to come!
Later gators!