What I Wore Wednesday: old skool version.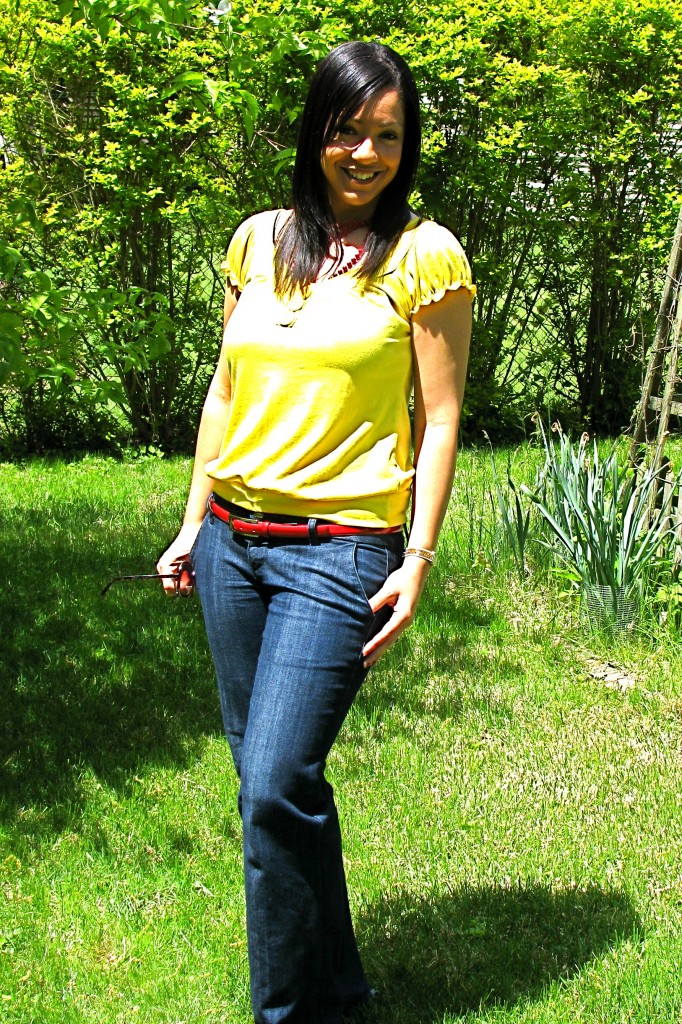 Before I had my 2nd babushka, way back in 2008, I was a lot thinner & my hair was a lot longer.  (Yes, sista-girl-honey-chile all that pretty hair was mine.  Was.  Sigh.  I miss it)!
Anyway, I remember feeling SO FLY as the hubs & I were about to go out on a date to celebrate our 8th wedding anniversary.  It felt appropriate to show this flashback because this last weekend we celebrated our 12th wedding anniversary! Yeah, it's been rough, but we're still together and that makes us a bowl full of awesome sauce. =)
That year, I was basically obsessed with yellow clothes.  Even then I was color blocking with my red accents!  Yes, dahling I'm always pre-trend. =)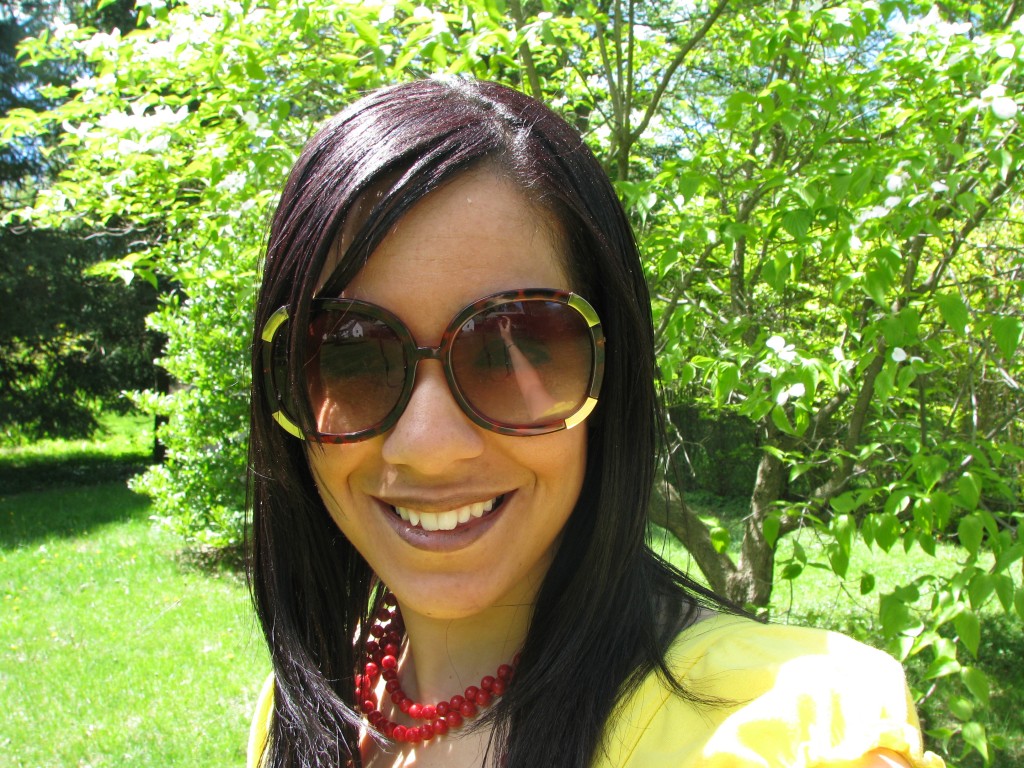 The funny thing is: I actually thought these glasses were cute!
Eck.  Today's thoughts?  Disturbingly awful.
I'm linking up with The Pleated Poppy's WIWW (what I wore Wednesday) blog hop where the purpose is to share mutual encouragement to get out of our pj's each day.  Put a little love & effort in now and then…
…clearly this week, I failed.  DOH!  I'm pretty sure I got dressed on Sunday, but didn't make time for a photo shoot.
Also linking up with…
…and…
…and…
…and…