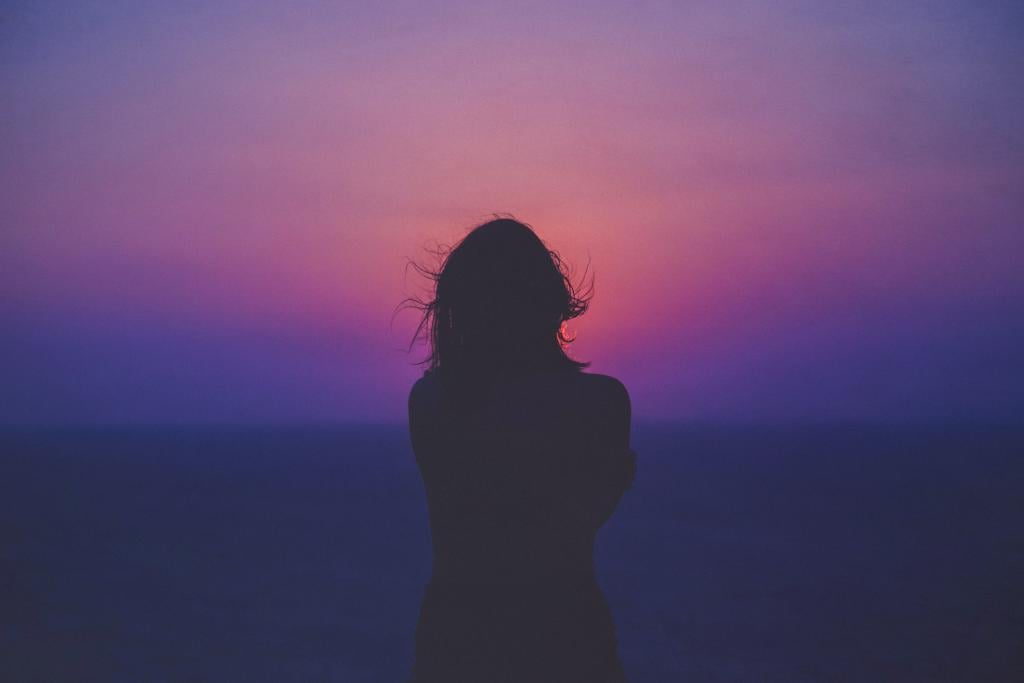 We've come to the final installment of my series The Porn Industry is Gaslighting Us. Before I dive into this piece, I want to take a moment to thank everyone who has stuck with me for the past two months. This topic raises a lot of feelings for a lot of people, including myself. I especially appreciate those who have disagreed fervently, but have continued to engage with my work. I sincerely hope you stick around. To be honest, I'm exhausted with porn and probably won't address it again. But I can promise a lot more writing on faith, women, and sexuality. Because that's what I do.
And with that, on to my final topic.
All boys watch porn. This was the first sentence of this series and it sums up my final myth perfectly. It's at the root of many other lies about pornography: that it's part of sexual development, that it can't be addictive, that we're entitled unlimited access to it, that it builds us up, and that it can't affect others. The universality myth takes itself as it's own evidence, catching us in an endless feedback loop. It's nothing but good marketing and circular logic.
The Shame of Being Called a Liar
I can't remember the first time someone first told me porn's Golden Rule. (Second only perhaps, to Rule 34.)
"If he says he doesn't watch porn, he's lying."
This common mantra is like a slap in the face to those of us who don't use porn. The obnoxious tone of this article, for example, states – without evidence – that every single person who answered a survey stating they don't watch porn is lying. If you take the universality of porn as a fact, than it follows that 36% of the respondents to this survey were liars. Why even state that you don't watch porn if you're not going to be believed? And why seek out a porn-free relationship if no such thing exists?
The Shame of Being Lied To About Porn
Like most people, I would rather my partner be honest with me than go behind my back. No one likes to be made a fool of. This is why the statement that everyone uses porn is so powerful and effective in maintaining the porn industry's power over our private lives. Because it has forced people to accept behavior that they would never otherwise accept, in order to avoid being lied to.
The very basic desire to be loved and respected, the need to be treated as an equal in a relationship, is weaponized against those of us who feel hurt by porn. It may be demeaning and degrading, but so is being lied to. And no one benefits more than the porn industry, who know that their product is virtually never challenged in relationships. Because no one wants to look stupid.
The Shame of Being Honest About Porn
I'm blessed with a group of friends that is very open about sex. Most of the time, this is good. But, on two occasions, I have been asked directly what kind of porn I watch. As a woman of faith, I'm keenly aware about how my attitudes toward sex reflect back on my religious beliefs. I know that if what I say conflicts with mainstream secular society, I will not be taken at face value. My feelings will be ascribed to my religion and written off. So the first time – I am ashamed to say this – I lied. I made something up, and everyone nodded. No judgement in this group of friends. Everyone's kink is their kink.
The second time, I told the truth, or at least part of it. I said, simply, that porn didn't do much for me. The reaction was pure incredulity. "You mean you don't like seeing people have sex?" The challenges came right away. What do I have against sex? Was this about my religion? Don't I have fantasies? There was a visceral annoyance – mostly coming from the men – that I would dare to not enjoy porn. Maybe they felt I was attacking them. Maybe they felt I was lying.
Porn Use Does Not Free Us From Sexual Shame
That conversation became so tense so quickly, that I never got to the deeper elements of my feelings. That I find pornography degrading. That it makes me feel like trash. That I hate consuming other people in that way, as if their very bodies were commodities. I spent the rest of the conversation defending myself as a sexual human being. As if porn has anything to do with healthy sexuality.
My experience with my friends is only one example of the many ways in which porn use has become conflated with a healthy sexual outlook. Opposition to porn is perceived as opposition to sex, as sexual repression. But this is not the case. Understanding how porn really makes you feel, owning those feelings, and then living in accordance with those feelings is the only true empowerment.
The Problem With Data
I imagine that some of you expected this post to be an in-depth analysis of data surrounding porn usage. Many might be disappointed that I'm not doing that. However, the problems with porn data are plentiful. People will over or under report for many reasons. Some people watch porn very rarely and some watch it every day. Some people are trying to stop but have no stopped yet. This is all to say that I'm not doing to sit here and talk about the numbers. We all know that the vast majority of human beings in the modern world have some relationship with porn. That is not what I'm talking about. My focus is on how the story we tell ourselves about universality impacts our actions and takes on a life of it's own. It's a self-fulfilling prophecy. But it's not a given.
In Conclusion
The messaging that women especially must choose between being degraded and being disrespected in a relationship is an abusive lie. The reality is that many people watch porn. A large majority of men watch porn. But also many men, especially religious men, are opposed to it. Many are trying to stop or have stopped. The statement that all men watch porn is demeaning to these men, who deserve our support and our trust. Calling them liars and dismissing them only perpetuates the problem.
This universality lie is dangerous because it contributes to people accepting relationships that are intolerable to them. This message is for everyone, but it's especially for the ladies.
You do not have to settle for anything less than the kind of relationship you want. Anyone who tells you otherwise is a liar.