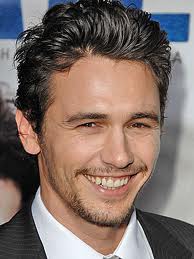 Deadline reports that James Franco is "circling" a role in Werner Herzog's long-in-development Gertrude Bell biopic Queen of the Desert. The role — which was once going to be played by Jude Law — is that of Henry Cadogan, a British diplomat who met Bell when she visited Persia, or modern-day Iran, in the 1890s. Bell herself will be played by Naomi Watts.
This bit of news reminds me that I never got around to blogging the last bit of casting news around this film, when it was announced last summer that Twilight star Robert Pattinson is attached to play T.E. Lawrence, a.k.a. "Lawrence of Arabia". I found that news kind of amusing because Pattinson has already co-starred with another actor who once played Lawrence.
No, I'm not referring to Peter O'Toole, who famously starred in David Lean's epic Lawrence of Arabia (1962). Instead, I'm referring to Ralph Fiennes, who starred in the TV-movie A Dangerous Man: Lawrence after Arabia (1992) just one year before Schindler's List (1993) catapulted him to stardom.
And in which movie did Pattinson and Fiennes co-star? Why, Harry Potter and the Goblet of Fire (2005), of course! That was the film in which Fiennes made his first appearance as Voldemort. And Pattinson played Cedric Diggory, the first person to be killed by Voldemort after he comes back to his full strength (Voldemort isn't exactly "resurrected", since he hadn't quite "died" before, but you get the idea).
So the next time you see Voldemort kill Cedric, think of it as the dueling Lawrences.
Queen of the Desert isn't the only Gertrude Bell movie in the works; director Ridley Scott has been attached to another one for some time that Angelina Jolie is thinking of starring in. But Deadline reports that that film may be a lower priority right now for Scott and Jolie, both of whom have other films higher up on their to-do lists — and, as it turns out, both of those films have some sort of religious connection.
Scott, says Deadline, is currently "working hard" on his in-development Moses biopic Exodus, while Jolie is preparing to direct Unbroken, which will cover the life of Louis Zamperini, an Olympic sprinter who became a prisoner of war during World War II and learned to forgive his captors after attending a Billy Graham crusade. (The latter film is currently being written by the Coen brothers, of all people.)
Speaking of amusing links, incidentally, I note that A Dangerous Man: Lawrence after Arabia also co-starred Denis Quilley and Paul Freeman, both of whom co-starred in A.D. Anno Domini (1985) — Quilley as the apostle Peter, Freeman as the Roman centurion Cornelius — and both of whom played the prophet Samuel, Quilley in King David (1985) and Freeman in The Bible (2013).
Once again: It's all connected, I tell you. It's all connected.