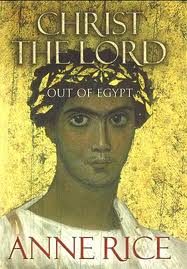 Christ the Lord now has a release date. Focus Features has announced that its adaptation of Christ the Lord: Out of Egypt, the Anne Rice novel about the early years of Jesus, will come to theatres on March 23, 2016.
That's almost four weeks after the release date for Timur Bekmambetov's remake of Ben-Hur.
It also happens to be the Wednesday before Good Friday on the Western calendar. So, like this year's Heaven Is for Real and next year's Hillsong United documentary, Christ the Lord will tie in to the Easter weekend but give the holiday itself a bit of breathing room.
The film is being directed by Cyrus Nowrasteh from a script he co-wrote with his wife Betty. No actors have been hired yet, but the filming is set to take place at the Cinecittà Studios in Rome and in Matera, a southern Italian town that has appeared in other Bible movies such as The Gospel according to St. Matthew (1964), King David (1985), The Passion of the Christ (2004) and The Nativity Story (2006).
Variety notes one detail that I had missed before, i.e. that the film shares an executive producer, Enzo Sisti, with Mel Gibson's The Passion of the Christ.
The book takes place when Jesus is a boy and his extended family makes the journey back to Nazareth after hiding in Egypt for several years. The film is one of at least three projects currently in the works about the "formative years" of Jesus, the others being the Fox miniseries Nazareth and the Lifetime TV-movie The One.
For more information on the book and its long, complicated journey to the silver screen, follow the links in this post.