Today we have clips from two — not one, but two! — upcoming sci-fi franchise films.
First, we have the moment in Star Trek Beyond (opening next week) when Captain Kirk realizes that the Enterprise is about to be attacked for the last time ever:
And second, we have some behind-the-scenes footage from Rogue One: A Star Wars Story (opening December 16) that was unveiled at a convention in London today:
Note how the Star Wars franchise seems to be getting its own Rocket Raccoon: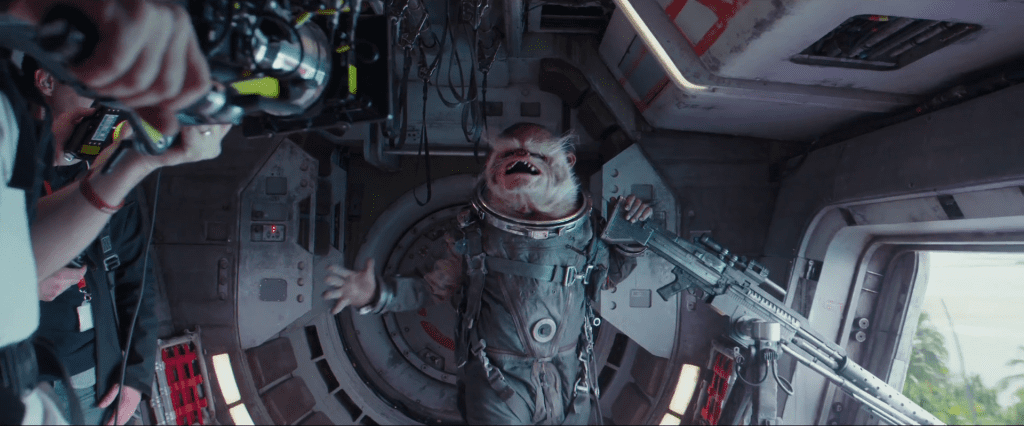 Incidentally, it occurs to me that Star Trek Beyond director Justin Lin, born in 1973, is the first Star Trek movie director who was born after the TV series premiered in 1966 — though he was born six years before the first Star Trek movie came out.
Star Wars hasn't quite got to the point where its directors are younger than the franchise yet, but Rogue One director Gareth Edwards was born in 1975, just two years before the first film came out in 1977. (The youngest director attached to the franchise so far is Episode IX's Colin Trevorrow, who was born in 1976.)
Check out earlier Star Trek Beyond trailers and other videos here: