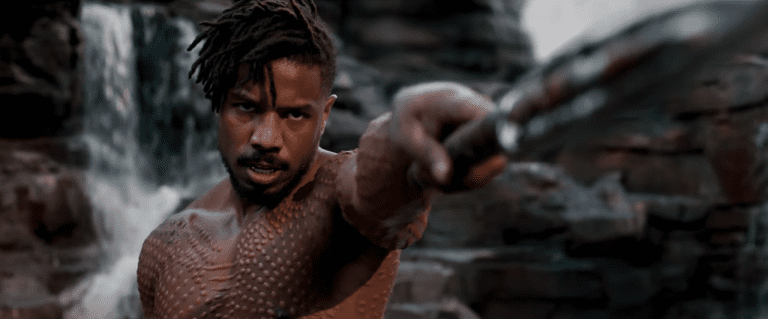 Variety reports that the latest director to take a stab at Warner Brothers' long-gestating Methuselah movie — currently set to star Michael B. Jordan — is Danny Boyle, the Oscar-winning director of such films as Trainspotting, Yesterday and Slumdog Millionaire.
Variety also reports that Boyle is getting Simon Beaufoy, who collaborated with him on Slumdog Millionaire and 127 Hours, to rewrite the script — and it says the new version may have even less to do with the biblical Methuselah than the earlier versions did:
The original concept for the film, from Warner Bros., was based on the Biblical story of a man who lived to be 969 years old. But sources say that has changed, and the creative team is taking a new approach with the plot.
It's not exactly clear just what this film's version of Methuselah would do.
Previous reports indicated that he would be someone who had amassed a wide range of "survival skills", possibly including "vast intellectual knowledge, from multiple languages to the sciences". But what would he do with those skills? Fight crime? Cure diseases?
Whatever he does, the producers evidently feel it would be interesting enough to merit an ongoing "franchise", which suggests the film will be more action-oriented.
Anyway. Harry Potter producer David Heyman — whose father John produced the Jesus movie in 1979 — has been developing Methuselah for the past six years.
And Boyle is at least the fourth director who has been associated with the project over the past four years, following Joachim Rønning, Tony Gilroy and Jon Watts.
Beaufoy's credits include The Full Monty, Everest and The Hunger Games: Catching Fire — which, for my money, is easily the best of the Hunger Games movies.