"It was on the tip of her tongue to tell Van Horne how for fun she and Jane Smart had been casting spells on Clyde's awful wife; using a Book of Common Prayer Jane had stolen from the Episcopalian church where she sometimes pinch-hit as choir director, they had solemnly baptized a cookie jar Felicia and would toss things into it—feathers, pins, sweepings from Sukie's incredibly ancient little house on Hemlock Lane." –John Updike

"One day a fox entered a sculptor's shop,
And found a marble head, when thus he spoke:
'O Head! there is such feeling shown in thee
By art—and yet thou canst not feel at all!" –Aesop
After reading my last blog entry, my friend Christopher was like, "I can hear Laverna popping her tongue right now." And y'all, I was mortified at my oversight. I mean, the hell? How could I write a post about theft and Witchcraft and not mention Laverna?
Readers, let's rectify this situation immediately. As my final act of 2021, in a post I mostly didn't copy and paste, I give you Laverna: the Goddess of thieves and plagiarists.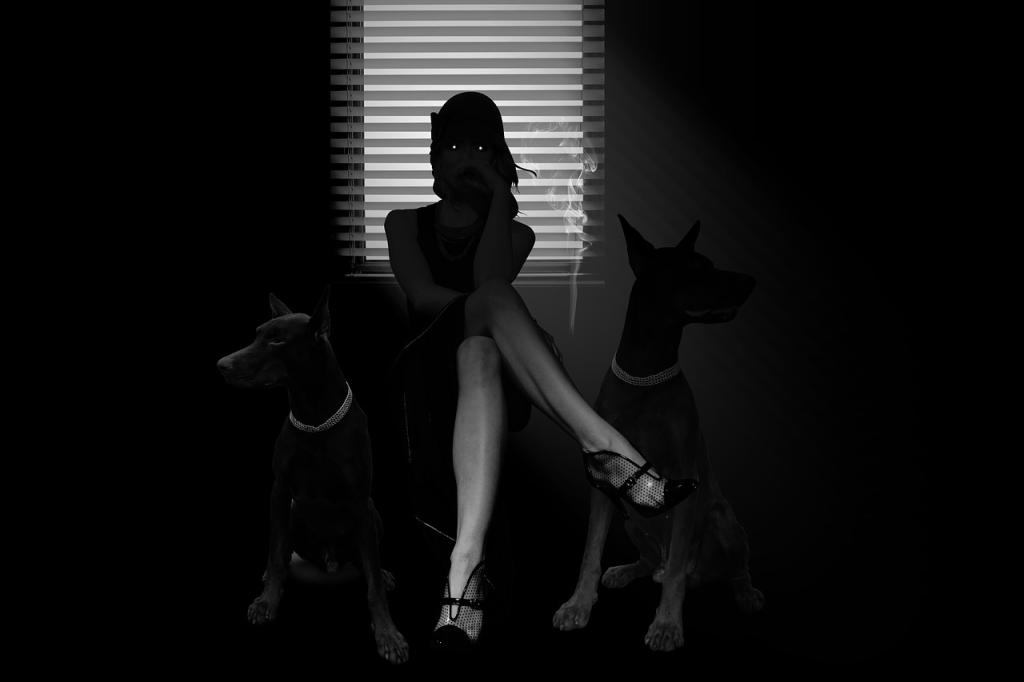 Laverna was originally a Goddess of the night, with close ties to both the Witch Goddess Diana and the Etruscan Goddess Furrina. The Romans considered her one of the di inferi — the "gods below" — deities of the Underworld. For most of recorded history, it's been believed that if you're running around after dark, you're up to no good: As my mom used to say, "Nothing good happens after midnight." And so, as an extension of Her shady spheres of influence, Laverna became associated with those who use the cover of darkness to hide their activities.
Laverna is very much a trickster and delights in mayhem, and while She's not exactly a counterpart of Eris, They have enough in common to where I don't feel like I'll go to hell for adding Her to the Discordian pantheon. There aren't a lot of stories about Laverna out there, but there is one book that gives us comprehensive information on Her: Aradia, or the Gospel of the Witches, compiled and translated by Charles Godfrey Leland.
The following tale comes from Chapter 15 (LAW OF FIVES; FNORD) of Aradia, and it's without a doubt one of my favorite narratives in the history of comparative mythology.
The Legend of Laverna (attributed to Virgil)
Among the gods or spirits who were of ancient times — may they be ever favourable to us! Among them was one female who was the craftiest and most knavish of them all. She was called Laverna. She was a thief, and very little known to the other deities, who were honest and dignified, for she was rarely in heaven or in the country of the fairies.
She was almost always on earth, among thieves, pickpockets, and panders–she lived in darkness. Once it happened that she went (to a mortal), a great priest in the form and guise of a very beautiful stately priestess (of some goddess), and said to him:
"You have an estate which I wish to buy. I intend to build on it a temple to (our) God. I swear to you on my body that I will pay thee within a year."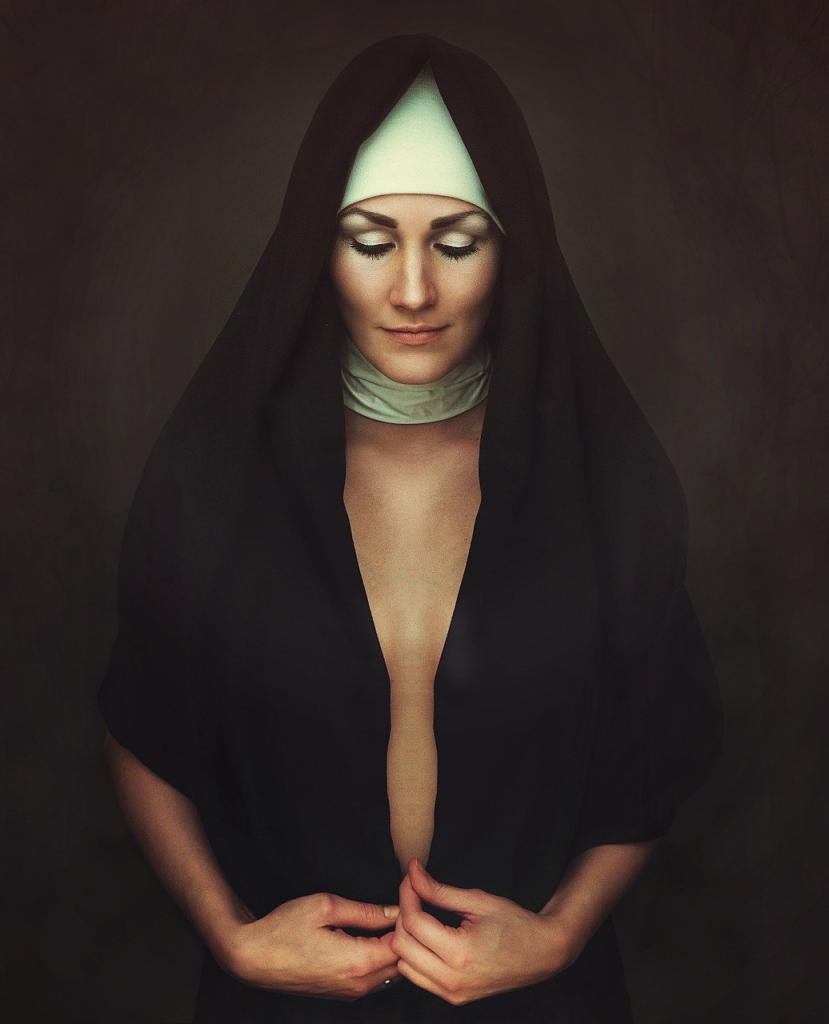 Therefore the priest transferred to her the estate.
And very soon Laverna had sold off all the crops, grain, cattle, wood, and poultry. There was not left the value of four farthings.
But on the day fixed for payment there was no Laverna to be seen. The goddess was far away, and had left her creditor in asso — in the lurch!
At the same time Laverna went to a great lord and bought of him a castle, well-furnished within and broad rich lands without.
But this time she swore on her head to pay in full in six months.
And as she had done by the priest, so she acted to the lord of the castle, and stole and sold every stick, furniture, cattle, men, and mice — there was not left wherewith to feed a fly.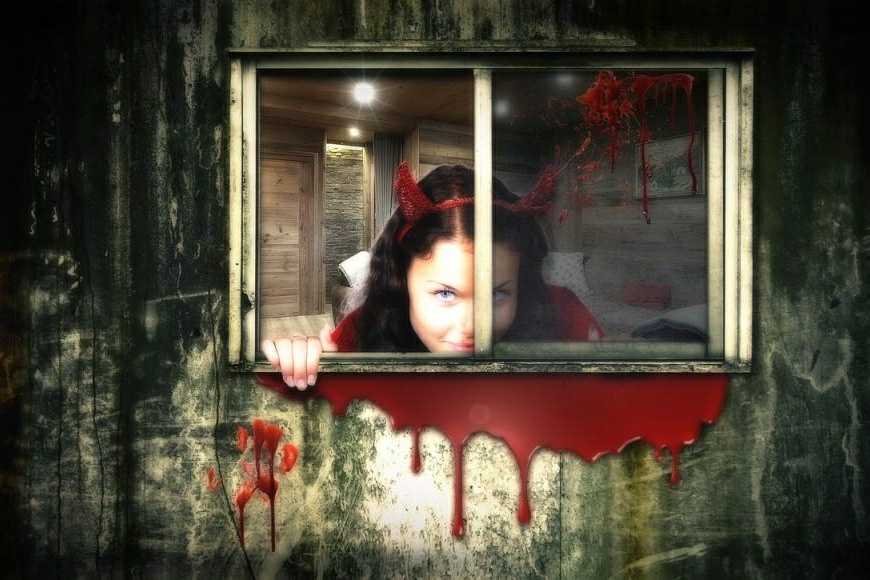 Then the priest and the lord, finding out who this was, appealed to the gods, complaining that they had been robbed by a goddess.
And it was soon made known to them all that this was Laverna.
Therefore she was called to judgment before all the gods.
And when she was asked what she had done with the property of the priest, unto whom she had sworn by her body to make payment at the time appointed (and why had she broken her oath)?
She replied by a strange deed which amazed them all, for she made her body disappear, so that only her head remained visible, and it cried:
"Behold me! I swore by my body, but body have I none!"
Then all the gods laughed.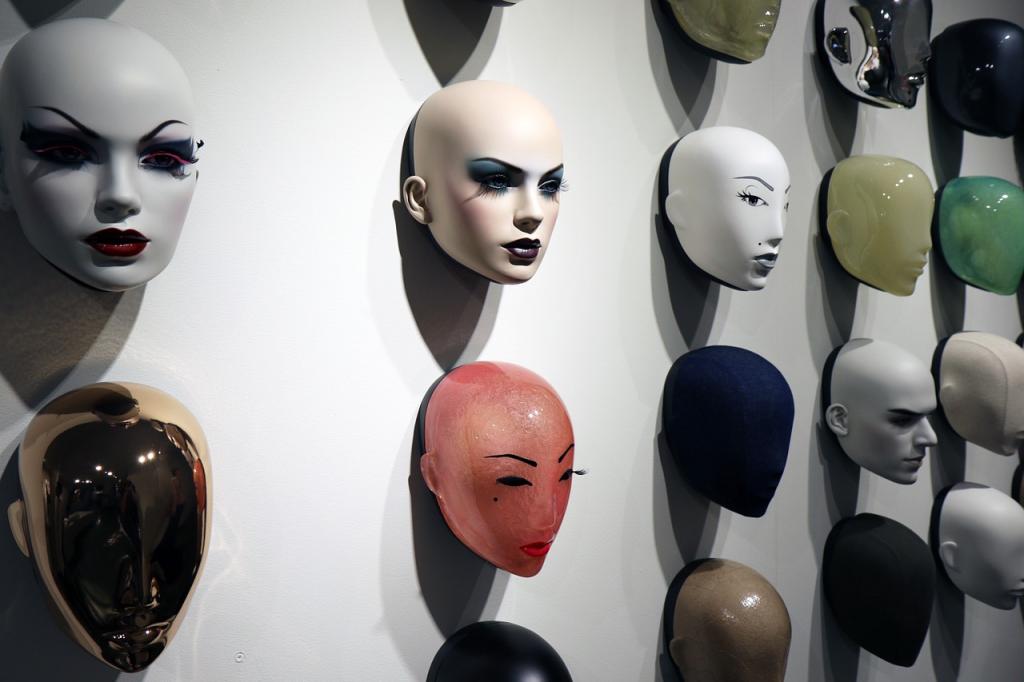 After the priest came the lord who had also been tricked, and to whom she had sworn by her head. And in reply to him Laverna showed to all present her whole body without mincing matters, and it was one of extreme beauty, but without a head; and from the neck thereof came a voice which said:
"Behold me, for I am Laverna, who
Have come to answer to that lord's complaint,
Who swears that I contracted debt to him,
And have not paid although the time is o'er,
And that I am a thief because I swore
Upon my head–but, as you all can see,
I have no head at all, and therefore I
Assuredly ne'er swore by such an oath."
Then there was indeed a storm of laughter among the gods, who made the matter right by ordering the head to join the body, and bidding Laverna pay up her debts, which she did.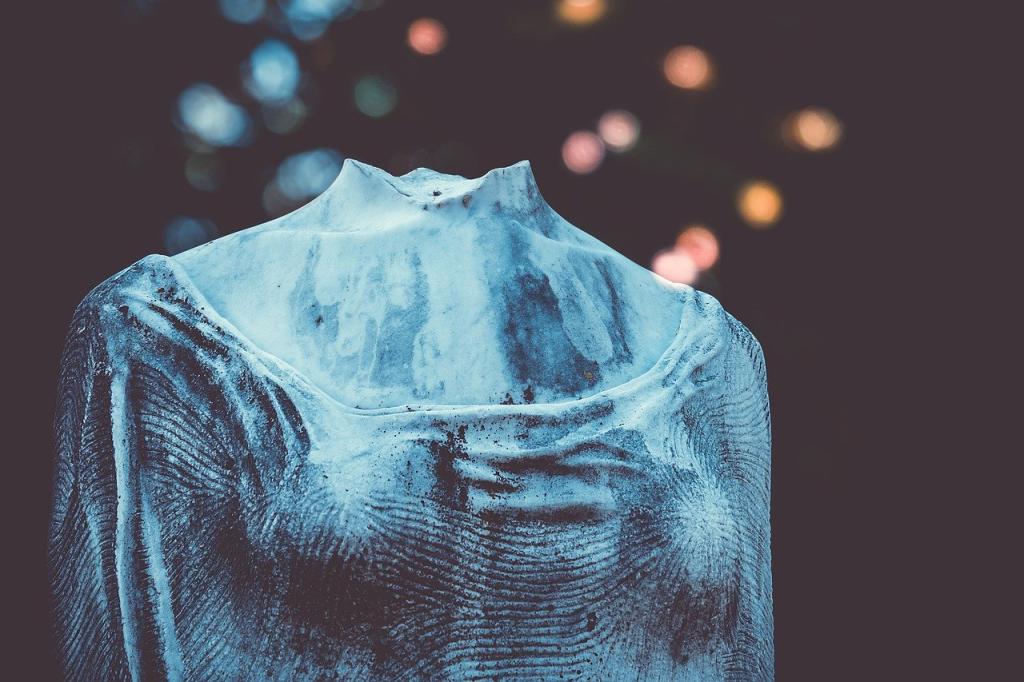 Then Jove spoke and said: "Here is a roguish goddess without a duty (or a worshipper), while there are in Rome innumerable thieves, sharpers, cheats, and rascals — ladri, bindolini, truffatori e scrocconi — who live by deceit.
"These good folk have neither a church nor a god, and it is a great pity, for even the very devils have their master, Satan, as the head of the family. Therefore, I command that in future Laverna shall be the goddess of all the knaves or dishonest tradesmen, with the whole rubbish and refuse of the human race, who have been hitherto without a god or a devil, inasmuch as they have been too despicable for the one or the other."
And so Laverna became the goddess of all dishonest and shabby people.
There are a couple of takeaways from Laverna's story, one of them being that everyone is deserving of a God. No matter who you are or what you've done, there is a deity out (or up, or down) there who is looking out for you, and there is an abundance of comfort in that: When I was at my lowest, I can safely say that is was Laverna who had my back and acted as my spiritual getaway driver.
But it's also important to note that Laverna paid Her debts and made amends. So yes, we can buck authority at every opportunity, and we can take pride in doing so, but we also have to accept the consequences of our actions. In a Pagan World where "Harm None" is routinely interpreted to mean, "Do whatever you want without repercussion," it's a good idea to keep Laverna's lessons in mind.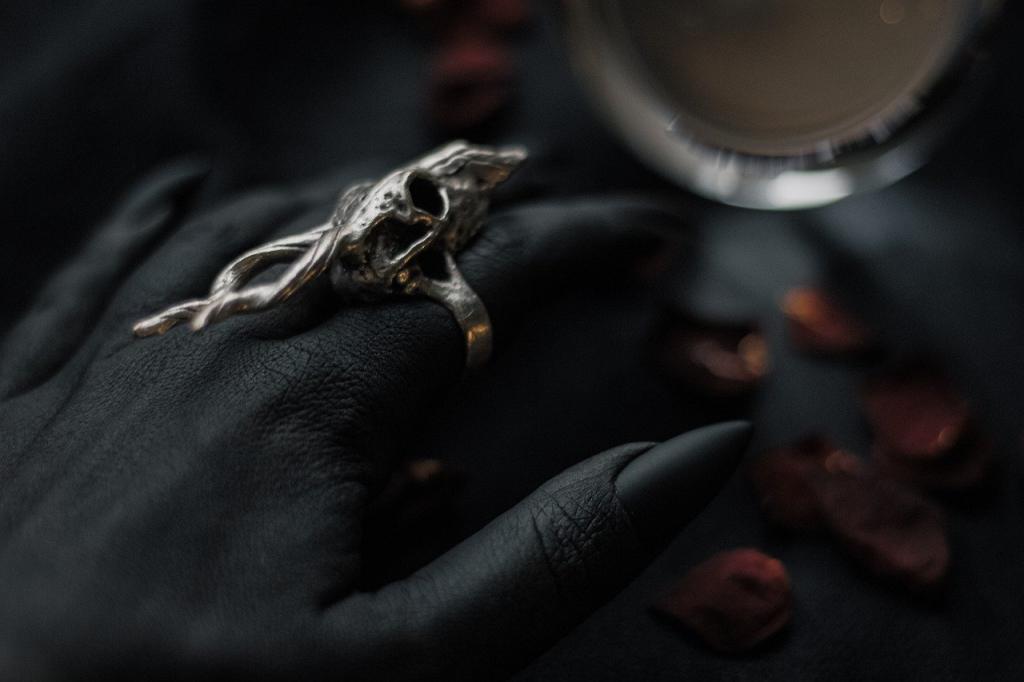 Incidentally, I recently found a cool seven-day Laverna candle online and showed it to my BFF Mike, but he was like, "Actually, the perfect Laverna candle would be one you steal from Hobby Lobby. Then decorate it with other things you steal from Hobby Lobby."
While I legally can't condone the suggestion, I do have to admit that he makes a good point.
More discord, you say? But of course! Follow Fivefold Law on Twitter, Instagram, Facebook, and Zazzle.