I'm in a few Folkloric Witchcraft groups over on Facebook, and in one of them, somebody recently asked what the Paternoster is. It's a good group, so people were very helpful, explaining that the Paternoster is the Lord's Prayer in Latin, often recited with prayer beads.
And I was glad to see everyone getting along and providing useful information, but honestly, all I could think was, "It's what you sing with pornstars when you want to freak out your Jewish boyfriend."
You know, one of these days I'll realize that if I don't write my thoughts down where people can read them, I won't have to defend how my brain works.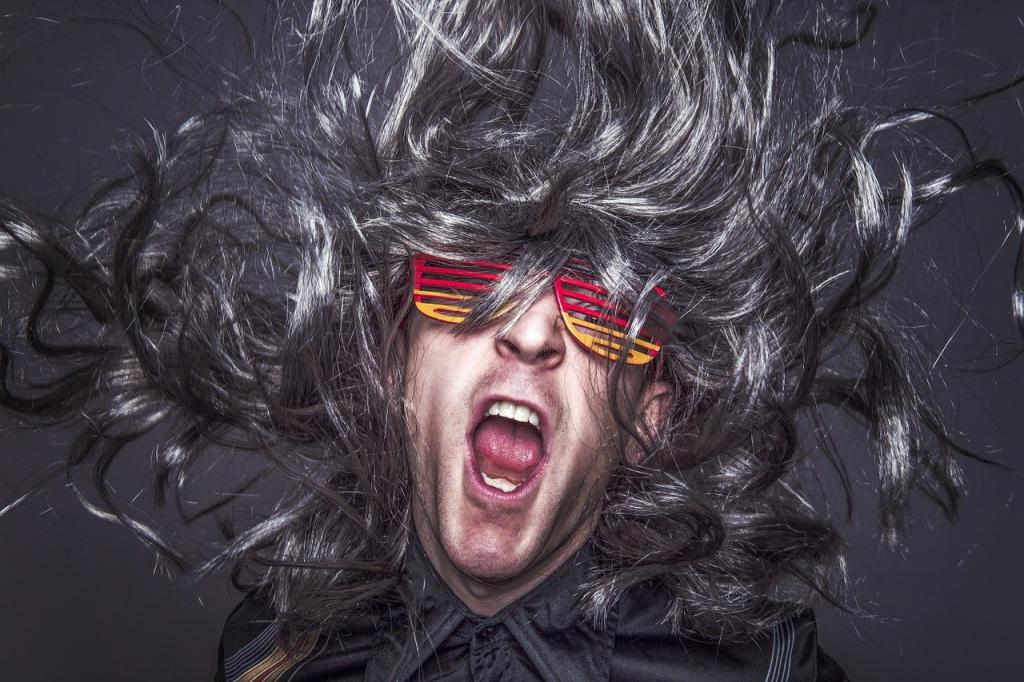 Ugh. Fine. But before I go any further, and just to give you, like, unfettered access to my life, here's another quick conversation between me and Ben.
Me: "Seriously, though. In this day and age, doesn't everyone have a loyal army of pornstar friends?"
Ben: "No. It's literally just you."
Well, okay, then. I accept my destiny.
So. Back in 2019, during a moment of downtime on the last day of GLUE Weekend, I found myself in the host hotel's hospitality suite, lounging about with Ben, Dirk Caber (an honorary member of the Misfits, who'd agreed to be our emcee that year), and Taliesin Wolf (a.k.a. Zack Acland, the only gay man alive who has more names than I do, who'd come down to judge the Mr. Third Coast Leather contest). I'm not sure exactly how we got on the subject, but as we were chatting, somebody mentioned Anglicanism, and after comparing notes, we discovered that Dirk, Talie and I had all been raised in the Episcopal Church.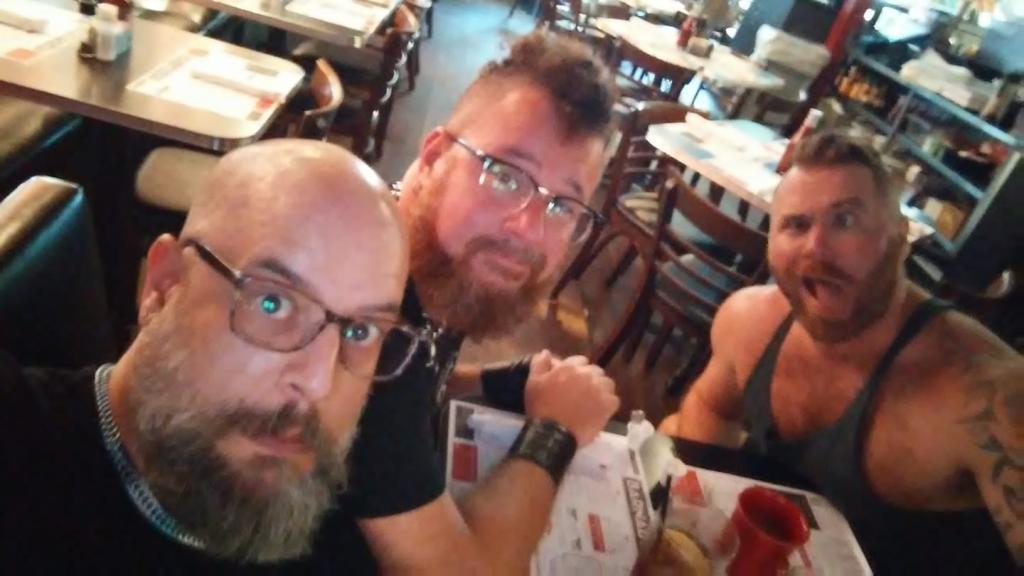 Thing is, when cradle Episcopalians get together, no matter what their current religious convictions or career paths happen to be, they immediately start debating the merits of the Rite 1 vs. Rite 2 Eucharists. We were embroiled in the traditional discourse before we knew it, with Dirk pointing out that in addition to its old-timey language, Rite 1 includes more music. To exemplify, he began singing: Specifically, he began singing the Lord's Prayer.
Dirk: [in a lovely baritone] "OUR FATHER, WHO ART IN HEAVEN, HALLOWED BE THY NAME…"
Me: [suddenly remembering the melody] "THY KINGDOM COME, THY WILL BE DONE…"
Dirk and I stopped for a second and looked at Taliesin.
Talie: [a tenor] "ON EARTH AS IT IS IN HEAVEN."
Me, Dirk, and Talie: [in unison] "GIVE US THIS DAY OUR DAILY BREAD, AND FORGIVE US OUR TRESPASSES…"
Ben: "…"
Me, Dirk and Talie: "AS WE FORGIVE THOSE WHO TRESPASS AGAINST US. AND LEAD US NOT INTO TEMPTATION…"
Ben: "…"
Me, Dirk and Talie: "BUT DELIVER US FROM EVIL. FOR THINE IS THE KINGDOM…"
Me: "AND THE POWER."
Talie: "AND THE GLORY."
Dirk: "FOR EVER AND EVER."
Me, Dirk and Talie: "AMENNNN."
Ben: "I… I don't understand why this is happening to me…"
And that's the story of how a couple of adult entertainers and I broke my boyfriend with Gregorian plainchant. We probably should've sung it backwards, just to fully confirm that we're going to hell.
(Does any of this have anything to do with the State of Paganism Today? Nah. But it makes me giggle, so, y'know, mirth and reverence. Plus Talie is Pagan as well, so at least half of the key players here are blog-appropriate. Survey says: Topical.)
Later that evening, we went to a karaoke bar, where a vengeful Ben obliterated the rest of us with his choreographed renditions of "Poor Unfortunate Souls" and "I'm Still Here."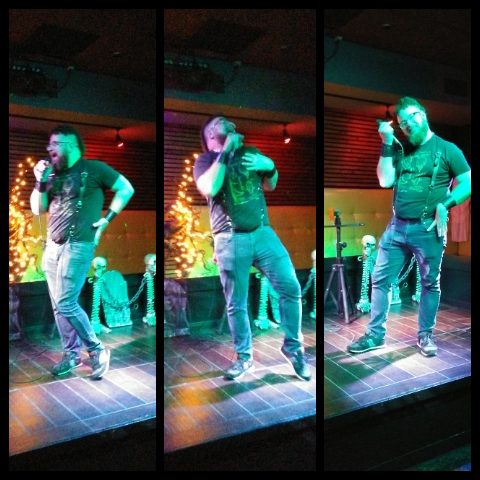 He is a keeper. And one of the Chosen. Win/win.
More discord, you say? But of course! Follow Fivefold Law on Twitter, Instagram, Facebook, and Zazzle.