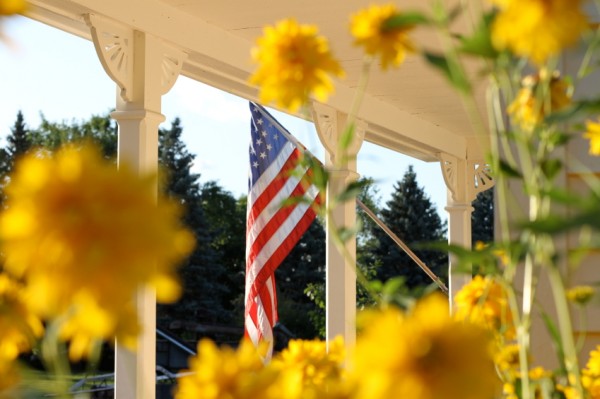 "It's time for us to change America," candidate Barack Obama said to over 80,000 people enthusiastically crowded into Invesco Field, a huge football stadium at the base of the Rocky Mountains in Denver.
In the last few weeks, months, and years, Americans have seen the "change" that Obama promised. It's been a little jolting — even the last few days have been unnerving. The Supreme Court has decided that words don't have meaning, that they are the new "Supreme Legislature," that the Constitution does not apply to the "black robed" priesthood.
Being married to David French, we frequently get calls about what to do. Here's David's response, this 4th of July:
What will fix our nation in its time of cultural decline, strategic weakness, and economic uncertainty? The answer isn't to be found in any politician, in any judge, or in any single event. The answer is in unglamorous daily resolve — the determination to advocate for and, most important, live our deeply American commitments to life and liberty while protecting the right of others to do so as well.

I remember speaking years ago with a friend — this was shortly after the Cold War, when America was the "hyperpower" and enjoying an extended economic boom — who said, "I wish I lived in meaningful times." I knew what he meant. America was far from perfect, of course, but this was the "end of history," and the good guys had just won. It was time to enjoy the fruits of victory. I was grateful for peace, but sometimes it felt like peace without significance.

It turns out that history didn't end. America had more crossroads to face. I'm just thankful to be here, now, to do what little I can to nudge us down the right path. Happy Fourth. May you renew your commitment to the nation you love.
Read it all here, and be thankful that you live in times such as this.
Read more on the Patheos Faith and Family Channel, follow Nancy on Facebook, Twitter, and Instagram!