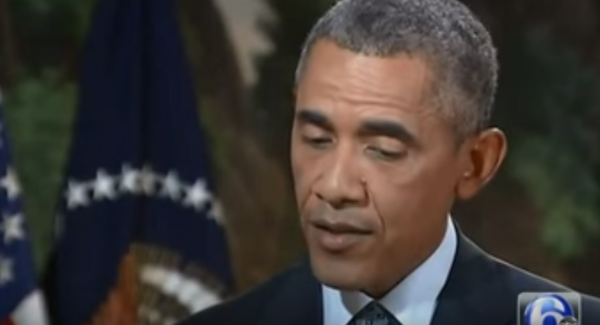 After the racist murders of the reporter and her cameraman on live broadcast, the President expressed his sympathy, blamed guns, and minimized terrorism — all in two sentences:
"It breaks my heart every time you read about or hear about these kinds of incidents, What we know," he said, "is that the number of people who die from gun-related incidents around this country dwarfs any deaths that happen through terrorism."
My husband David wrote,
"So now we're using domestic racial violence to not just bolster the case for gun control but also to diminish the threat of international terrorism? This statement is almost beyond belief — even for Obama. Look for the shooting to trigger another round of gun control proposals, none of which would have stopped this crime. As for terrorism? The hundreds of thousands of victims of jihadist violence since 2009 could not be reached for comment. Nor could the recently-gassed Kurds. Nor could the young Yazidi sex slaves. Nor could Iranian nuclear scientists. They're too busy trying to engineer the apocalypse."
Read more on the Patheos Faith and Family Channel, follow Nancy on Facebook, Twitter, and Instagram!