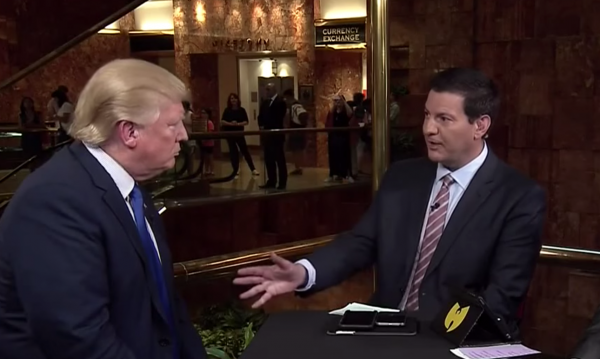 Quick — what's your favorite Bible verse? If you're like most people John 3:16 came to mind. But if that's your answer and you're a Presidential candidate, you'd be skewered for being "obvious." What IS the right answer if you're a candidate? Well, a reporter repeatedly asked Donald Trump that question on air, and it didn't go well for the reporter. David French, over at National Review, writes:
He declined to identify a favorite verse, calling it "very personal." When asked if he's an "Old Testament guy or a New Testament guy" (a biblically illiterate question if there ever was one, by the way), Trump simply says they're "equal." The clip is almost a perfect representation of a Donald Trump Rorschach test. If you hate Trump, you laugh and say, "The man doesn't know a single verse." If you love him, you laugh and say, "Look at how he brushed off that inane gotcha question."
Watch the video and see the exchange for yourself: Read more on the Patheos Faith and Family Channel, follow Nancy on Facebook, Twitter, and Instagram!