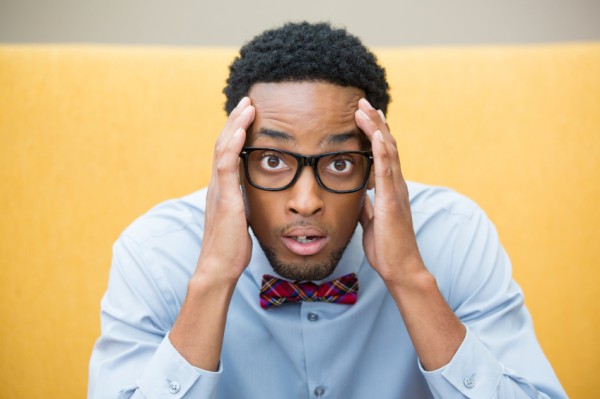 Android users thought they were downloading a porn app, but it was really a blackmail app. While delivering porn, the app secretly took photos of the users with the forward-facing camera, froze their screens with the newly taken photos, and demanded $500 for blackmail. If they didn't cough up the money, the photos of them using porn would be released to the public.
"Apps like this rely on the embarrassment factor," an intelligence security firm spokesperson said. "If you don't pay, your reputation is on the line."
Users of Ashley Madison are familiar with that feeling of sudden, unwavering shame.
Recently, the hackers leaked over 30 million users' personal information — people who joined the website specifically to have an affair. Ed Stetzer estimated that 400 pastors resigned after the information leaked.
Now, experts are saying what we've longed suspected: anonymity is never guaranteed. Ever. It's a new day, folks.
Or, is it? Constantine Campbell says it's just a foretaste of what has always been true: our sins will be revealed… and on an even bigger scale than Ashley Madison.
Here are just a couple of Biblical passages that deal with the matter:
▪ "For God will bring every deed into judgment, including every hidden thing, whether it is good or evil." (Eccl. 12:14)

▪ "There is nothing concealed that will not be disclosed, or hidden that will not be made known. What you have said in the dark will be heard in the daylight, and what you have whispered in the ear in the inner rooms will be proclaimed from the roofs." (Luke 12:2–4)
In other words, if you're not one of the guilty people who downloaded the porn app or joined Ashley Madison, don't feel too smug. Your sins – the secret ones your best friends don't know – will also be revealed. You're guilty too, and – as the Bible says – the wages of sin is death… not just a wave of public embarrassment that demands a good public relations manager.
But there's hope! Thankfully, the Bible provides an antidote to that shame:
Whoever conceals their sins does not prosper, but the one who confesses and renounces them finds mercy. (Prov. 28:13)
In other words, you have a chance to receive mercy. Step out of the shadows of sin, repent, and receive the forgiveness of God!
Read more on the Patheos Faith and Family Channel, follow Nancy on Facebook, Twitter, and Instagram!