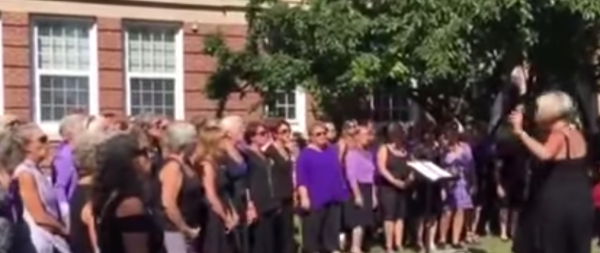 Well, this is… odd.
When Hillary Clinton had a rally in Portsmouth, New Hampshire rally Saturday, a choir performed an old Christian song called "Woke Up This Morning (With My Mind on Jesus)."
Well, sort of.  Instead of "Jesus" being on their mind, "Hillary" was apparently on their mind.
Check it out: (h/t The American Mirror)
Read more on the Patheos Faith and Family Channel, follow Nancy on Facebook, Twitter, and Instagram!