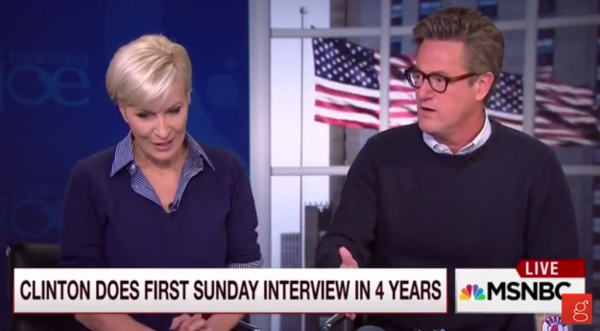 Interesting conversation on Morning Joe.  According to NRO:
It's "rich" that Hillary Clinton attacked Donald Trump on Face the Nation for failing to criticize a supporter who claimed President Obama is a Muslim when her 2008 campaign is the rumor's provenance, MSNBC's Joe Scarborough said today. 

"This started with Hillary Clinton and it was spread by the Clinton team in 2008," Scarborough said on Monday's Morning Joe. 

During the 2008 campaign, CBS's Steve Kroft asked then-senator Clinton, "You don't believe that Senator Obama's a Muslim?"

"There's nothing to base that on," Clinton replied, "as far as I know."

Clinton's previous campaign also circulated a picture of Obama wearing "Muslim garb" in Kenya.   
Watch the clip here.
Read more on the Patheos Faith and Family Channel, follow Nancy on Facebook, Twitter, and Instagram!