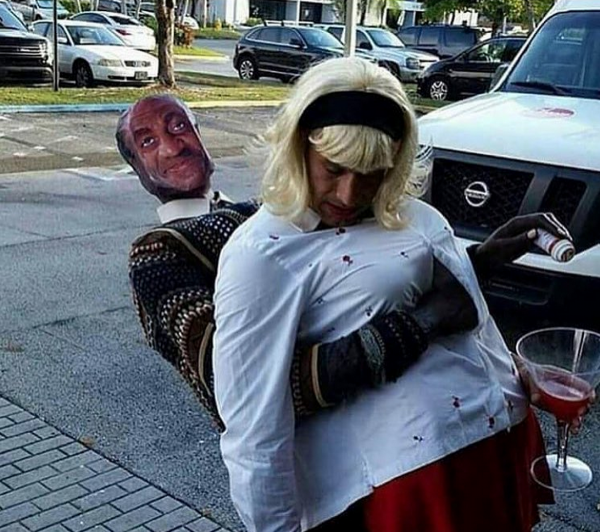 First, we had Lena Dunham dressing up like a Planned Parenthood abortionist.
Now this?
Nicki Minaj called out a Halloween photo that has making the rounds on the internet.  A man dressed up as a drugged woman, holding a glass that an inflatable Bill Cosby is putting drugs into.  Also, the inflatable Cosby is groping the "woman."
"Our generation is so desensitized," she wrote.
Ya think?
Read more on the Patheos Faith and Family Channel, follow Nancy on Facebook, Twitter, and Instagram!