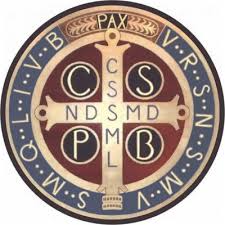 Many people ask me why I gave up my evangelical ordination and journeyed towards the Catholic church.  I struggle to answer these questions because there are multiple answers. None of them are simple
The recent Mark Driscoll controversies (Named Legion, for they are many), and the release of Pope Francis' Joy of the Gospel gives me an opportunity to hit one of the major issues that drew me to Rome.
For those of you don't know, Mark Driscoll is one of the most polarizing figures in the modern evangelical church. People like Rachel Held Evans believe that Driscoll is the Devil incarnate. She believes (with some justification) that Driscoll hates women and is an outright bully of his congregation. Indeed, proof of later statement can be found on the  many websites dedicated to help those recover from Mars Hill.
In the other corner, are the Neo-Reformed group of beer drinking, MMA watching evangelicals who consider Driscoll their icon. They believe that Pastor Mark  is a needed antidote to a male hating post modern culture where the phrase, "the mind of a fourteen year old boy" is an automatic insult. Further, they argue, Driscoll preaches the Gospel of Christ without shame to the city of Seattle, not exactly located in the Bible belt of America. He tries to be relevant, and this plays well to a group of younger evangelicals. When I was evangelical, I would have considered myself in this camp.
See what is going on here? There are two polarizing camps. The voices are divided. There is a lot of anger, hatred and division. Some compare Driscoll to a modern day Martin Luther and others to compare him to Jim Jones, the deadly cult leader.
So, which is he? Or rather, which side is right?
I'm going to propose a radical notion. Neither side is right. In fact, both sides, including Driscoll illustrate what many in Evangecalism have become:  a group of clanging symbols, giving off a lot of irritating, hate filled noise.
Contrast this noise  to Pope Francis' Joy of The Gospel, released two weeks ago. I've been reading and rereading it since I downloaded it from the Vatican website. I'm not ashamed to say, I've wept quite a few times. The love and truth of Christ oozes out every word.
Truth is boldly proclaimed in areas ranging from the need for more Bible reading to challenging the idol of unrestrained capitalism. Papa Frank lays down the blueprint for the future of the Catholic church that only the most cynical couldn't love. Instead of making me ashamed to call myself a Christian, it makes me lift my head and want to sing.
You see, that is what communication from a Christian leader should seek to do. It should be bold in truth counterbalanced by a love that no one can deny. It shouldn't make an irritating noise that makes everyone cover their ears.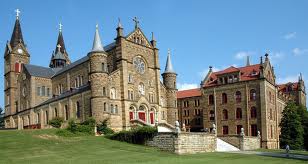 St. Paul writes in First Corinthians that, "If I speak in the tongues of mortals and of angels, but do not love, I'm a noisy gong or a clanging cymbal. And if I have prophetic powers, and understand all mysteries and all knowledge, and if I have all faith, so as to remove mountains but to not have love, I'm nothing. If I give away all my possessions and If I hand over my body so that I may boast, but do not have love, I gain nothing. Love is patient. Love is kind. Love is not envious or boastful or arrogant or rude. It does not insist on its own way. It is not irritable or resentful. It does not rejoice in wrongdoing but rejoices in the truth. It bears all things, believes all things, hopes all things, endures all things. 
Wow. What a stinging slap upside the head this is for me, for both sides in the Mark Driscoll controversy and helps us to see how Joy of the Gospel personifies this verse. Driscoll claims to see visions, have all knowledge and moves mountains. Yet, loving is never a word used to describe him, even by his most fervent fans.
Now, they will use the phrase "tough love," one I happen to believe in, but Driscoll hardly ever comes off as loving. Instead, he seems to thrive on controversy for the sake of controversy.  He uses social media to make attacks and makes half baked statements about cultural events. For example, he said that Avatar is one of the most "demonic" movies he'd ever seen. Um, okay. The movie kinda sucked, so I doubt the Prince of Darkness is getting much mileage out of it.
On the other hand, his detractors never give Driscoll any credit and avoid the terrifying fact he might be speaking some truth. I'm very concerned about the left wing of the Christian world who bash men and boys on a regular basis. I'm all for equality for women on every level. However, I don't believe this means bashing men and making them look like fools is ever a good idea. Whenever I read Emergent type blogs, I get the impression that I'm supposed to cut off my penis so I may grow in Christ.
Which brings me back to Papa Frank. Look, there is no doubt the Catholic church has many major problems. There is no denying it. I certainly don't. At the same time, there is a corrective built into the long history of the church. It constantly corrects itself and works to reform where it makes colossal mistakes. Even more important, the church has a systematic ability to repent of its past sins. This is not present in the many fractured voice of modern day evangelicalism.
The Joy of the Gospel is a vitally important step towards that correction. Indeed, it might not only be the corrective needed not just for the Catholic church, but it might just might teach the modern evangelical church a thing or two. It challenged me to work on becoming a symphany of beauty for Christ, rather than an annoying noise.