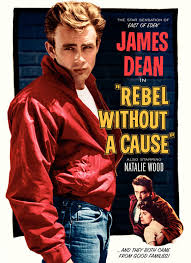 I'm beyond excited because I'm going to my first Comic Con in Salt Lake City on September 4-6. It's the largest per captia in the nation, and ranked in the top four cons in attendance. There is a major international buzz developing over this event.
I'm going as official Press for the event, as well as hanging out with the ladies at Teen Author Boot Camp at their booth. Word is, I might have book marks with the cover of Revolution of the Wolf and Ghost Bear there. Maybe. Possibly.
We here at The Rogue hope to have interviews, news and other things leading up to the Con. Stay tuned.
So, today, Salt Lake City Comic Con announced not only the initial line up, but also put tickets up for sale.
Ticket Information: Ticket pricing has been enhanced and will start at a lower price as a bonus for early supporters. For example, ticket prices for a 3-day Multipass will start at $30.00 and will increase between now and the event with a final price of $60 if purchased during the event.
First Round of Guests:
Bruce Campbell is a cult film actor best known for his role as Ash Williams in Sam Raimi's hit series the Evil Dead. He has also starred in movies such as Crimewave, Escape from L.A. and Sundown: The Vampire in Retreat and TV shows such asHercules: The Legendary Journeys, Xena: Warrior Princess and most recently Burn Notice.
Cary Elwes is an English-American actor and voice actor best known for his role as Westley in The Princess Bride. He was also in Bram Stoker's Dracula, Robin Hood: Men in tights, Saw and Saw 3D: The Final Chapter, Days of Thunder,Twister and Liar, Liar. He's also been in a number of TV shows including Seinfeld,The X-Files and Psych.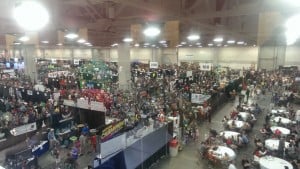 Ernie Hudson is best known as Winston Zeddemore in the Ghostbusters film series as Sergeant Albrechtwell as main roles in the cult classic The Crow and most recently as Warden Leo Glynn in HBO's Oz. He has also appeared in a number of TV series, many other shows including Desperate Housewives, Torchwood, Dukes of Hazzard, A-Team and The Hand That Rocked the Cradle.
Sam Witwer began his career in SyFy's Battlestar Galactica as Lt. Crashdown. He also played Davis Bloom/ Doomsday in CW's Smallville, was StarKiller in LucasArts' video game Star Wars: The Force Unleashed (Parts One and Two). He most recently starred in the SyFy series, Being Human.
John Barrowman is an actor, singer and dancer best known for his role in Doctor Who as the recurring guest character Captain Jack Harkness. The character Jack became so popular he was given his own show, Torchwood, a Doctor Who spin-off. He has also starred in American TV shows including Desperate Housewives andArrow Barrowman has been successful as a presenter, a dancer and in theatre and was voted Stonewall's Entertainer of the Year in 2006.
Christopher Lloyd is best known for his role as Emmett "Doc" Brown in the Back to the Future trilogy, Uncle Fester in The Addams Family, and its sequel Addams Family Values, and Judge Doom in who Framed Roger Rabbit. He first hit the scene in the 1980's TV series Taxi as Jim Ignatowski.
Along with all those cool guests, here are some other things at the Con.
Expanded Kid Con. Kid Con was hugely popular and this Con will include even more activities and features for children.
More Cosplay. There will be more Cosplay components for those that participate and those that are spectators. There will be new events that will be featured for the first time anywhere in the world at Salt Lake Comic Con.
New Guest Lineup. The past two successes with huge turnouts puts Salt Lake Comic Con in the unique position of bringing in even a stronger lineup than ever before.
Salt Lake Comic Con Film Festival. The film festival will offer expanded genres with a wider array of films, specifically independent films as well as more local Utah films all shown from a state-of-the-art movie theater.
Super Comic Creator lineup. Top tier comic creators will put Salt Lake Comic Con in the same league as San Diego and New York. Over 50% of Artist Alley is sold out and current comic artists are some of the best in the world.
Loyalty pricing and fixed VIP pricing: Special pricing for VIP's from last years Salt Lake Comic Con and FanX.

Expanded Entertainment. Better entertainment options including Video Games Live Night with the Utah Symphony: The Utah Symphony will perform along with exclusive video footage and music arrangements, synchronized lighting, solo performers, electronic percussionists, live action and unique interactive segments to create an explosive entertainment experience. (Some Events Purchased Separately)
Can't wait.