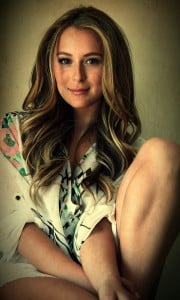 (As regular readers of The Rogue know, we have an interest (some say warped) in the deluge of so-called Christian movies hitting the market. Most of them are bad, few are good and some just recycle the same old evangelical crap.
However, when The Remaining came across my email, I couldn't pass it up. How does a post rapture/sort of found footage/monster movie/zombie thriller grab you?
Yeah, I thought so.
We had two phone interviews with Alexa Vega and the director Casey La Scala to get their thoughts on the film. Alexa will be first up and Casey next week)
For those of you who think Alexa Vega looks familiar, you're probably a fan of the Spy Kids movies. However, she's also a hard working actress who also is in Frank Miller's Sin City: A Dame to Die For. I was interested in getting her thoughts on being a Christian in Hollywood and why she chose to do The Remaining.
Vega told me that she wanted to work on a film that was honest, real and raw about faith. As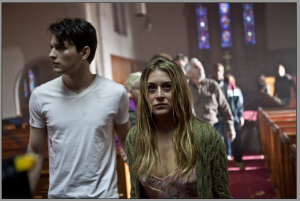 someone who confesses Christ, she said that, "I just wanted to do a film where I could talk about my faith and be honest at the same time. Plus, I just fell in love with the script and Casey's work."
At the same time, Vega asserts she didn't want to make a bad film. "Some Christian movies are poorly acted, poorly done and don't come across as very honest. I was impressed how everyone from Casey on down wanted to make a scary movie first and a film about faith second. We wanted a quality film."
I asked Vega why she thinks there is such a huge interest in Hollywood in faith based films. She laughed and said, "They're making money. Pure and Simple. That's what really drives this town. Most Christians think that Hollywood people are anti-faith. Some are, but the reality is, if you make money, you can make films."
When I asked her about what she wanted to show in Skylar, her character in the film, Vega said, "I wanted to show someone who was real and struggled with her faith. That is, I wanted everyone to relate to her on as many levels as possible as they are going through this horrific event. She believes, but she doesn't really practice her faith. She's a part time believer faced with the hard core reality of her faith."
Finally, when I asked her hopes for the film, she said, "I think this film can work on a number different levels. They can go in for a great scare and fun ride. However, there deep ides about Faith, Redemption, Jesus and God's judgment running not far from the surface".