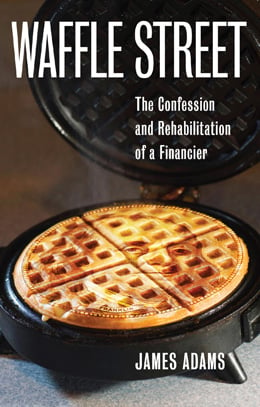 From Wall Street to Waffle Street…a true story.
Recently, I had the opportunity of working on the movie set of Waffle Street. The movie is based on the book by James Adams and stars Danny Glover, James Lafferty and Julie Ganzalo. Being a part of the crew, I had a great time meeting the actors and even getting into a couple scenes in the movie wearing my Teen Author Boot Camp t-shirt.
What I enjoyed most was meeting the author, James Adams. Everyone calls him Jimmy. We talked about his book, boxing, economics and what he learned from his true-life riches to rags story. Not only is the guy super nice and down to earth, he's also a hunky genius. He told me about himself and agreed to an interview.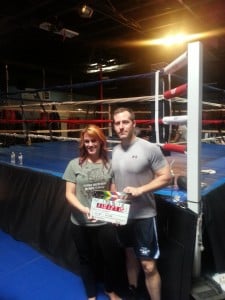 Who is James Adams, anyway?
I originally hail from Mechanicsburg, Pennsylvania, and graduated from Harrisburg Academy. I entered Wake Forest University intent on pursuing a degree in history, which had been my favorite subject in high school. During my second semester, I took a macroeconomics course and was absolutely intrigued.  That interest, in turn, yielded to a fascination with investing and finance—I majored in the latter.  After college, I invested money for two publicly-traded life insurance companies as I completed the Chartered Financial Analyst (CFA) program.  I acquired an MBA from the University of North Carolina- Chapel Hill, and went on to serve as a product manager for a large money management firm.  In that capacity, I spent much of 2007 and virtually all of 2008 assuaging client concerns as the mortgage meltdown unfolded into the Global Financial Crisis.  Several years after my foray into foodservice—which provided the material for Waffle Street—I found my way back into the investing world as a senior analyst for a trust company.
Your book seems to be an unusual blend of an autobiography and an economics textbook. What led you to writing it?
After my layoff in early 2009, I was in desperate need of a break from financial services, whose corridors had become genuinely harrowing.  I tried repeatedly to get a job with McDonald's, to no avail.  Fortunately, however, I was able to secure employment on the weekend graveyard shift at a 24-hour diner.  That experience provided a tremendous amount of comic vignettes and economic insights, both of which found their way into the pages of my memoir.  It drives me a bit crazy when people refer to Waffle Street as a "novel," precisely because I reported everything exactly as it transpired.  (Would that I was that creative, because then I might be able to make a half-decent career out of writing fiction.)
You mentioned that you learned some gems of wisdom from an unlikely source–talk about that.
I think it's fair to say that most bankers view the world of economics a bit differently than do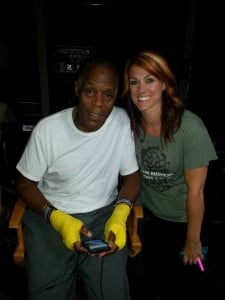 folks who grow crops or prepare food for a living. Regrettably, I hadn't contemplated that difference of perspectives very much until I had spent several months in the restaurant. Working directly with food, rather than exclusively with numbers in the ether, gives you an extremely visceral appreciation for the "there's no such thing as a free lunch" principle.
Too often, white-collar financial service workers forget that any given good or service can only be obtained by 1) producing it yourself or 2) by creating something of value which can be exchanged for it. Instead, we're prone to think the major impediments to our individual and collective prosperity can be readily removed by tweaking interest rates, the tax code, or deficit spending.
My restaurant co-workers, in contrast, were under no such delusions. With the exception of the manager, I was the only person working third shift who hadn't spent considerable time in a state or federal correctional facility. Most of them were extremely grateful for the opportunity to perform honest work at a market wage, and took a very proactive, customer-service-oriented approach to their financial lives after parole. Generally speaking, they were great examples to me. In the book, I use a number of my interactions with them as commonsense illustrations of economic principles. I really intended the narrative to be wholly humorous self-deprecation, but I had so many financial epiphanies on the job that I couldn't help but share them with my readers.
What does "True capitalism" mean to you?
I like to consider the entire book as an alternately lighthearted and serious treatise on true capitalism. But I think my nine "Articles of Economic Faith" at the end are a nice summary, specifically Articles Three and Four: #3 – Capitalism operates on principles of freedom and mutual edification for producers, consumers, capital, and labor alike. Ergo, it is a fundamentally moral system of production arrangements. #4 – The primary responsibility of governments is to ensure the protection of private property for all citizens.
Chapter two differentiates between self-interested and selfish behaviors.  While self-interested behavior benefits all parties in a free exchange, selfish behavior does not.  Rather, selfish behavior is personal aggrandizement at the expense of other persons.  Economically speaking, selfishness is always a zero sum game, rather than an exercise in mutual edification.  True capitalism is self-interested; false capitalism is selfish in nature.
Ironically, many—if not most—self-proclaimed "capitalists" are unaware that their intellectual forefather, Adam Smith, published a treatise on morality a full seventeen years before publishing his famous Wealth of Nations. His economic views are, in many ways, a corollary to his moral ones.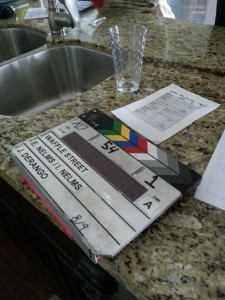 How did your story make the journey from book to film?
From my vantage point, it was just a stroke of incredible luck. One of my publisher's other authors, Autumn McAlpin, also happened to have considerable experience as a screenwriting editor. My publisher recommended the book to her as a potential screen adaptation, and she embraced it wholeheartedly.
Shortly after completing the first version of the adaptation in September 2010, Autumn and I attended a screenwriters' conference in Beverly Hills in search of a producer. Through a chain of personal connections, Autumn eventually found one two years later—John J. Kelly. John has served as an executive producer and unit production manager on a number of blockbuster films, notably: Divergent, 127 Hours, Into the Wild, and Abraham Lincoln: Vampire Hunter.
After assembling our producer team of John, Brad Johnson, and Autumn in late 2012, we explored a variety of potential studio and independent routes for the project. After several fits and starts, we decided on an independent path in late 2013.
Things really began falling into place earlier this year when we secured Ian Nelms and Eshom Nelms to direct the project, with Ronnie Yeskel as our casting director. After the directors made a number of script revisions, we began securing shooting locations and attaching talent. If the raw footage I've seen is any indication, it's going to be a great film. The acting, direction, and production quality are categorically superb.
Do you have future plans as a writer? If so, what would you be interested in writing?
If nothing else, writing Waffle Street disabused me of any delusions I had been harboring about how long it takes for me to produce three-hundred pages of quality prose—to say nothing of the time required to gather the material in the first place. I'll continue to write my lengthy annual Christmas letter for friends and family, but I can't see doing any book-length projects in the foreseeable future. I'm sure I'll write a number of guest blogs concurrent with the movie tie-in edition of Waffle Street, though.
If the movie does well, I may parlay any credibility it affords me into writing a screenplay set in antebellum Kansas. That setting provides an extremely rich milieu for an action/drama story. At this point, however, I'm just doing my initial research. Long term, I'd also like to pen a finance/economics text for high school students—it's desperately needed.
Where can people find your book?
The paperback of Waffle Street is on the shelves of several Barnes & Noble outlets, though the inventory varies with each location. We're planning a movie tie-in version of the paperback for release sometime next year, which I expect will have pretty broad retail distribution. In the interim, we've got plenty of available stock on Amazon.com. Electronic editions are also available for Kindle, Nook, and iBook readers.
My publisher, Sourced Media Books, just gave wafflestreetbook.com a massive facelift.  Be sure to check it out.