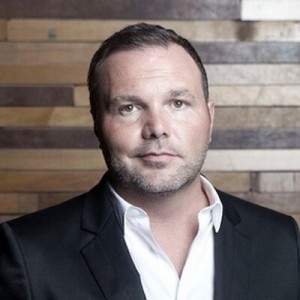 Mark Driscoll, head pastor of Mars Hill Church in Seattle, has been no stranger to the controversial spotlight throughout his pastoral career. But opinions by people simply being annoyed or offended at his style and tone have taken a sharp and serious turn over the past year as some major accusations have come to light.  A few weeks ago, the Acts 29 church network removed Driscoll (the co-founder) from the network, citing "ungodly and disqualifying behavior." Additionally, just a few days ago, twenty-one of Driscoll's former pastoral colleagues brought formal charges against him with the goal of "disqualification from the pastoral office." Of course, accusations against Driscoll aren't a new thing. In early 2012, the Mars Hill Refuge blog was started by former members as "a safe haven for those who have been wounded by their experience with Mars Hill Church."
Yesterday, Driscoll announced to the Mars Hill congregation that he would be stepping down from his role as head pastor for a period of at least six weeks. During that time, he says he will be submitting to an investigation into the accusations brought against him and will not be doing any preaching or publishing any new books for the foreseeable future as he seeks to "focus on deep work in [his] soul in the areas of processing, healing, and growing."
His announcement yesterday has, naturally, been met with reactions on opposite ends of the spectrum. Some believe his tearful, apologetic statements to be genuine repentance, whereas others believe his emotional pauses in speech were little more than a publicity stunt, and that a six-week break is simply a politically-motivated, self-imposed slap on the wrist. These wide-ranging opinions will most likely continue to rage on about the man regardless of the outcome of the investigation and whether or not he returns to head pastorship of Mars Hill.
Personally, I feel sad. Not because I love or despise Mark Driscoll (though, in full disclosure, I'm not much of a fan), but sad because this is happening at all. As a follower of Jesus, it really hurts to see a church leader of his magnitude disgraced. However, corrupt leaders exist in every corner of humanity and if he is truly guilty of the accusations brought against him, then he certainly deserves the consequences of his actions. But nonetheless, its disheartening. I truly hope his apologies are sincere and that his repentance is authentic. And most importantly, I hope and pray that the victims of the alleged abuse find comfort and healing. I am thankful, as well, that God's glory and salvation in Christ aren't dependent on broken screw-ups like Mark Driscoll (or like myself), but rather exist in spite of our countless faults.
Mark Driscoll: heartfelt repentance or good acting? Only time will tell.
Please share your thoughts and opinions below. Be passionate but constructive. No unnecessary name-calling or abusive language. And if you're a current or former Mars Hill member, I'd especially love to hear your thoughts.
Full video of Mark Driscoll's announcement on August 24, 2014:
http://youtu.be/MeZzy7Za0GA
Alan Atchison is a Contributing Writer to The Rogue. He is a Senior Publications Editor at the Center for the Advanced Study of India (University of Pennsylvania), where he also earned a Masters of Liberal Arts in Creative Writing. He lives in Philadelphia, PA with his wife and two daughters. Follow him on Twitter and Instagram.