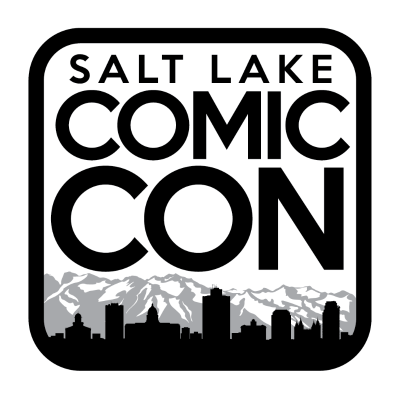 I woke up this morning to an amazing email from Salt Lake City Comic Con. My publishing company (Open Road Media) submitted my name for panel discussions as they ramp up their marketing for 3 Gates of the Dead, and the sequel, Dark Bride (March 2015).  According to the email, they had over five hundred panel  submissions and hundreds of willing participants.
Salt Lake City Comic Con has exploded on the scene as a major player in the geek world. This is pretty amazing when you realize this is only the second year.  In fact, San Diego Comic Con felt so threatened that they slapped the folks in Salt Lake with a "cease and desist" order. This move smelled like an aging "older brother" trying to keep his "younger brother" from doing anything worthwhile. It goes against the collegial geek spirit and reeks of Hollywood corporate bullying.
Still, many people feel that Salt Lake is a fast rising star with the cast of the hit series Arrow lined up, Simon Helberg (Howard from the mega hit The Big Bang Theory), Weta Workshop and major sponsors from across the media world.
As someone who just had his first book published, I'm not exactly Stephen King. Still, I was accepted into the Horror Writer's Association just a few weeks ago, and my second book, Dark Bride, is being edited by the Sci-Fi Fantasy legend, Betsy Mitchell.  So, I thought I might have a shot at one or two panels.
Imagine my surprise when I saw that the folks at the SECOND largest Con in the country named me to not one, but FIVE panels.
Which ones? Here is the list and my comments on each.
Thursday September 4, 7:00 pm 7:50 pm The Appeal of Fear Room 255F ::
This is going to be interesting one, as we will be discussing what makes people afraid and why they love it. This one is a natural fit.
Friday September 5, 12:00 pm 12:50 pm Re- Imagining Super Heroes Room 255B ::
Honestly, I didn't expect to get named to this panel, as it's going to be a huge discussion. Still, my upcoming Young Adult, Revolution of the Wolf (True North Publishing) is basically a reimagined Super Hero story. Guess I made a great case to be included on this panel.
Friday September 5, 6:00 pm 6:50 pm Horror and Religion Room 151G ::
This is the panel I suggested to the Comic Con folks and I'm not surprised the named me to it. It was the one I expected.
Friday September 5, 7:00 pm 7:50 pm Stephen King Room 251A ::
Again, another dream pick. I figured there was no way I was getting in on this panel. I was wrong. I'll be discussing the work of my literary master. Excited.
Saturday September 6, 7:00 pm 7:50 pm Demonology – Are Demons Real? Room 355D ::
This is the panel that could go either way. It could be really crowded or no one could show up. I'm really excited about it and I think the discussion will be great. We shall see.
Next Monday, I'm going to start non-stop Comic Con coverage, including our onsite plans. Stay Tuned.
Excuse me while I go geek out this morning…..