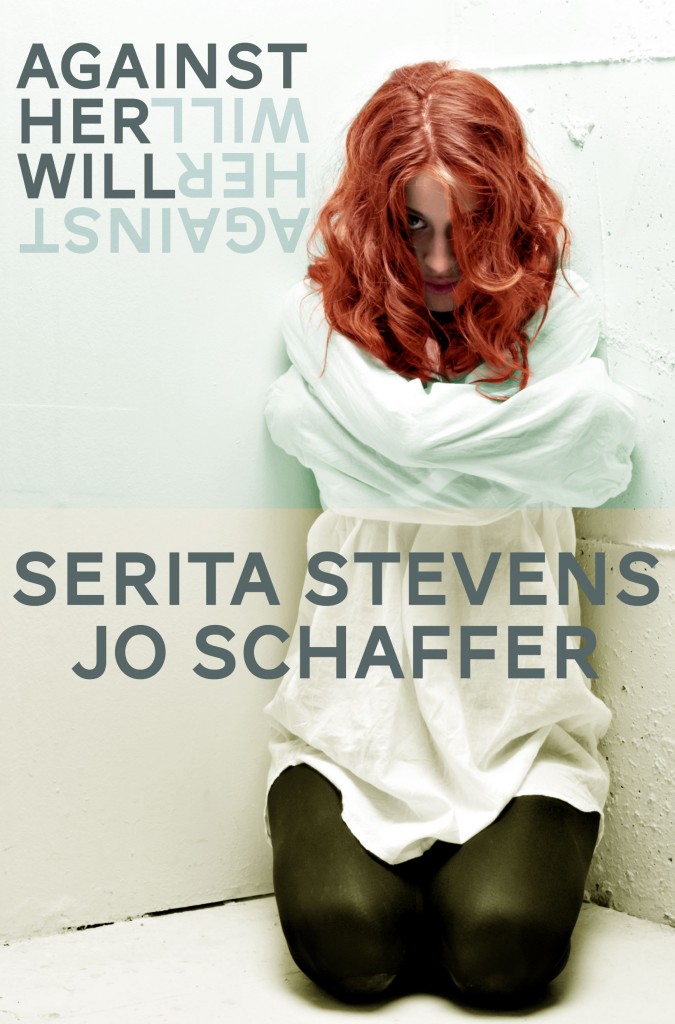 My writing adventure on both sides of the fence continues. As I write and rewrite my own projects and read/review my clients' manuscripts, I'm amazed at how the time flies by. I stare at the screen until my rear end hurts and then realize I haven't gotten up to pace in a couple of hours. Are my eyes about to fall out? Maybe. The days go on and on this way. Paddling around in a sea of words, immersed in imaginary worlds. Work, work, work. Luckily, I have a passion for it—even if it can be rather intense at times. It's exactly what I want to be doing.
And then after forever and yet all of a sudden I'm staring at the cover of a book with my own name on it. My most recent project has been to co-author a realistic YA called Against Her Will with Serita Stevens. The story takes place in a psych ward for teens and is based on some real things my co-author observed while working as a nurse for many years. The book releases in Spring of 2015!
Speaking of wills, each of us decides what we will and won't do. As an agent I will read for countless hours if I believe in the writer. I will give my honest opinion about what I read, and I will dedicate my time and energy into getting a project ready for submission. But there are few things I've decided I won't do. I won't rewrite or line edit for a client and I won't submit anything I don't have faith in.
And more and more I'm having to say, as nicely as possible to people: I won't read the manuscript of your brother-friend-sister-neighbor-uncle-other random relative-guy from church-or lady from work—just because you know them and also happen to know me or you think their book is awesome. Not that I don't want to help and not that I think I'm too cool. It's because I owe my time to my clients and to my books first and there is only enough time to go around.
You wouldn't say to a chef, "Hey, I know a guy who loves food and is really hungry. Do you have time to donate the ingredients and cook him a four course meal?" And you probably wouldn't dream of saying to a gynecologist, "I know someone with a vagina…would you mind taking a look?"
Right?
The best way you can help that person you know who's written a book is to tell them to keep on writing. Read their book and give them feedback. Tell them to research how to write a presentable query and then encourage them to query agents that are looking for what they write. If that's me, tell them to submit a query properly via the GH Literary website. If they want to mention that they chose me because they know you, they can. But the work will speak for itself. It's either what I'm looking for or it isn't, but I will give them honest feedback and encouragement. And if I pass, then they need to keep querying and get turned down a couple dozen more times. You get to be their cheerleader. And that's important! Writers need validation.
It's my experience that the ones who are determined will reach their goals. The roadblocks and the rejections are all a part of their journey. So don't worry about your writer friend. Where there is a will—there is a way.