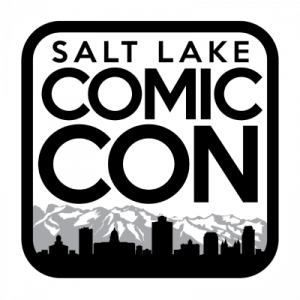 Tomorrow is Salt Lake City Comic Con! The madness begins.
My day will start off at 11:00 P.M with the press conference at the Salt Palace Convention Center.
What will this look like? From the official press release….
The press conference is a chance for Dan Farr, the Show Producer and founder and Bryan Brandenburg, the Chief Marketing Officer and co-founder, to give updates and answer questions from the media about Salt Lake Comic Con. Farr and Brandenburg will be joined by a variety of cosplay groups, first responders and celebrities. Their comments will be brief.  Salt Lake Comic Con celebrities who agree to attend will be available to the media for a chance to interview them.  The press conference is similar to Super Bowl media day where tables will be set up for the celebrities to sit at and the media can come around and interview them."
So, yeah, my comic con experience is going to start with a bang….