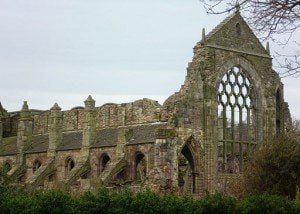 More on the plight of mainline liberal Protestantism. . . .
Evangelical scholar Ed Stetzer calculates that at the current rate of decline, mainline liberal Protestant churches will cease to exist in 23 years.
He crunches the numbers and suggests the reasons.  For example, "Over the past few decades, some mainline Protestants have abandoned central doctrines that were deemed 'offensive' to the surrounding culture," but that strategy doesn't work.
Wait a minute:  Isn't that the sort of thing that we have been hearing from the evangelical church growth movement?
Stetzer doesn't really believe that these churches will cease to exist and he laments their decline.  But would it be good if they cease to exist, or is a liberal church better than nothing?  Is there a point to institutional religion without the religion?  Doesn't that leave just an institution–with all its trappings of bureaucracy, self-protection, and regulation–without a purpose?
I would say that the rumors of the death of mainline churches may be greatly exaggerated.  There still have their Christian pastors, theologians, congregations, and members. But their future may be in their becoming more conservative.  This may be happening.  The Methodists, for example, have embraced the pro-life cause and show some skepticism about the gay agenda, though the church is still torn over those issues.  Conservatives in those denominations often struggle over they should stay and fight–until they are thrown out–or leave, thereby abandoning their church to the liberals.  And it is theoretically possible that some of today's secularists might start attending the increasingly secularist church bodies.

From Ed Stetzer, 
If it doesn't stem its decline, mainline Protestantism has just 23 Easters left – The Washington Post:
Christians recently celebrated Easter, a Sunday where many churches are robust and full. But, if current trends continue, mainline Protestantism has about 23 Easters left.

The news of mainline Protestantism's decline is hardly new. Yet the trend lines are showing a trajectory toward zero in both those who attend a mainline church regularly and those who identify with a mainline denomination 23 years from now.

While the sky isn't falling, the floor is dropping out.

The trajectory, which has been a discussion among researchers for years, is partly related to demographics. Mainline Protestants, which has been the tradition of several U.S. presidents, aren't "multiplying" with children as rapidly as evangelicals or others of differing faiths. And geography matters. Places where Protestants live are now in socio-economic decline, and parts of the country like the Sun Belt are become more evangelical with every passing winter. . . .

Over the past few decades, some mainline Protestants have abandoned central doctrines that were deemed "offensive" to the surrounding culture: Jesus literally died for our sins and rose from the dead, the view of the authority of the Bible, the need for personal conversion and more.

Some of mainline Protestants leaders rejected or minimized these beliefs — beliefs that made the "protest" in Protestantism 500 years ago — as an invitation for more people to join a more culturally relevant and socially acceptable church. But if the mainline Protestant expression isn't different enough from mainstream culture, people turn to other answers.
Photograph of the ruins of Holyrood Abbey, Edinburgh, by Kim Traynor (Own work) [CC BY-SA 3.0 (http://creativecommons.org/licenses/by-sa/3.0)], via Wikimedia Commons