Do you ever stop to consider how many blankets you have in your home? What kind of stockpile do you have stored up in case the heating goes out for two weeks during a severe winter storm?
It's no stretch to guess you have at least one blanket for each person in your family. If you're like most of us, you probably have light summer blankets in addition to heavier, winter quilts. There might even be some cozy throws on your sofa and the recliner, and the afghan your grandmother made for you. Don't forget to count the extra blankets in the guestroom, the ones in the cars, and the picnic blanket in the garage. And what about the sleeping bags you keep with your camping gear?
With all the warm clothes and blankets you can find in your home, you and your family could probably survive a long winter emergency in an unheated home.
But how would you fare if your home was only a makeshift hut, your family had hardly any winter clothing or blankets, and you could barely feed them with your meager earnings as a day laborer, beggar or scavenger?
This is the cruel reality for tens of thousands of the poorest people who live in the cold regions of Asia. Hetaksh, his wife and three little daughters, were among them.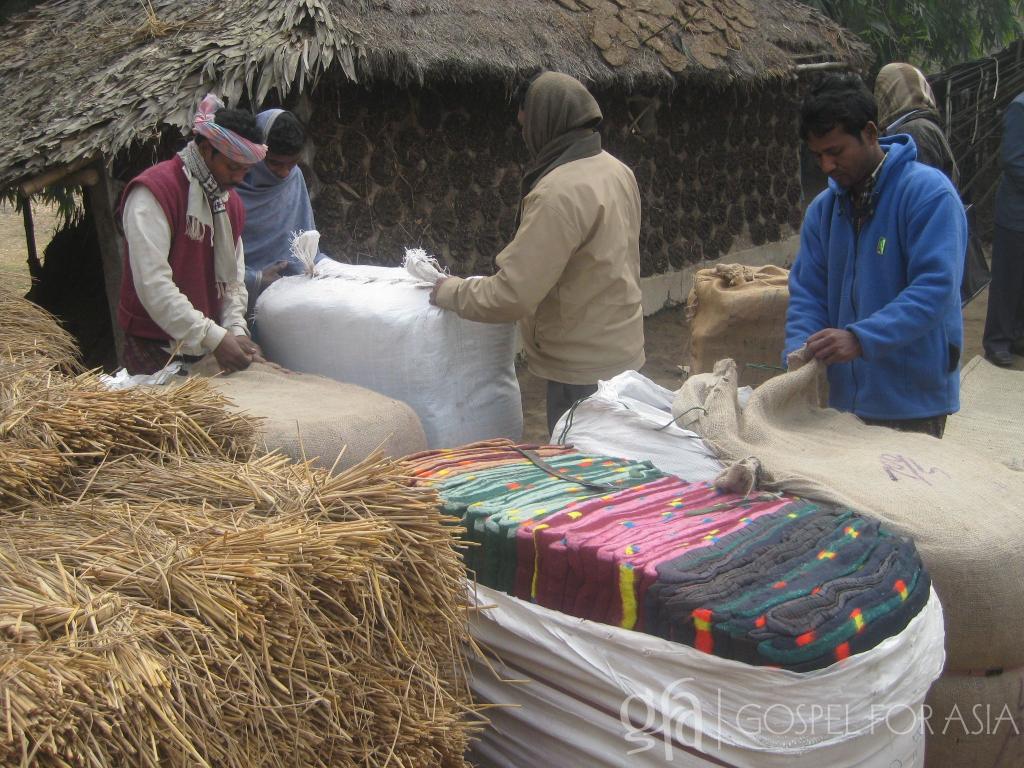 Despite Hetaksh's efforts, he and his wife couldn't afford anything besides a meager meal and basic education for their children. Even simple tasks like buying a new outfit for a growing child was a serious financial challenge.
Winter would only bring even more suffering for this dear family, as it still does for thousands of others who have little to nothing to protect them from the freezing temperatures and icy winds.
But for Hetaksh, the story doesn't end there—something wonderful happened.
Life Changes at a Prayer Meeting

It all began when someone Hetaksh knew invited him to a prayer meeting. Hetaksh learned things about Jesus he had never understood before. At the end of the meeting, Hetaksh talked to the Gospel for Asia-supported pastor who led the meeting. He told Pastor Mrithun about the economic struggles he was facing and asked him to pray for his family.
And this is how miracles happen. Most of the reports you read in our reports from the field website, in Gospel for Asia World magazine or anywhere else that have testimonies of lives changed share a common thread: prayer.
Jesus said this in Matthew 7:7–8: "Ask, and it will be given to you; seek, and you will find; knock, and it will be opened to you. For everyone who asks receives, and he who seeks finds, and to him who knocks it will be opened."
It is through prayer that God gently stoops down to change the course of human affairs, something we have seen Him do again and again over the years. If people don't pray, lives won't change. (By the way, if you want to learn more about prayer, check out this booklet by Dr. KP Yohannan.)
The gifts our field partners give are answers to prayer and are given with prayer. Just as families in the West and around the world pray about what items to give through GFA's Christmas Gift Catalog every year, our partners in Asia pray about whom to give them to.
And that is why the gift of a blanket can be so much more than a few yards of warm fabric—it can play a part in changing eternities, as it did for Hetaksh's family.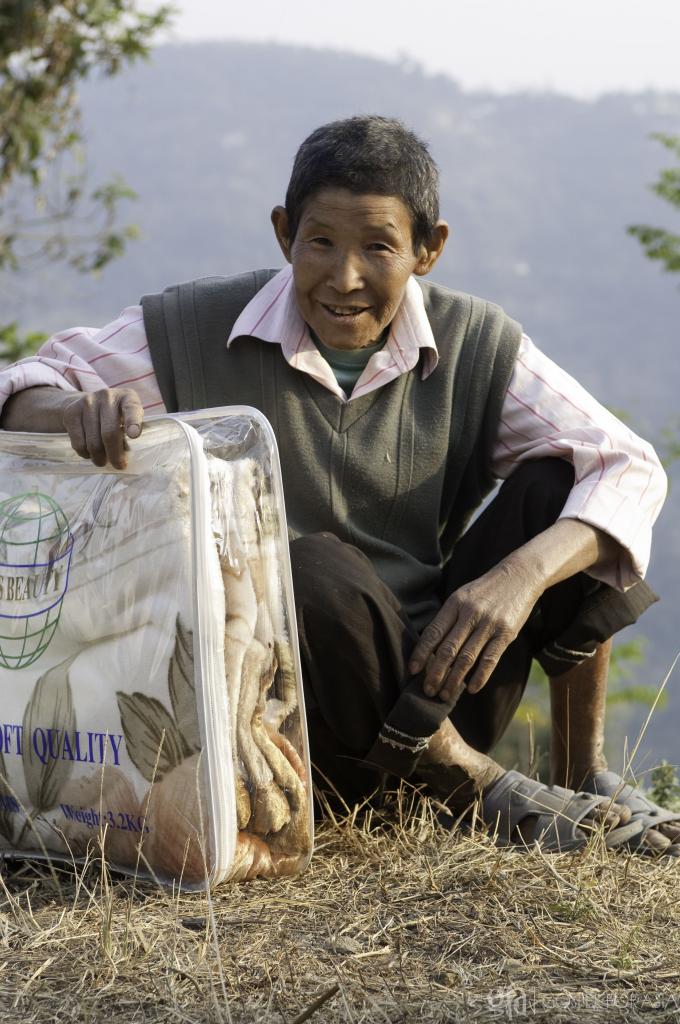 A Blanket Surprise

To Hetaksh's surprise, God answered his prayer for financial breakthrough in a very practical way—and just before winter started, too: He and his family received a thick, warm blanket!
This blanket came as a gift through Pastor Mrithun's church during a blanket distribution to the poor—a distribution sponsored by our dear Gospel for Asia friends around the world. The blanket was big enough to keep the whole family warm at night, night after night, throughout the entire cold season.
This visible sign of God's love and care greatly encouraged Hetaksh. No doubt the Lord will continue to care for this precious family and make them a powerful witness to others.
Urged to Give

Every winter, our partners in Asia feel the urgency of those around them, and we do, too. They pray for means and opportunity to distribute thousands of blankets and articles of winter clothing among those who lack adequate shelter and clothing to survive the freezing cold temperatures. They know that one blanket, like the one Hetaksh received, can make the difference between life and death for a family, especially for small children and the elderly.
It's crazy to realize what a blanket can do. They are so small, but they work. For those who don't have extra blankets for every family member, like we may, one blanket can mean a whole lot.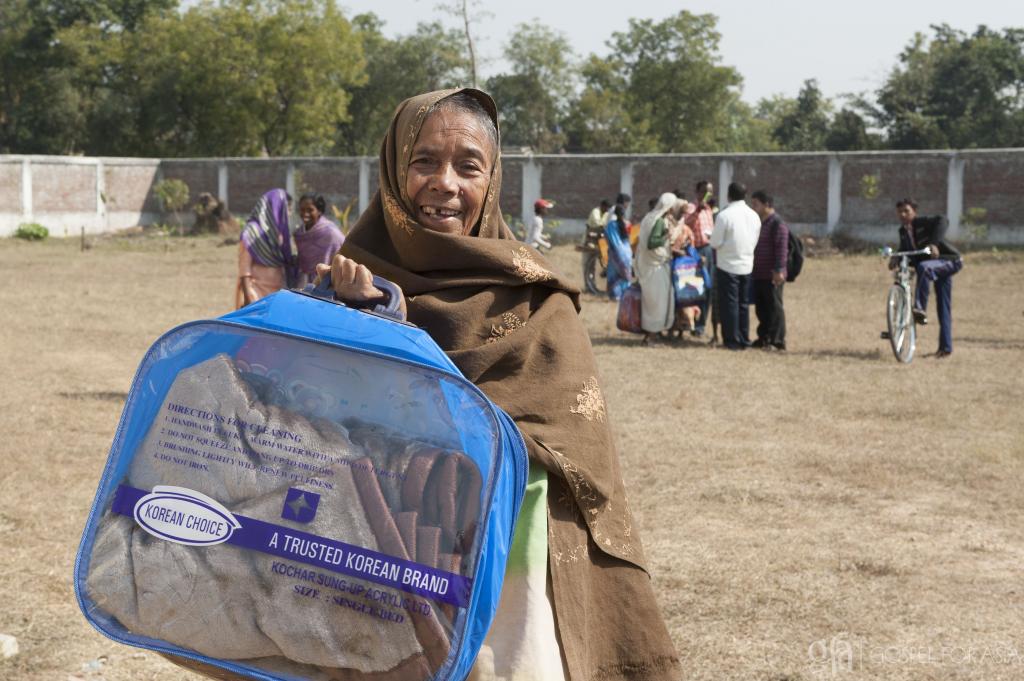 As we join with Gospel for Asia friends around the world to extend warmth to those in need, we know we are making a difference—often an eternal one. And that knowledge helps us keep pressing on when we face difficulties of our own.
We know the poor and needy have no means to pay any of us back for our kindness. They probably don't even know we exist. We just pray that they, like Hetaksh, will desire to know Jesus cares for them through our lives, efforts and prayers. That way, someday, we will all be able to worship our Jesus together with them around the throne.
=====
Click here, to read more blogs on Patheos from Gospel for Asia.
Go here to know more about Gospel for Asia: GFA.net | GFA Wiki | GFA Flickr