Gospel for Asia (GFA World), Wills Point, Texas – Discussing the challenge to change minds on open defecation in Asia.
"And let us not grow weary of doing good, for in due season we will reap, if we do not give up." —Galatians 6:9
If all your friends are doing it, would you jump off a cliff? That sounds like something your mom might have said. But what if the cliff is really just a big rock on a bank, and there's a beautiful, clear swimming hole down below?
Perspective changes everything, doesn't it?
Peer pressure can sometimes be great. In parts of Asia where open defecation is still widely practiced, tradition says that's how things are done. But times are changing. Education is spreading. Nudges from the community to break with tradition and use a latrine can save lives.
It takes a village to change a mind, and that's happening throughout rural Asia right now.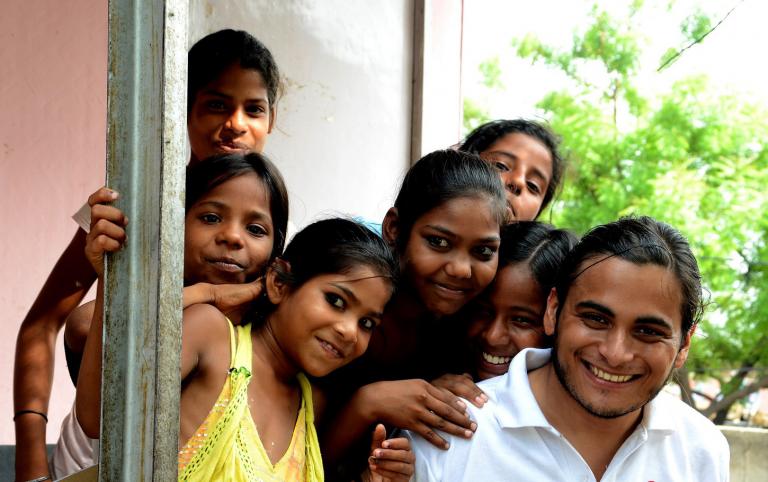 Proactive Communities Make Open Defecation Less Socially Acceptable
In the hours after dusk and before dawn, a ritual as old as time happens in rural villages throughout Asia. With small containers of water known as dabbas for washing, people set out to find a secluded place and tend to nature's call.
That's the signal for villagers to leap into action. It might be rude, and it might be embarrassing. But the way they see it, it's effective and that's all that matters.
According to The Guardian, men, women and even children are getting involved with the community-led total sanitation effort. When they spot people carrying a dabba, they know where they're headed, and it's not to use a sanitary latrine. These villagers whistle, shout and overturn water containers, all in an effort to meet an ambitious goal: total sanitation by autumn of next year.
October 2, 2019 is the 150th anniversary of the birth of Mahatma Gandhi, who famously championed sanitation and cleaning up polluted waterways.
Yet, not everyone believes that open defecation is bad, even though government-run campaigns have sought to educate the public about the link between water pollution, disease and this age-old practice. But community groups such as the Dabba Dol Gang are committed to stopping open defecation and changing people's minds, even if they must resort to catching people in the act or nearly so.
Community-Led Total Sanitation Change is Beginning to Work
It takes a village to change a mind. But the target audience isn't one; it's hundreds of millions. That's a mighty ambitious effort.
According to the World Health Organization (WHO), 63 percent of the world's population use a latrine or "other improved sanitation facilities." Only 15 percent of people around the world practice open defecation. The problem is, that number is still more than 1 billion.
With more than $1 billion in grant funding, not to mention missions such as GFA working hard to support people in the field, latrines are being built. Unfortunately, many of them stand vacant and unused. And that circles back to mindset.
If a community doesn't know why sanitation is important, if it hasn't been shown a cleaner way, and if it hasn't seen their babies grow stronger and healthier instead of dying before they begin their formal education, it might very well view latrines as strange.
Unfortunately, that's what tends to happen. Latrines are considered unclean by many. Tending to one could damage a person's community standing permanently. In the past, only people in the lowest caste would ever maintain a latrine.
But Community-Led Sanitation, a component of the Swachh Bharat Mission (SBM), is part of that village seeking to change the minds of many. High-level assistance, such as program funding, may come from a central government, says World Bank. At the local level, the message gets tighter and more fine-tuned for the intended audience. What resonates in one village might not resonate in another. That's why community involvement is so important.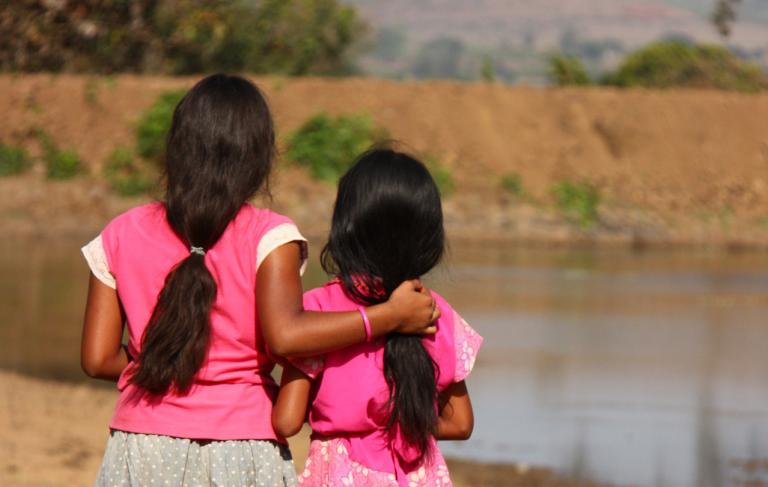 Peer pressure is a very real thing no matter where you live. "What will the neighbors think?" happens in the Western world, too. But it's especially important in areas where ingrained social standing and expectations matter so much. In generations past, open defecation was the norm. Now, society at even the most personal local level, says that's just not the case anymore.
Sometimes, the motivation for change is safety. A family may build a latrine to protect the girls and women in the family. Because women traditionally only go out to a field under the cover of darkness to relieve themselves, both for privacy and modesty, they're more at risk of being attacked by a man or even wild animals. An alarming number of women have been raped, murdered or both while out to relieve themselves.
Sometimes, the motivation is more about fitting in with new community norms. If you know that a group of friends and maybe even family members could spot you walking with a dabba, and if you know they'll alert the whole village, a latrine could preserve your reputation. Whatever works.
Grass-roots efforts paired with national ones create messaging that matters. GFA is part of that effort.
GFA is built on sharing the wondrous love of Christ. Does it seem like latrines and Christ make an unusual pairing? It shouldn't. The Bible shows us that Jesus didn't waste a minute of His time on Earth sitting on a gilded throne. He traveled, He welcomed everyone, and He worked hard—and made the ultimate sacrifice to save the lives of the people He loved (and loves) so much. The very least that we, as God's children, can do is continue saving lives.
In this same spirit of love, GFA has been actively involved in addressing the problem of open defecation in Asia. In 2017 alone, we installed 6,364 outdoor toilets in needy communities. That was in addition to the 10,512 toilets that we installed in 2016. We also published a special report on the topic called "Saving Lives at Risk from Open Defecation: Using Outdoor Toilets to Improve Sanitation." In this report, we detailed the various practical ways we are helping to improve sanitation in Asia, and thereby show God's love to communities still needing to overcome the practical challenges and social stigmas involved in moving away from open defecation.
The open defecation problem isn't pretty. It's not something you can shine up like a new penny and make it fun to talk about. But it matters deeply to the people who have no other option and don't know a safer way.
It takes a village to change a mind.
=====
To learn more about Open Defacation on Patheos, go here.
Click here, to read more blogs on Patheos from Gospel for Asia.
Go here to know more about Gospel for Asia: Twitter | GFA Reports | My GFA | Instagram
For more information about this, click here.