"Beloved, now we are children of God; and it has not yet been revealed what we shall be, but we know that when He is revealed, we shall be like Him, for we shall see Him as He is. And everyone who has this hope in Him purifies himself, just as He is pure." —1 John 3:2–3 Do you ever wonder how Christ would be received if He were born today? He came to Earth as humbly as the poorest child in any modern-day developing country. He didn't live in luxury. His mother and earthly father struggled to even find a safe place for His birth. He didn't have a pint-sized orthopedic mattress in a custom-made crib. He certainly wasn't on a waiting list for an exclusive nursery school.
The world didn't recognize the infant Jesus or care to help. And yet His very existence changed everything.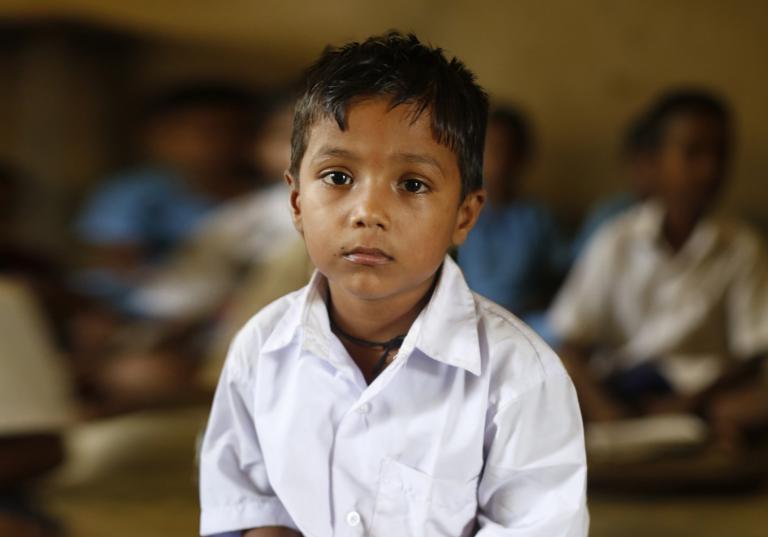 Each child is an individual who deserves compassion, love and hope. Not just for who they might grow up to be or what they might become but because of who they are now—a precious child of God. Every day, the most innocent among us live in a harsh, unkind environment where surviving until tomorrow is at the forefront. The future is so far away. It could be filled with struggles and pain. It's not entirely unlike the world our Savior was born into, that he shared the love of God with, and that he ultimately gave His own life to save.
How much easier is it for us, as Christians striving every day to be more Christlike, to merely give compassion and love? What better time is there than now to give the hope of a full belly, clean water and a chance for life-changing education with a child who needs it?
Bridge of Hope Helps Break Down Barriers to Success
" 'For I know the plans I have for you,' declares the Lord, 'plans to prosper you and not to harm you, plans to give you hope and a future.'" — Jeremiah 29:11 (NIV)
What mother doesn't look into the eyes of her child and wish for a happy, healthy future? Mary, the mother of Jesus, surely adored her newborn son. She wanted the best for him. Children bring hope, even when the odds are against them. The world often has other plans, but through sharing God's love, we can intercede and help.
With each new child born in each new generation, a family and community imagines what they might achieve. In the Western world, those possibilities are virtually limitless. In America, even incredibly poor children have access to state-funded education, books and transportation to school.
In developing countries, however, many children are born at an extreme disadvantage. Their potential is tethered to obstacles that are difficult to imagine, many of them beyond a parent's control. But they are not beyond hope.
Bridge of Hope was created to help break those tethers and offer underprivileged children a chance to succeed when the odds are stacked high against them.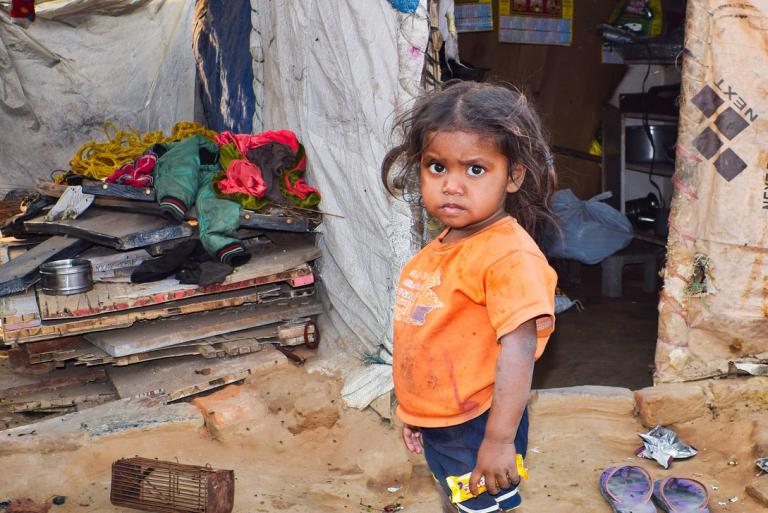 Why Do Asia's Children Need Help?
In many parts of Asia, school is available to children, and they're required to attend. That sounds like a good start, right? On the surface, sure. It's a nice framework. But the challenges of severe poverty fill in the blank spaces with problems such as hunger, poor (or nonexistent) sanitation, a lack of books and school clothes, childhood disease and limited access to clean water.
In the poorest families, children may be expected to work and earn wages. That cuts into study time and can often lead to quitting school early. Parents may not have the education or the time to help their children learn. When a child stops attending school, their lifetime potential changes dramatically.
For girls, more challenges arise. Their education may be considered less important than the education of boys. Girls will one day marry into another family. As harsh as it sounds, the family sacrifice that it takes to feed, clothe and send girls to school doesn't pay off for the family who raises them. That's especially true where the custom of dowries still exists.
Poverty marches through every continent and every country in the world. But conditions in the poorest parts of rural Asia are different. Education is vital, not just for the life of each child, but also for the growth of a developing country. With help, these children have a better chance to learn with fewer of the distractions that poverty inflicts, and they can help create a better future for their family and the next generations.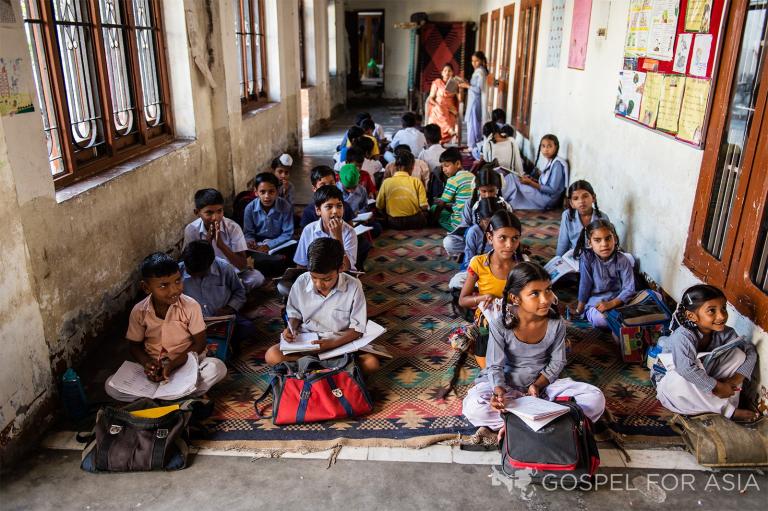 What Exactly is Bridge of Hope?
GFA's Bridge of Hope Program exists in community-based centers where children can go for help with some of their toughest problems. The program, established in needy areas throughout Asia, addresses real problems with real solutions.
The difference is amazing.
Children who enroll in Bridge of Hope get help to succeed in school, but they also get so much more. Dedicated staff provides these needy children with nutritious meals, which may be a child's only meal of the day. They provide books, school uniforms, a quiet and safe place to study, basic medical care and tutoring.
Students can participate in sports programs, practice good study habits and learn about civic duties and community responsibility.
They also receive training on good hygiene and gifts of the basic toiletries they need. The first toothbrush they ever own may be given to them by a caring and compassionate Bridge of Hope worker.
The well-rounded Bridge of Hope approach helps children not just excel in their education, but also helps them grow and develop into strong, healthy, productive citizens. With each new generation, communities gain more and more of the hope they so desperately need.
Tens of thousands of children have been enrolled with the Bridge of Hope program. But the need is still great.
Bridge of Hope Also Supports Parents
"Bear one another's burdens, and so fulfill the law of Christ." — Galatians 6:2
"We can't know who any of these precious, poverty-stricken children in Asia will grow up to be. But what we do know is that God loves them as equally as he loves every other child."
Children are the primary focus of Bridge of Hope, but the story doesn't end there. Program workers are active in the community, sharing the gift of God's love and supporting and teaching parents and guardians. In doing so, they broaden hope for the future to encompass whole communities.
Through home visits, parents learn about positive and uplifting childcare practices and good health and hygiene.
Because the success of parents supports the success of the child and the community, Bridge of Hope is also active in helping families achieve a better standard of living.
Workers can connect parents and guardians with vocational training for a better income through self-employment. To support that initiative further, they distribute meaningful gifts, such as sewing machines, small livestock, tools, carts for street vending and other necessities to help generate much-needed income.
Bridge of Hope supports boys, girls and families living in the poorest parts of Asia. And an important piece of the puzzle is you.
We can't know who any of these precious, poverty-stricken children in Asia will grow up to be. But what we do know is that God loves them as equally as he loves every other child. Especially at this time of year, when we have just celebrated the greatest gift ever given to the world, hope is transformative.
Your gift can sponsor a child and give them a chance to succeed when most of the world has forgotten.
---
Image Source: Gospel for Asia, Photo of the Day
To read more posts on Patheos on Bridge of Hope, go here.
Click here, to read more blogs on Patheos from Gospel for Asia.
Go here to know more about Gospel for Asia: Flickr | GFA | GFA.org | Facebook | Youtube
For more information about this, click here.