WILLS POINT, TX – Gospel for Asia (GFA) – Discussing families, just like Divya's, struggling through life because they do not have the peace of Jesus, and the woman missionary like Sangeeta who help rebuild families by sharing His love.
Divya and her mother, Apurva, stepped inside their home. The residual smell of alcohol from the open and empty bottles spread across the floor assaulted their nostrils as soon as they crossed the threshold. When Divya made eye contact with her father, Mukul, she could nearly predict what he was going to say.
"Give me the money", he demanded, "I am in need of a refill."
When they refused, Mukul picked up the nearest pan and threw it against the wall. The clanging as it fell to the floor barely covered the sound of Mukul slapping Divya's mother. Then he began throwing their belongings from the house. They begged for him to stop, but nothing changed.
Father Demands Family's Wages for Alcohol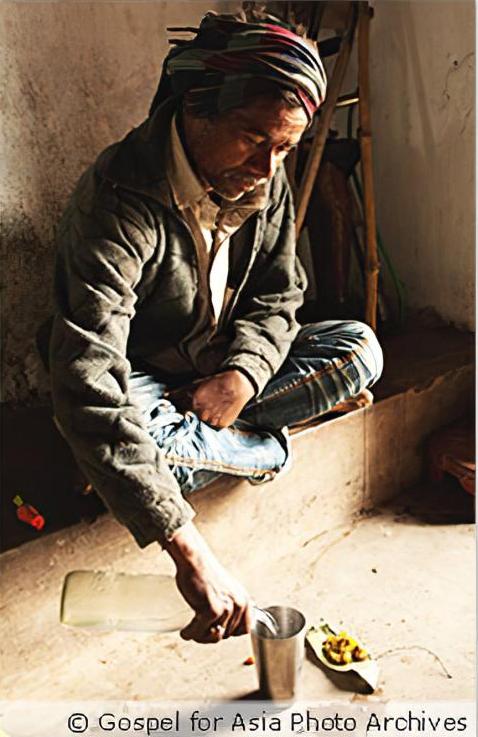 Divya was 10 years old when Mukul began drinking alcohol. He became so addicted he couldn't eat without it.
Because he refused to work, Divya and her mother worked all day to provide for their needs. And when they came home, Mukul constantly demanded money from them solely to get his fill of alcohol.
Apurva and Divya asked him to stop throwing the household items when he was angry, but Mukul never listened. Often, Divya and her mother had to leave for two or three days until Mukul calmed down.
One day, Divya couldn't take the cycle anymore. She left home, and this time, she wasn't going back.
Daughter Flees Father's Abuse
Divya stayed with a friend for three weeks before her father realized she had gone. Mukul accused Apurva of sending Divya away and insisted she bring their daughter home that day.
Apurva visited Divya and asked her to return home, but Divya asked her mother to stay the night with her instead, hoping their absence would help Mukul change. The following day, Apurva arrived home without Divya, and Mukul became enraged. He lashed out against Apurva and began to beat her daily. Unable to handle the increased abuse, Apurva once more went to plead with Divya to return home.
Seeing her mother in so much pain overwhelmed Divya. She loved her mother, but that wasn't enough for her to return home and endure her father's mistreatment.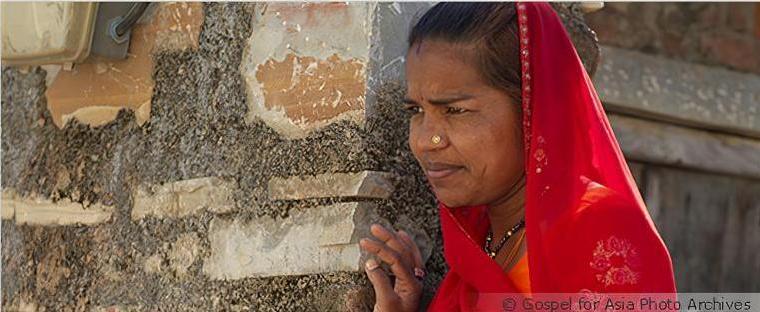 Daughter Confesses Suicidal Thoughts to a Woman Missionary
When Gospel for Asia (GFA) woman missionary, Sangeeta, learned of Divya's situation, she came to see Divya and comfort her.
"I never had peace and joy in my life," Divya told Sangeeta. "Many times, I thought, 'Why was I born on this earth?' Sometimes I've thought to end my life. When I look at my mother and see that nobody is there to take care of her or even my father, my mind becomes restless."
Sangeeta replied, "Please do not worry. Today, we will go together and meet your parents."
Divya went home with Sangeeta and talked with her parents.
Sangeeta shared the Word of God with the family and explained to Mukul the struggles he was causing for his family by drinking. She urged him to turn away from drinking and prayed for the family.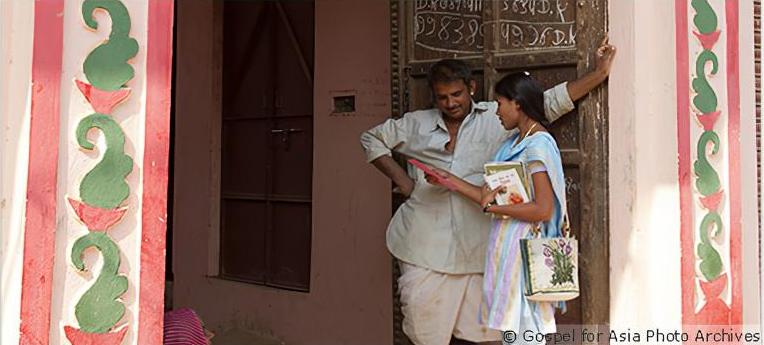 Father Changes His Ways
Sangeeta continued to visit the family, and within a month, Mukul changed his ways. The Holy Spirit worked in his heart as he witnessed Jesus' love through the missionary and saw how the Lord answered her prayers. He stopped drinking, and his abuse of his family ceased.
Peace filled their home, and now, Mukul and Apurva attend church each week. Sangeeta still visits with the family, encouraging them to live according to God's Word.
Many families, just like Divya's, are struggling through everyday life because they do not have the peace of Jesus in their homes. You can help rebuild families by sending a missionary to their village to share His love.
---
Learn more about the Sisters of Compassion, Gospel for Asia's specialized women missionaries, who have hearts that ache for hurting women and those deemed as poor and needy.
*Names of people and places may have been changed for privacy and security reasons. Images are Gospel for Asia stock photos used for representation purposes and are not the actual person/location, unless otherwise noted.
---