WILLS POINT, TX – Gospel for Asia (GFA) – Discussing the discrimination leprosy patients experience, and the grace of God through leprosy ministry missionaries to help and heal the uncared for and shunned.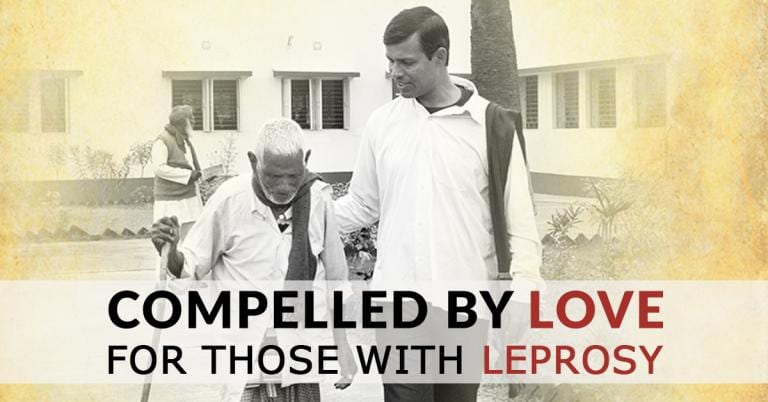 Bahula Rajal couldn't ignore the woman lying on the ground in her own vomit. Other people walked past her, careful to keep a safe distance. Bahula could tell the woman had leprosy; even so she wouldn't be like the others who looked away and pretended the woman didn't exist. In Bahula's heart, this woman was her family.
Bahula and her two companions helped the sick woman to her feet and brought her back to their home. After they washed her and gave her clean clothes to wear, they gave her something to eat and drink, and they prayed for her.
The following morning, the woman overflowed with love toward Bahula and the other Gospel for Asia-supported women missionaries, profusely thanking them for helping her in her most desperate time of need.
"God sent you to me," the woman said. "No one was there to take care of me. No one was there to give me even one drop of water, but God sent you to me."

Indifference Turns to Compassion
"No one was there to take care of me. No one was there . . ."
That's something most people affected with leprosy can repeat over and over again. The chronic, infectious disease has left them shunned, cast out of their homes, without family, without friends, clustered in colonies with others suffering from the same disease.
Bahula herself grew up in a leprosy colony. One of her relatives lived with the skin disease, but Bahula never had compassion on those who were affected. She had been just like the others who had walked past the woman, not caring to help or get involved in their lives. But after she surrendered her life to Christ, Bahula found herself being sent to serve among leprosy patients time and time again. She wondered why God kept bringing her back to the same place—and especially to her own village—but now she sees it as His perfect purpose for her.
"Now, when we clean their wounds and I see the swelling and the blood, I feel like I am really doing God's ministry," Bahula says. "This is where God is present, and I feel that through this ministry, I'm really serving the Lord. I have peace in my life."
A 'Great Thing' in His Life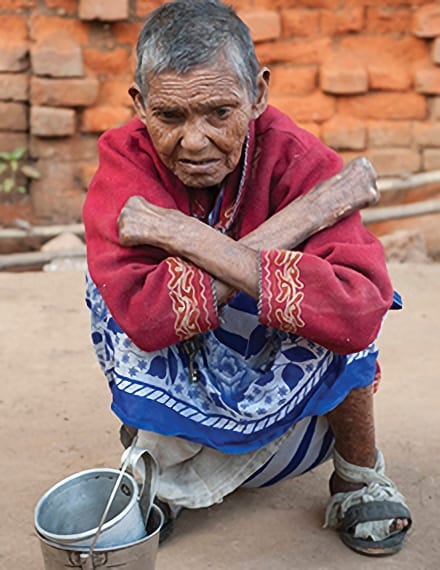 Bahula works alongside Gospel for Asia-supported pastor Jiva Giri, who pioneered Gospel for Asia-supported leprosy ministry in this area. The first time Jiva witnessed people cleaning leprosy wounds, he thought to himself, I could do a work like that. That would be a great thing in my life.
He could have easily turned his back, never again to set his eyes on the repulsive sight of decaying flesh. Instead, he found himself wanting to wash and bandage the mutilated hands and feet of these people. This desire grew in his heart, and he began asking the Lord when He would give him an opportunity to take care of those who had no one else to care for them.
With burdened hearts, Pastor Jiva and 12 others traveled to the different leprosy colonies, ready to minister. They washed the clothes of leprosy patients, cut their hair and nails and gave them baths. With each wound they dressed, they poured on the healing balm of Christ's love. They testified of His grace, counseled, encouraged and prayed for them. They brought more than just physical healing—they brought a wellness to hearts and minds that comes from the knowledge one is cared for and loved.
Growing Ministry
That was the start of what is now the Gospel for Asia-supported leprosy ministry called Reaching Friends Ministry. Pastor Tarik Paul oversaw Reaching Friends Ministry when it first began in 2007. He thought it would only be a small effort to help a few people with whatever resources they had, but it has become one of the largest Gospel for Asia-supported ministries in this region.
"We never thought our ministry would expand so large or it would become so big," Tarik says.
With a growing team of men like Pastor Jiva and women like Bahula who serve with committed hearts, thousands of people suffering from this disease are finding healing and wholeness to their once-marred lives.
"It is because of God's grace that we have the strength, courage and motivation to work among these people, to share with them, to hug them, to love them and to care for them," Pastor Jiva says.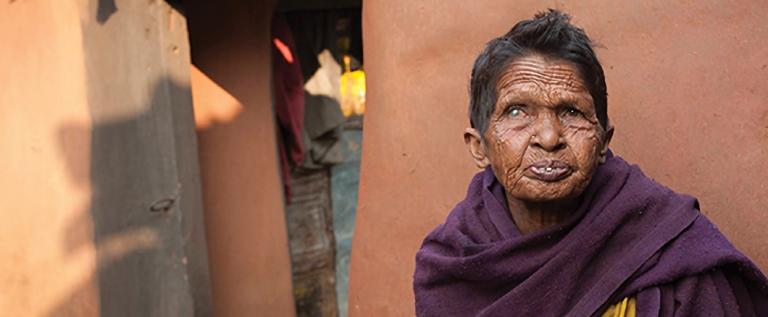 Receiving Smiles in an Atmosphere of Love
As the missionaries persisted in their care, it became clear that long-term treatment was greatly needed. It was simple to clean and bandage the infected area, but this wasn't ridding patients of the disease. These people needed medicine and professional care. So after years of praying, Gospel for Asia helped open a hospital in this region.
Those with leprosy would often stay away from hospitals because of the unfair and unkind treatment they received from doctors and medical staff. Some had been neglected, even left lying on the hospital floor. Others had medicine thrown at their feet without any instructions. Some doctors said the only remedy to their disease was amputation, leaving them terrified. As soon as they stepped inside the hospital staffed by Gospel for Asia-supported workers, however, they felt a huge difference.
"When they go to a hospital, it's all formality. No one is there to smile at them, care for them or help them. It's a business," Tarik explains. "But when they started coming to our hospital, they saw the care that we give, the readiness of our people to help them, and that we provide them with the best treatments. . . . Our sisters talk with them, smile at them and encourage them."
People travel from neighboring states to get treatment at the hospital for all sorts of maladies. Tarik says it's not only for the medical care they receive, but also to enjoy the atmosphere of love. The medical staff encourages each patient, telling them their sickness is not a big problem for their God who heals.
"Don't worry!" they say. "We will be praying for you."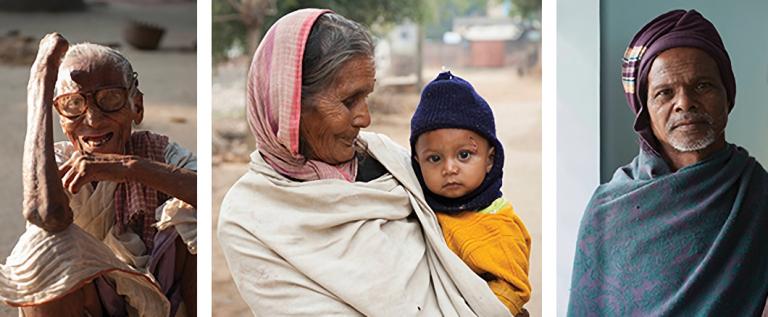 And with people like Pastor Jiva and Bahula faithfully ministering to them and taking care of them as if they were their own mother or father, brother or sister, they know it's true. They know they have family that cares for them, given to them by a God who loves them.
---
Learn how you can pray for those with leprosy and the missionaries working among them.
*Names of people and places may have been changed for privacy and security reasons. Images are Gospel for Asia stock photos used for representation purposes and are not the actual person/location, unless otherwise noted.
---