WILLS POINT, TX – Gospel for Asia (GFA World, www.gfa.org) founded by Dr. K.P. Yohannan – Discussing Rachna and her family, the abandonment and acute struggles, and the Gospel for Asia-supported Bridge of Hope used by God to lift this mother's burden.
A day in Rachna's house was always a gamble. One night, her husband, Sahay, was a doting father who brought home a feast for his children; the next, he was a raving drunkard who beat his wife. Twice, Sahay's violence had even caused a pregnant Rachna to miscarry.
Rachna was desperate for a way out, but she had nowhere to take her four children. It almost seemed easier for Sahay to just disappear from his family's life—until the day he did.
Father Goes Missing after Work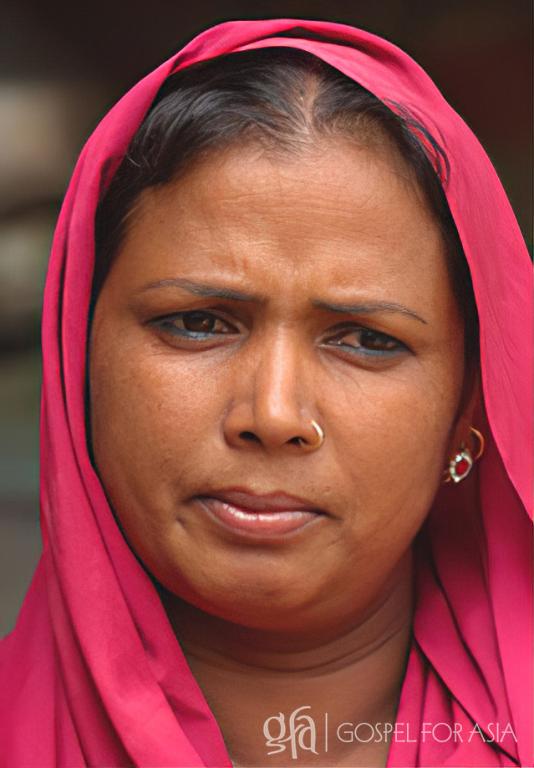 Sahay was a laborer at a construction site far from home, so it was understandable when it took him a long time to return at the end of the day. If he was stopping to get food for the children or if he was getting drunk, he would be out even longer. But as the hours ticked by one night, Rachna realized Sahay wasn't just late.
As cruel a husband as Sahay was, Rachna wasn't relieved. He provided the family's only source of income. Whether he was lovable or not, they needed him in order to survive.
Rachna mobilized her three oldest children, Ujala, Yaalisai and Aadi, to walk from house to house asking if anyone had seen him. The whole family went to Sahay's workplace, but he wasn't there either, so Rachna left the children there and went out on her own.
She wandered the streets, showing Sahay's photograph to anyone who would look. Most of them didn't even recognize him.
Finally, an old man told Rachna she could find her husband at the end of the street in a large house with a big gate.
Mother Uncovers Father's Secret Life
When Rachna arrived at the large house, a woman answered the door. Unlike the people on the streets, she knew exactly who Sahay was. Sahay, the woman said, was living with her, and all the food he had brought to the children had come from her.
The news shocked Rachna. She had never suspected Sahay was having an affair. She wept the entire way home.
Sahay came home that evening without a thought of repentance. As if he were the wronged party, he viciously attacked Rachna and set fire to the family's possessions. He turned on the children, too, trying to set them and Rachna on fire, but the mother and children ran from the house.
Neighbors rushed to rescue Rachna, Ujala, Yaalisai, Aadi and Chaitra. Meanwhile, Sahay disappeared again.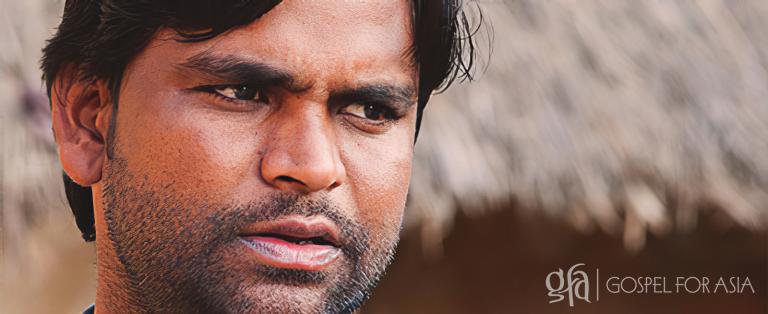 Mother Struggles to Feed Family on Her Own
As a homemaker, Rachna didn't have any ready source of income, and finding a job without any qualifications was difficult. She resorted to searching the streets, looking for plastic items she could sell.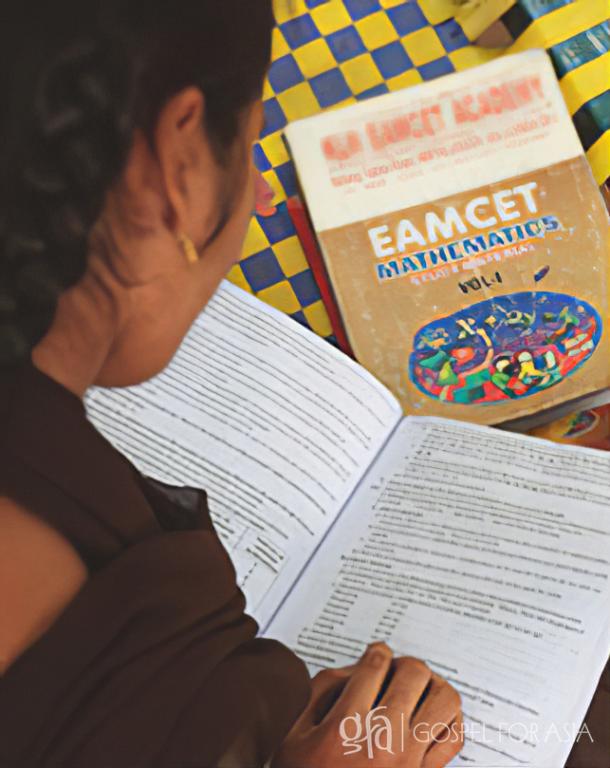 Working as one of the estimated 10,000 waste pickers in Rachna's country is full of risks. Men and women sort through their cities' waste with bare hands, exposing themselves to disease and infection, and the constant bending over causes many to suffer from back pain. As a woman, Rachna was also vulnerable to harassment by male trash collectors.
Despite the hazards, Rachna continued in the only work she could find. However, the pay was so little that she couldn't give her children more than half the food they needed each day, and she didn't know how she would keep them in school.
Rachna's oldest daughter, Yaalisai, was old enough to legally drop out of school, and the 15-year-old worried that she would have to do so. Instead, Rachna's 17-year-old son, Ujala, started finding jobs each day so his younger siblings could stay in school.
The extra income helped, but Yaalisai still struggled with her homework amid the family's rocky situation.
Seeing Yaalisai's challenges, the family's neighbor Edna told her about Gospel for Asia (GFA)-supported Bridge of Hope, a program that would not only help her in her studies but would also feed her and provide medical care. Even better, Edna could help Yaalisai get into the program.
For the first time in months, the family saw a glimmer of hope.
Gospel for Asia-supported Bridge of Hope Lifts Mother's Burden
Although the Bridge of Hope center didn't have room for Yaalisai's siblings, Yaalisai's own attendance has improved the family's situation. Now, Yaalisai's school fees and tuition are paid for by the center instead of her mother and brother, and thanks to the center's cook, she is eating well again.
The staff also regularly give Yaalisai gifts like shoes, material for her uniform, books, a school bag and a lunch box, allowing Rachna to rest easy about Yaalisai's needs and redirect her earnings to toward her other children.
"Bridge of Hope helps me and reduces my mother's burden about me," Yaalisai says.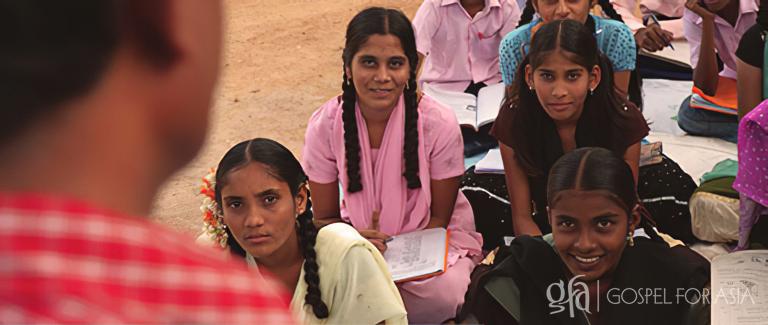 Meanwhile, Yaalisai is excelling in her studies, and best of all, she is learning about Jesus Christ and the love He has for her and her family.
After Yaalisai joined Bridge of Hope, Rachna found a cooking job that meets more of the family's needs. Later, Sahay was kicked out of his lover's home and went back to live with his family. Although he continues to drink, his dependence on Rachna's income keeps him from abusing her.
As Yaalisai continues to grow through Bridge of Hope, we pray that, one day, her entire family will recognize the life-changing love of Christ already at work in their lives.
Your sponsorship not only rescues a child but also lifts the burden of an entire family. Please join us in prayer for Yaalisai's family, and consider showing Christ's love to a family like hers through Gospel for Asia-supported Bridge of Hope.
---
*Names of people and places may have been changed for privacy and security reasons. Images are Gospel for Asia stock photos used for representation purposes and are not the actual person/location, unless otherwise noted.
---