WILLS POINT, TX – Gospel for Asia (GFA World and affiliates like Gospel for Asia Canada) founded by Dr. K.P. Yohannan – Discussing Suhana, a victim of child marriage, the desperate need for clean water, extreme poverty, illiteracy, and the Gospel for Asia provided Jesus Well that brought stability and hope for a future.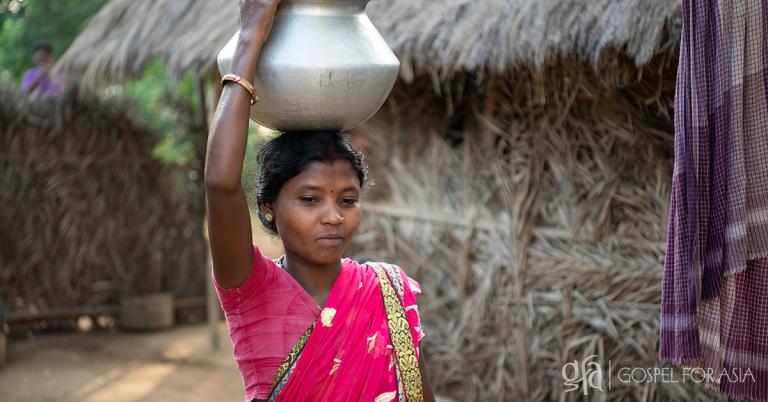 Nine-year-old Suhana stood in her bridal dress, her childish face masked under heavy kohl eye liner, and the red powder on her forehead signaling her entrance into the adult rite of marriage. Her young husband, closer to adulthood than herself, placed a floral garland around her neck. After the ceremony, Suhana moved to her husband's village, where another newcomer had arrived just a couple years before her—a Jesus Well.
Harmful Customs Sustained by Need to Survive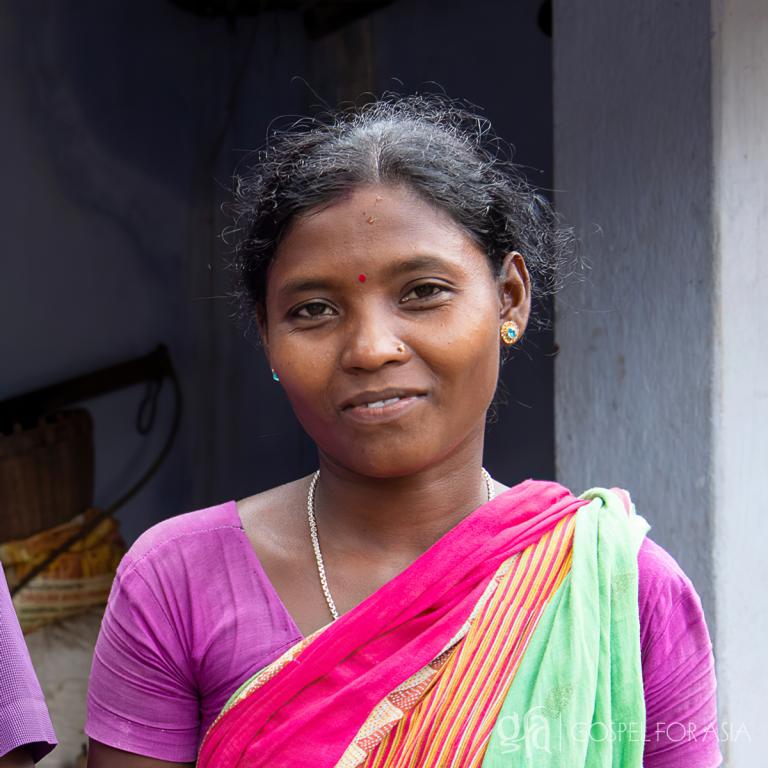 Suhana's people lived in rural forests, mountains and valleys where they practiced the same traditional way of life for thousands of years. Predominantly farmers, they cultivated their land to produce rice, vegetables and cotton, which were their main economic resources.
The goal for these farmers was simple and straightforward: survive. But there were many obstacles to overcome. Ponds, which irrigated the fields and provided water for households, dried up during the summer and were reduced to mud holes. Sometimes the area experienced droughts so severe entire villages had to relocate, leaving behind anything they could not carry and becoming poorer in the process.
The need for clean water is not unique to Suhana's people; it is an urgent issue for 783 million people worldwide.
The lack of fundamental needs, such as water, traps many communities into a life dedicated to obtaining basic necessities. Initiating community development projects, like drilling wells or educating children, are unattainable luxuries for many families. The effects of poverty are especially strong on young girls, who are not seen as able to contribute to the family's survival—and are subsequently married off at a very young age, making them the in-law's responsibility to support.
783 million people worldwide don't have clean water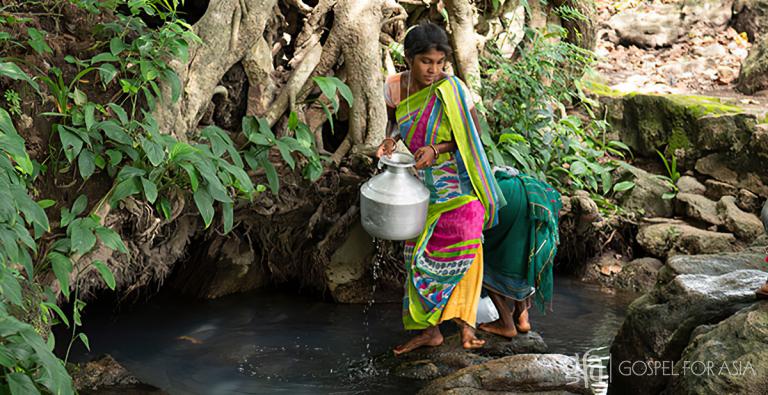 Village Welcomes Two New Residents
After her wedding, Suhana set about the household tasks she had been trained to do by her mother. For many of her tasks, Suhana utilized the Jesus Well that had been drilled just outside her home a couple years before she became a bride; it was one of the first Jesus Wells ever drilled by Gospel for Asia (GFA)-supported workers. Suhana did not understand it then, but this Jesus Well would slowly transform her new village in ways no one could foresee.
Suhana established herself in her new community and joined the other wives in daily visits to the well. She balanced water jugs on her head as she carried back clean water for cooking the family meals.
Before Gospel for Asia (GFA) workers installed a Jesus Well, this village faced the same hardships as the one Suhana came from—ponds as a sole source of water for bathing, irrigation, cooking and drinking, and summer droughts that evaporated the dirty pond water. There had been a well in the village, which was a huge relief to the community, but it went from providing clean, clear water to brown polluted water after only a couple months. It had become no better than the ponds. With no one around to maintain the well, it was abandoned and sat as a reminder of the one resource they needed most but had too little of.
When the Jesus Well came, everyone rejoiced in the immediate benefits, but the long-term benefits had not yet been imagined.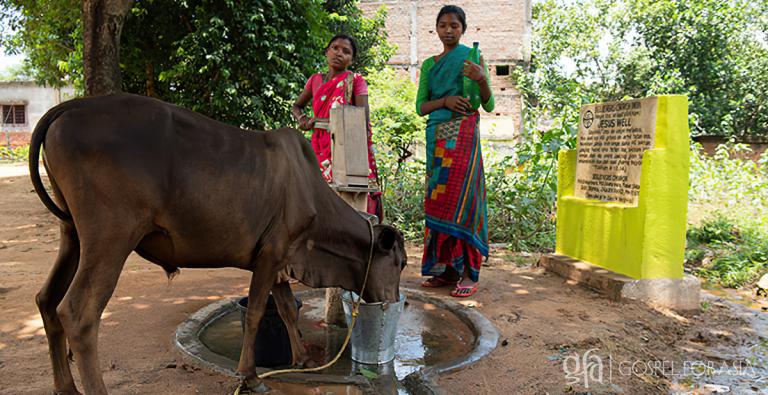 Consistent Water a Stabilizing Influence
Within a year of becoming a wife, Suhana became a mother, and then quickly had two more children in the next few years. She worked hard on her daily household chores and earned extra income doing manual labor at construction sites working with bricks, sand and cement. Her husband worked as a painter, and they both cultivated their land to feed their growing family.
The Jesus Well assisted Suhana in almost every task, from watering her crops and animals to washing dishes and cooking food. Since the Jesus Well was nearby, Suhana did not have to spend extra time hauling water back and forth from a distant water source.
With their basic needs taken care of, Suhana could send her children to school rather than to the fields or to earn money as daily laborers.
The Jesus Well blessed more than just Suhana's family. People from all over the village came to the Jesus Well every day. During summer droughts, the Jesus Well faithfully poured out clean, pure water, attracting people from other villages whose water supplies had dried up. Even with the additional burden of more people drawing water, the Jesus Well flowed continually, giving life to Suhana's community and many others.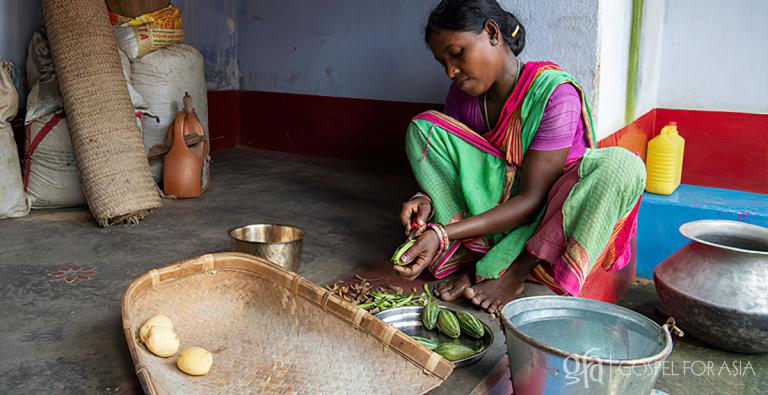 "This Jesus Well water is more than sufficient for the entire village and also for some neighboring villages," shares Suhana. "It never dries up during summer, whereas many other water sources dry up. The more we draw water out of this well, the cleaner and purer the water comes out. Everybody comes here and takes water every day, and good water keeps coming out of this well. Everybody is satisfied with the water."
Village Steadily Transforms
As years went by, Suhana's children grew and so did the community's dependence on the Jesus Well. With a reliable source of pure water, children weren't as sick and missed fewer school days. People could grow their crops and did not have to leave their homes looking for water, and children didn't need to help their parents earn money.
Eventually, a girls' school was built nearby, and the daughters of the village attended school instead of preparing for marriage at a young age. Each day on their breaks, students would come to the Jesus Well for drinks and to play and laugh in the cool water.
Suhana and the Jesus Well have lived in this village for almost 20 years now. They have both become part of the fabric of the community.
A local Gospel for Asia (GFA) pastor, whose church building is located next to the Jesus Well, shared the impact this gift has made in the community.
"I feel very happy to know that this is one of the first Jesus Wells…" — the local pastor
"I feel very happy to know that this is one of the first Jesus Wells," the pastor said. "It's not easy to have a well maintained for this many years; because anybody can install a well, but maintaining it for almost [20] years, where it still gives clean and good drinking water, it is not easy. That makes me very proud and happy, and I am so glad that this well is [by] our church."
The Jesus Well has brought stability and health to this village and surrounding villages, serving hundreds of families, including Suhana's, whose children now have the option of continuing their education and no longer have to give up their dreams in exchange for the daily struggle to survive.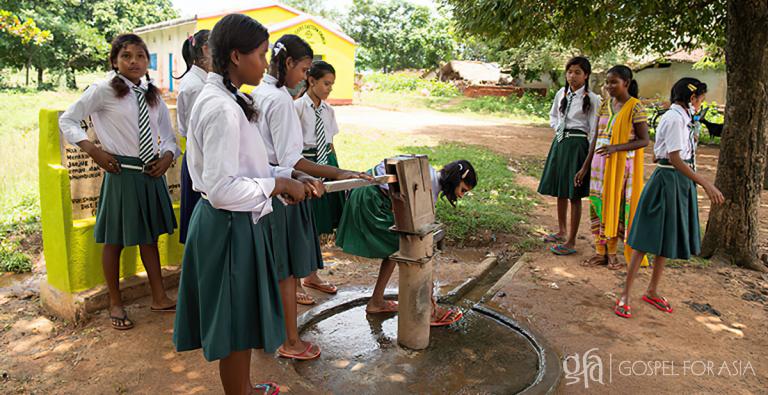 Each person that comes to well is presented with the Scripture declaring Christ as the Living Water: "Jesus answered and said to her: 'Whoever drinks of this water will thirst again, but whoever drinks of the water that I shall give him will never thirst. But the water that I shall give him will become in him a fountain of water springing up into everlasting life."—John 4:13–14
You can help bring relief to an entire community through a gift towards a Jesus Well, establishing a legacy of God's love and goodness for hundreds of people.
Donate to Jesus Wells
$1400 USD provides a well that produces clean water for an entire community, saving people from waterborne diseases for years. $140 can help 30 people, $700 can help 150 people, and $1400 can help an average of 300 people.
Jesus Wells are a wise investment and we keep the costs low too. For only $45, you can provide clean water for up to nine people for around 20 years. See more ways to provide clean water »
---
Learn more about how to provide pure, clean water to families and villages through Gospel for Asia Jesus Wells and BioSand Water Filters.
*Names of people and places may have been changed for privacy and security reasons. Images are Gospel for Asia stock photos used for representation purposes and are not the actual person/location, unless otherwise noted.
---